/ Source: msnbc.com staff and news service reports
First ladies, past and present, and others who called the White House home remembered Betty Ford on Tuesday, not just for her decades-long work against substance abuse but for contributing to a political era when friendship among lawmakers helped them govern.
Former first lady Rosalynn Carter called Ford a friend who "was never afraid to speak the truth including about her own struggle with alcohol and pain killers," she said. "Her honesty gave help to others every day."
"She was someone willing to do things differently than they'd been done before," Carter said.
Betty Ford was an advocate for those struggling and brought addiction and mental health issues to light, she said.
Carter described her friendship with Ford before and after she had left the White House and that they also had another shared value: their husbands and families.
She recalled her first meeting with Ford at the Georgia governor's mansion when Carter's husband, Jimmy, was governor.
"Of course, I didn't tell her my husband was thinking about running for president," Carter said. "She was just Betty, as gracious as always."
Journalist Cokie Roberts, whose father, Democratic Congressman Hale Boggs, was House majority leader and Republican Gerald R. Ford was House minority leader, recalled that friendships among " 'House wives' helped make governing possible."
Despite political differences, they had the same complaints and tight connections, and made their husbands behave, Roberts said. Such attitudes carried over to the halls of Congress.
She also recalled Betty Ford defending the role of housewife while advocating equal rights for women. President Ford confided to her privately that his wife badgered him relentlessly into stronger public support of equal rights for women, Roberts recalled.
"Mrs. Ford wanted me to remind everyone of the way things used to be in Washington, and I wouldn't be at all surprised if she timed her death to make sure that she could convey the message of comity during this week, when it seems so badly needed," she said.
On a personal note, she recalled Betty Ford being a "great help" to Roberts and her mother after Boggs' plane went down in Alaska in 1972. Boggs' body was never recovered.
She quoted Betty Ford as saying she knew who she was and "'they can't make me be somebody I'm not'" when she was thrust into the White House when President Richard Nixon resigned as president on Aug. 9, 1974. Gerald Ford, then vice president, assumed the nation's highest office.
Former Betty Ford Center official Geoffrey Mason extolled Ford's vision and determination in building a substance abuse and alcohol treatment center after her own recovery.
"Thank you God for bringing this extraordinary woman, this brave and inspirational pioneer, into our lives," Mason said.
Carter, Roberts and Mason spoke hours after the casket containing Betty Ford's body arrived in the late morning at the Southern California desert church where she and the nation's 38th president, her late husband, President Gerald R. Ford, worshipped.
It was followed into the church a short time later by numerous dignitaries, both Republican and Democrat, including a former president.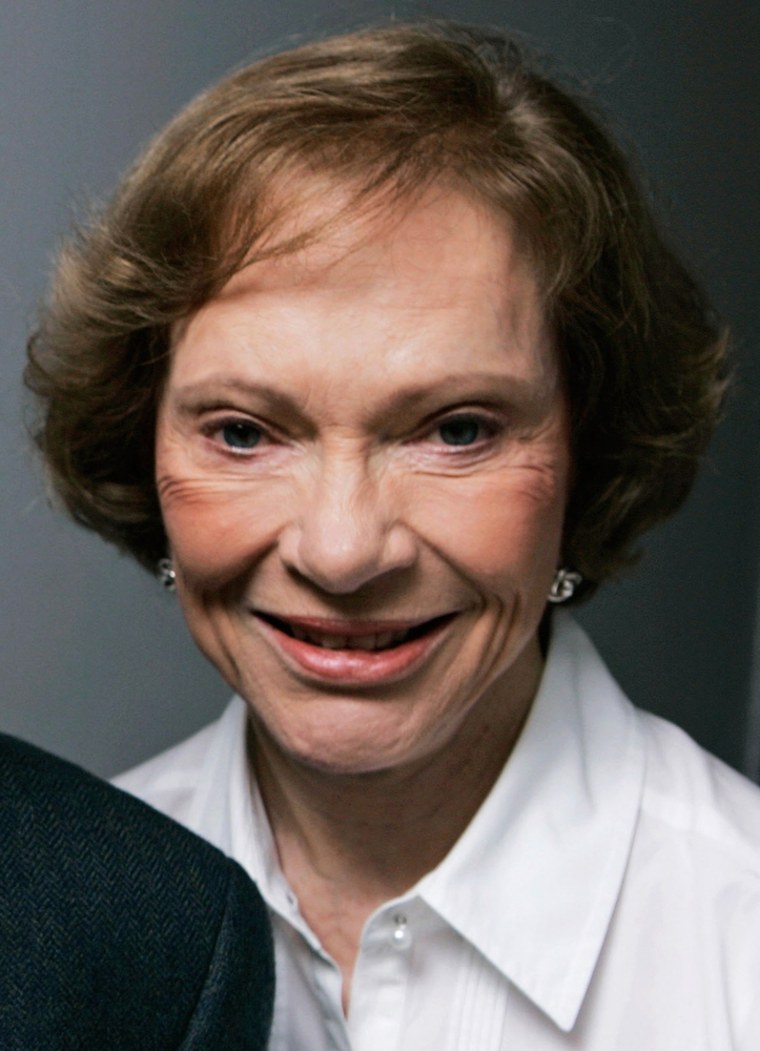 Betty Ford, who died at the age of 93 on Friday, had mapped out plans for Tuesday's ceremony at St. Margaret's Episcopal Church, including who would deliver her eulogies.
She chose Rosalynn Carter and journalist Cokie Roberts as speakers along with a former director of the Betty Ford Center.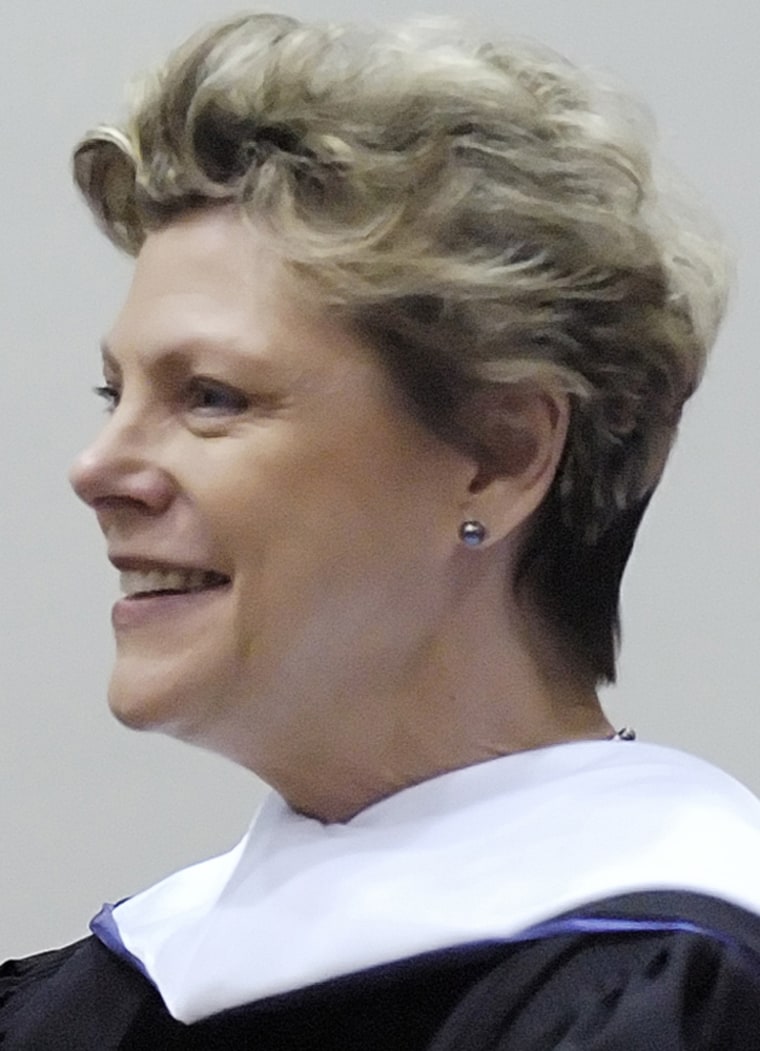 Rosalynn Carter sat in the front pew with Michelle Obama, Secretary of State Hillary Rodham Clinton, former President George W. Bush and Nancy Reagan. Bush attended the California service to convey condolences on behalf of his wife, Laura, who couldn't attend.
And the former first lady of California, Maria Shriver, attended.
Former President Bill Clinton canceled plans to attend due to mechanical problems with a plane he was to fly on.
Other invited guests included President Richard Nixon's daughters, Tricia Nixon-Cox and Julie Nixon Eisenhower; President Lyndon Johnson's daughters, Lucie Baines Johnson and Lynda Bird Johnson Robb; Robb's husband, former U.S. Sen. Charles Robb; and former California Gov. Pete Wilson.
Following the funeral, members of the public were to be invited to file past her casket and sign a guest book until midnight.
A second funeral will be held Thursday in Grand Rapids, Michigan, where Gerald Ford is buried at his presidential museum. Former first lady Barbara Bush is expected to attend that event.
California Highway Patrol motorcycles and squad cars escorted the hearse and family members to Tuesday's service in four black sedans and six SUVS.
The hearse pulled up to the side entrance of St. Margaret's Episcopal Church in Palm Desert at 11:20 a.m. and was carried inside, followed by about two dozen mourners, including family members.
Before the casket's arrival Palm Desert residents took advantage of the pre-dawn cool, on a day in which the temperature was expected to reach 102 degrees, to walk dogs, jog and reflect on Betty Ford's life.
"I don't know where a lot of people would be if it weren't for her," said Randy Gaynor, 47, a recovering alcoholic. "There's been a lot of first ladies and they did a lot of things, but this will be long remembered after she's gone."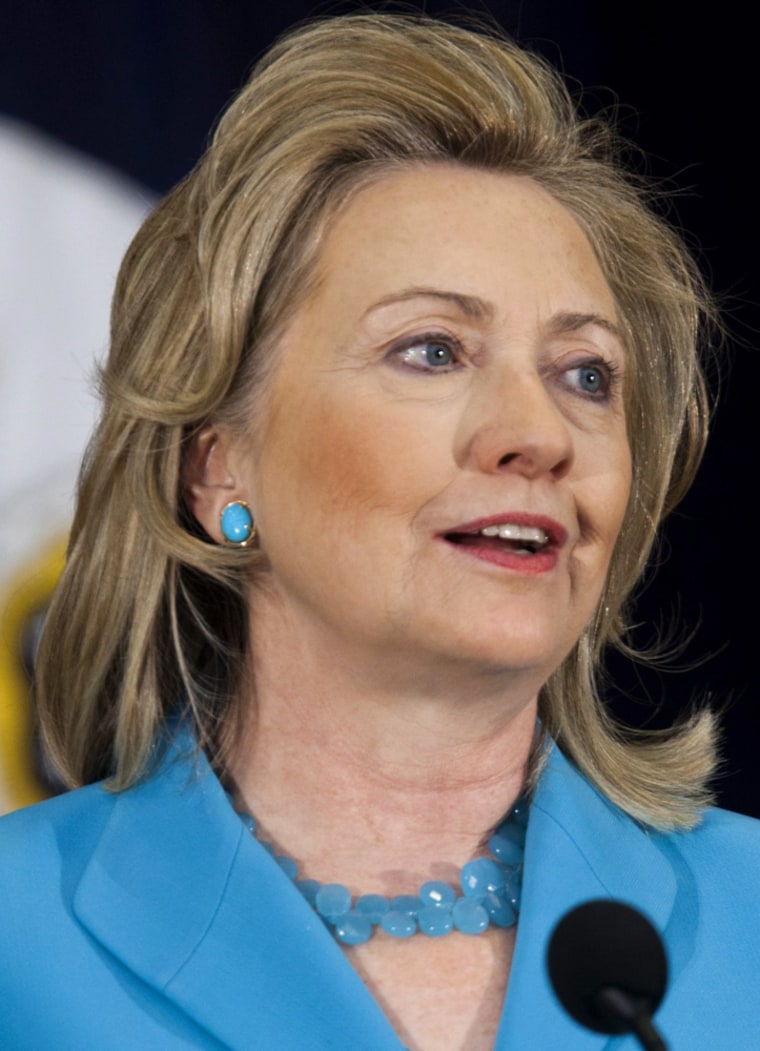 Media satellite trucks lined a street near the church and TV cameras crowded big-rig flatbed trucks across the street.
A program prepared for the service featured a picture of Ford, the Emily Dickinson poem "If I Can Stop One Heart From Breaking," and the words, "The family thanks you for your support," followed by the signatures Mike, Jack, Steve and Susan, Ford's four children.
Jack and Michael Ford were to read passages from the Old and New Testaments of the Bible.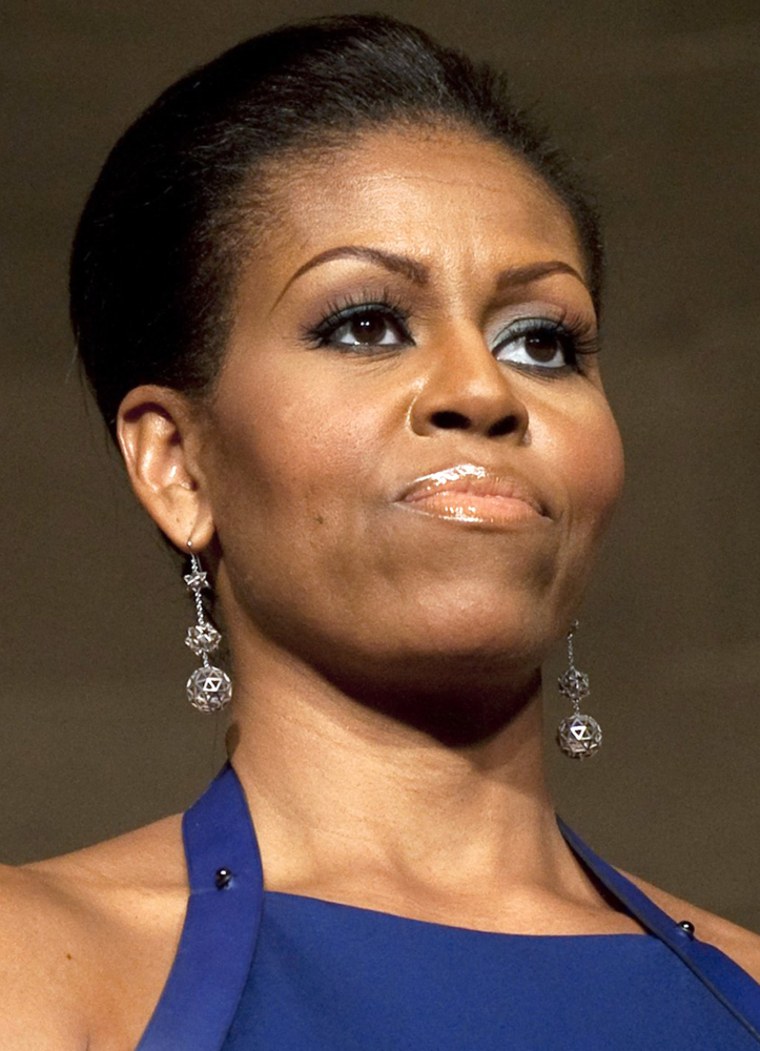 Roberts said Ford asked her to give a eulogy five years ago and specified it should be about the power of friendship to mend political differences even in these hyper-partisan times.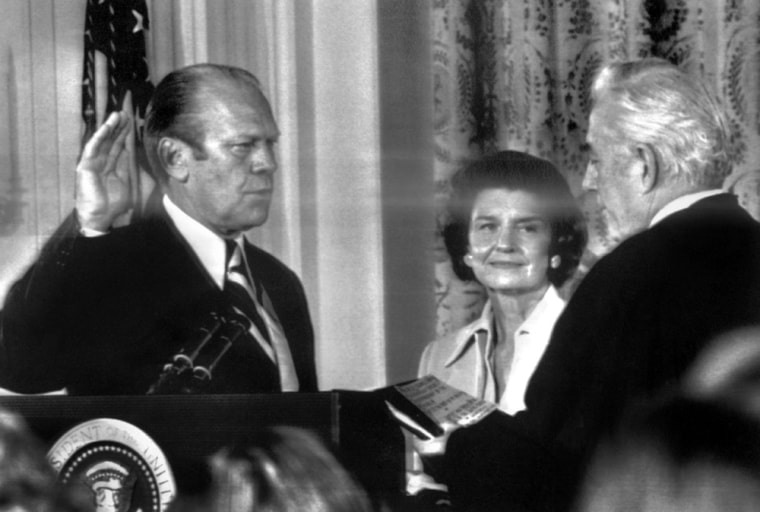 Roberts, a commentator on National Public Radio and member of a noted political family, said Ford asked her to talk about a time in Washington when Democrats and Republicans could be friends and partisan politics did not paralyze government.
The two families became close as did the Ford and Carter families, despite Jimmy Carter defeating Ford in the 1976 presidential election.
Carter spoke at Gerald Ford's funeral in 2007. The two families were so close that before his death, Ford asked the Carters to join his wife aboard Air Force One, which flew his body to its final resting place in Grand Rapids.
On Wednesday, Ford's body will be flown to Grand Rapids where another church service Thursday will feature remarks by Lynne Cheney, wife of former Vice President Dick Cheney, and historian Richard Norton Smith.
Later on Thursday, her body will be interred at the presidential museum along with her husband on the day that would have been Gerald Ford's 98th birthday.
The Ford family has created a website for those who would like to leave condolences: www.bettyfordmemorial.com/