/ Source: msnbc.com news services
Details of victims — from rising political stars to a father who saved his son's life by shielding the boy from a deranged killer's bullets — are emerging from Norway's worst attack since World War II.
Norwegian police on Thursday ended a six-day search for bodies on Utoya island, where Anders Behring Breivik is alleged to have killed 68 people, and said they were increasingly certain he acted alone.
A total of 76 people were killed July 22 in a bomb attack in central Oslo and then in the shooting rampage at the island summer camp for the ruling Labor Party's youth wing.
Norwegian police released more names of victims Friday. A full list of the dead and missing has not been made public. These names are from a , which it said were received from Oslo police and Norwegian authorities.
Trond Berntsen, 51 Berntsen was an off-duty office r on Utoya when Breivik, who has confessed to the shootings, stepped foot on shore and shortly after started firing, . Berntsen was able to protect his 10-year-old son, but was unable to save his own life. Berntsen was the stepbrother of Mette-Marit, Norway's crown prince, the British newspaper reported.
Sharidyn Svebakk-Bohn, 14Svebakk-Bohn, one of the youngest victims, went by the nickname "Sissi." She turned 14 on July 17, just five days before the attacks, reported. Svebakk-Bohn regularly posted on a blog called "Purple In Style" and published her last post on July 20. It was a shout out to fellow Utoya campers. Her advice: Bring "normal" clothes, Wellington boots and a flashlight. She was born in Palmerston North, New Zealand, but grew up in Norway, according to stuff.co.nz. Svebakk-Bohn wrote a letter in the local newspaper asking the mayor not to close a children's summer camp, The Guardian newspaper reported. She was 12 at the time.
Tore Eikeland, 21 He was an emerging talent, serving as the party's youth wing's regional leader. He had been referred to by Norway's Prime Minister Jens Stoltenberg as "one of our most talented young politicians." He spoke at the party's most recent conferences before he was killed, reported.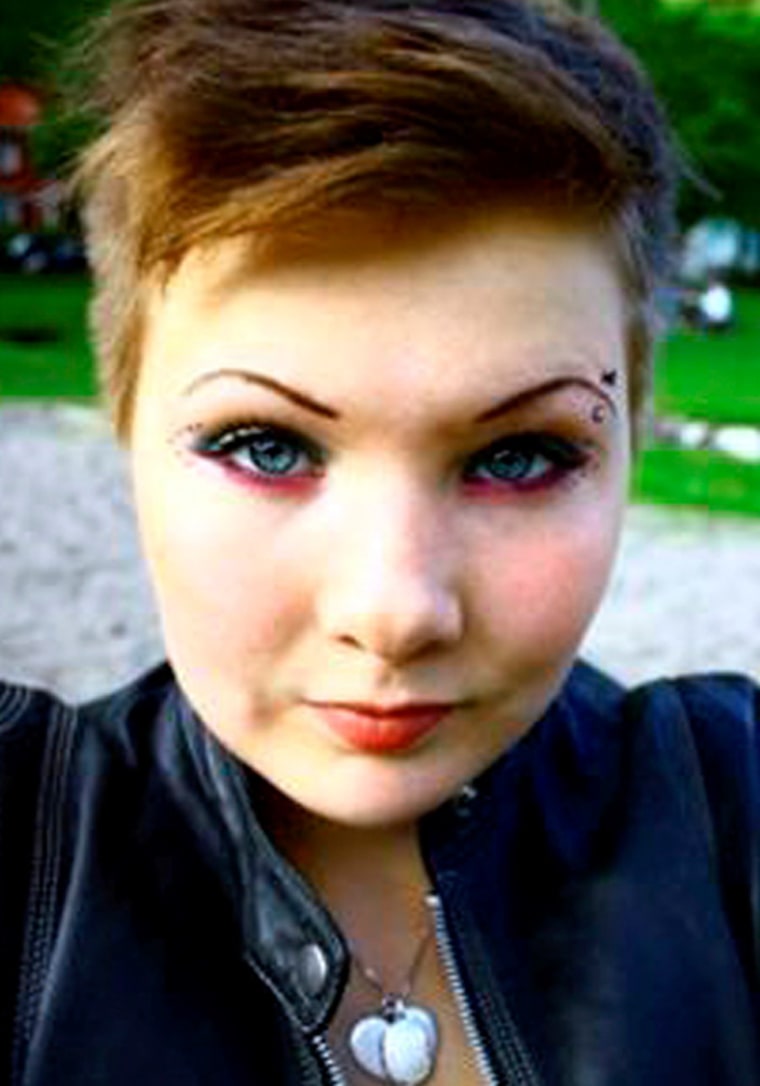 Silje Merete Fjellbu, 17The teen was a promising photographer. She posted her photos on several different blogs, Britain's reported. In a caption for a photo she posted from her prom night, she wrote: "I wish I could look like this every day."
Hanne Kristine Fridtun, 19Fridtun "was known for helping the vulnerable in her community," according to a page set up in her memory. Fridtun had addressed Norway's Labor party conference in April. At the conference, she said: "We want the right to live in the best possible world, . We want openness, better work conditions and a better deal for pensioners," reported. Before she died Fridtun sent a message on her phone asking for help, the Guardian reported.
Kai Hauge, 33Hauge owned a bar and restaurant in downtown Oslo. Outside the bar, friends left a flower arrangement with notes and a picture of Hauge, .
Gunnar Linakar, 23Linakar is the son of a Labor Party activist, Roald Linakar, reported. Linakar called his dad during the attack and reportedly said: "Dad, someone is shooting." Witnesses have said that Gunnar helped shield younger campers from the shooting when he was killed. His father, Roald, called Linakar "a calm, big teddy bear with lots of humor and lots of love," according to CBS News.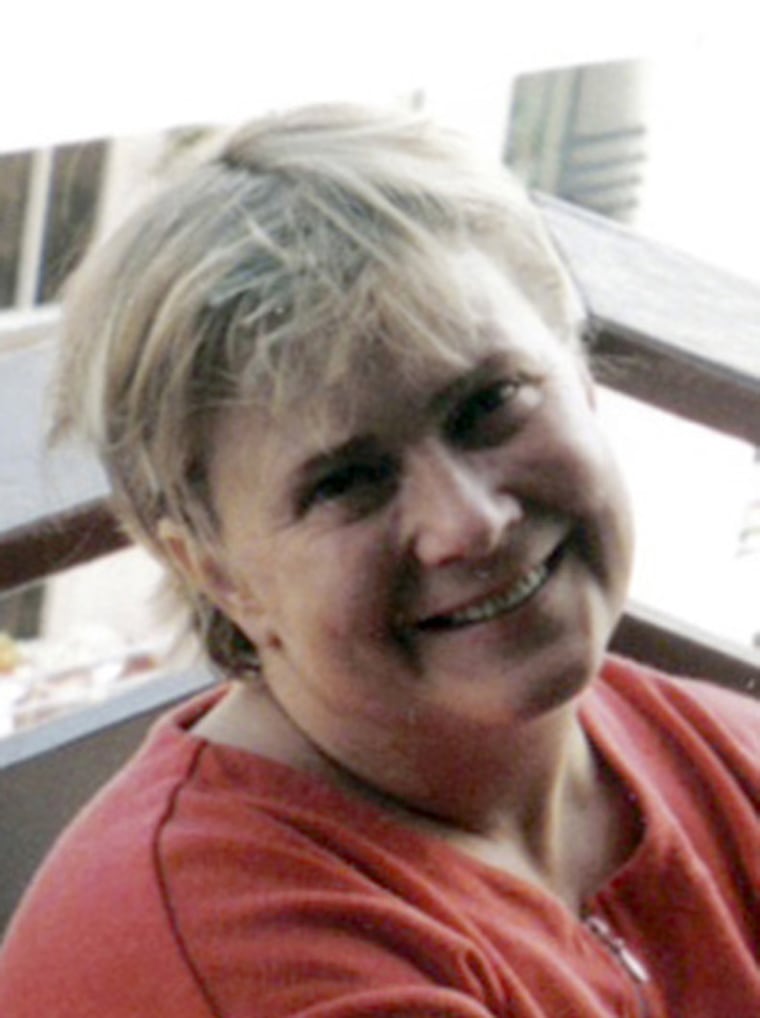 Tove Aashill Knutsen, 56Knutsen served as a secretary with the electricians and information technology workers' union, reported. Knutsen was on her way home when the bomb in Oslo exploded. On most days Knutsen rode her bike to and from work, but on the day of the attack, her bike was at a repair shop, according to CBS News.
Tamta Lipartelliani, 23Lipartelliani was the second victim to be named who was not from Norway, the reported. Her parents had traveled to Norway hoping to find her alive, reported .
Other victims:
Monda Adbinur, 18
Ismail Haji Ahmed, 19
Thomas Margido Antonson, 16
Porntip Ardem, 21
Modupe Ellen Awoyemi, 15
Lene Maria Bergum, 19
Kevin Daae Berland, 15
Torjus Jakobsen Blattmann, 17
Sverre Flate Bjorkavåg, 28
Monica Boesei, 45
Carina Borgund, 18
Johannes Buø, 14
Asta Sofie Helland Dahl, 16
Sondre Furseth Dale, 17
Monica Iselin Didriksen, 18
Gizem Dogan, 17
Bendik Rosnaes Ellingsen, 18
Andreas Edvardsen, 18
Hanna Endresen, 61
Aleksander Aas Eriksen, 16
Andrine Bakkene Espeland, 16
Hanne Blach Fjalestad, 43
Andreas Dalby Grønnesby, 17
Snorre Haller, 30
Rune Havdal, 43
Guro Vartdal Håvoll, 18
Ingrid Berg Heggelund, 18
Ida Marie Hill, 34
Karin Elena Holst, 15
Anne Lise Holter, 51
Eivind Hovden, 17
Jamil Rafal Mohammad Jamil, 20
Steinar Jessen, 16
Espen Joergensen, 17
Ronja Soetter Johansen, 17
Maria Maagerø Johannesen, 17
Sondre Kjøeren, 17
Margrethe Boeyum Kloeven, 16
Syvert Knudsen, 17
Andres Kristiansen, 18
Elisabeth Troennes Lie, 16
Jon Vegard Lervag, 32
Hanne Ekroll Loevlie, 30
Eva Kathinka Lütken, 17
Even Flugstad Malmedal, 18
Tarald Kuven Mjelde, 18
Ruth Benedicte Vatndal Nilsen, 15
Häkon Ødegaard, 17
Emil Okkenhaug, 15
Diderick Aamodt Olsen, 19
Henrik André Pedersen, 27
Rolf Christopher Johansen Perreau, 25
Karar Mustafa Qasim, 19
Bano Abobakar Rashid, 18
Henrik Rasmussen, 18
Synne Roeyenland, 18
Ida Beathe Rogne, 17
Simon Saebo, 18,
Kjersti Sandberg, 26
Marianne Sandvik, 16
Fredrik Lund Schjetne, 18
Lejla Selaci , 17
Birgitte Smetbak, 15
Isabel Victoria Green Sogn, 17
Silje Stamneshagen, 18
Victoria Stenberg, 17
Tina Sukuvara, 18
Havard Vederhus, 21
Reuters contributed to this report.