/ Source: msnbc.com news services
After a painstaking, six-day search of a million-pound luxury yacht, the U.K. border agency has seized its largest ever haul of cocaine — enough to satisfy around a third of Britain's annual demand for the drug.
The cocaine, weighing 1.2 tons and with a street value of up to 300 million pounds ($492 million), was found expertly hidden beneath the bathing deck of the yacht "Louise" at Southampton docks in June, the border agency said.
Officials said it is the largest-ever haul of Class A drugs ever found in the U.K. The U.K. classifies Class A drugs as those most likely to cause harm.
French authorities alerted British officials to the suspicious craft while it was in the Caribbean in May. The boat was traveling to the Netherlands via Southampton, in southern England.
It took six days of searching the vessel to find the drugs because the hiding place was "ingenious," said Brodie Clark of the U.K. border agency.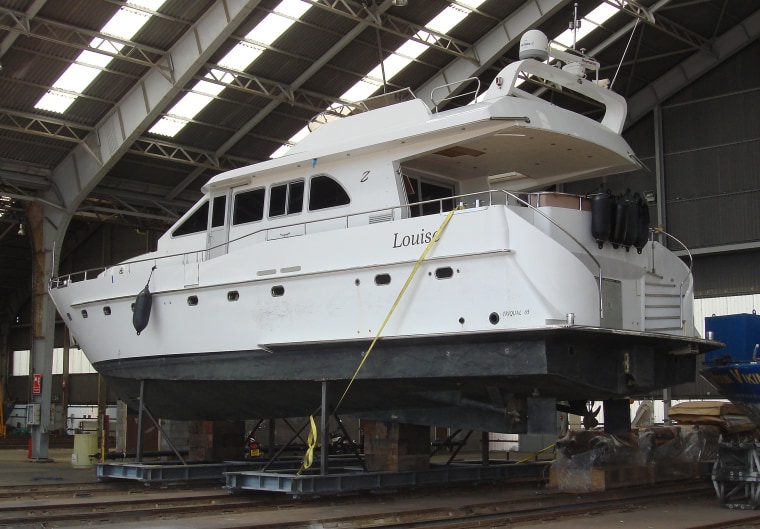 The cocaine is believed to have originated in South America and been packed inside the boat in Venezuela.
Officials said the discovery of the drugs in June led to six arrests this week by Dutch police.
Commissioner Gert Ras, of the Dutch National Crime Squad, said the six men arrested were all Dutch nationals and included the 60-year-old owner of the boat and his three sons, aged 27, 32 and 34.
A further arrest of a seventh Dutch national is also expected, he added.
With a purity of 90 percent, the seized cocaine is of a much higher purity than the average seized in the UK, at 63 percent.
Along with the cocaine, the UKBA raid discovered a stash of 40,000 euros in cash and a firearm.
The operation involved intelligence provided by Britain's Serious Organised Crime Agency and the help of French customs authorities.