/ Source: msnbc.com news services
A longtime judge has been ordered to spend nearly three decades in prison for his role in a massive juvenile justice bribery scandal that prompted the state's high court to toss thousands of convictions.

Former Luzerne County Judge Mark Ciavarella Jr. was sentenced Thursday to 28 years in federal prison for taking $1 million in bribes from the builder of a pair of juvenile detention centers in a case that became known as "kids-for-cash."

The Pennsylvania Supreme Court tossed about 4,000 convictions issued by Ciavarella between 2003 and 2008, saying he violated the constitutional rights of the juveniles, including the right to legal counsel and the right to intelligently enter a plea.

Ciavarella, 61, was tried and convicted of racketeering charges earlier this year. His attorneys had asked for a "reasonable" sentence in court papers, saying, in effect, that he's already been punished enough.

"The media attention to this matter has exceeded coverage given to many and almost all capital murders, and despite protestation, he will forever be unjustly branded as the 'Kids for Cash' judge," their sentencing memo said.


Federal prosecutors accused Ciavarella and a second judge, Michael Conahan, of taking more than $2 million in bribes from the builder of the PA Child Care and Western PA Child Care detention centers and extorting hundreds of thousands of dollars from the facilities' co-owner.

Ciavarella, known for his harsh and autocratic courtroom demeanor, filled the beds of the private lockups with children as young as 10, many of them first-time offenders convicted of petty theft and other minor crimes.
The judge remained defiant after his arrest, insisting the payments were legal and denying he incarcerated youths for money.

The jury returned a mixed verdict following a February trial, convicting him of 12 counts, including racketeering and conspiracy, and acquitting him of 27 counts, including extortion. The guilty verdicts related to a payment of $997,600 from the builder.

Conahan, meanwhile, pleaded guilty last year and awaits sentencing.
'I was completely destroyed ' Hillary Transue did not have an attorney, nor was she told of her right to one, when she appeared in Ciavarella's courtroom in 2007 for building a MySpace page that lampooned her assistant principal.
Her mother, Laurene Transue, worked for 16 years in the child services department of another county and said she was certain Hillary would get a slap on the wrist. Instead, Ciavarella sentenced her to three months; she got out after a month, with help from a lawyer.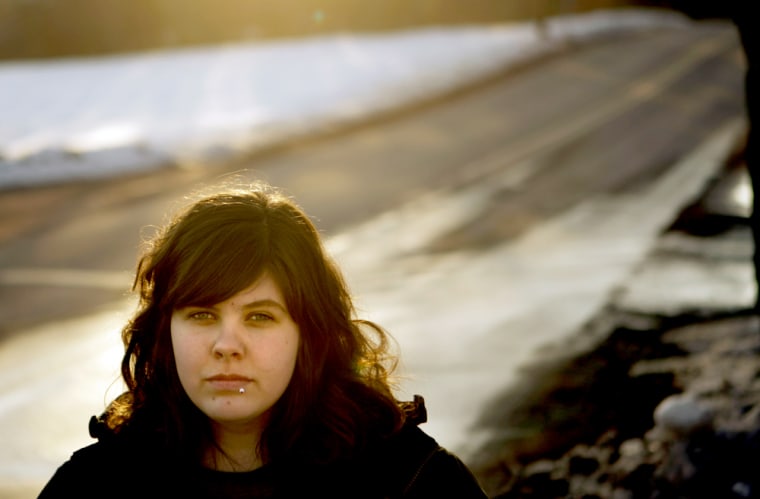 "I felt so disgraced for a while, like, what do people think of me now?' Hillary said after being released.
Laurene Transue said Ciavarella "was playing God. And not only was he doing that, he was getting money for it. He was betraying the trust put in him to do what is best for children."
Kurt Kruger, now 22, had never been in trouble with the law until the day police accused him of acting as a lookout while his friend shoplifted less than $200 worth of DVDs from Wal-Mart. He said he didn't know his friend was going to steal anything.
Kruger pleaded guilty before Ciavarella and spent three days in a company-run juvenile detention center, plus four months at a youth wilderness camp run by a different operator.
"Never in a million years did I think that I would actually get sent away. I was completely destroyed ," said Kruger, who later dropped out of school.
"I got a raw deal, and yeah, it's not fair," he said, "but now it's 100 times bigger than me."