/ Source: The Associated Press
Israel's Supreme Court on Sunday ordered the government to suspend work for one week on a section of the West Bank separation barrier around eight Palestinian villages northwest of Jerusalem, an attorney said.
The decision followed a bloody protest by area residents against the barrier last week. Israeli troops fired live ammunition at the crowd, killing two people in the first deadly protests against the barrier.
The court ordered the suspension while the army re-examines the planned route ahead of another hearing next week, said Mohammed Dahla, a lawyer for the Popular Committee Against the Wall.
Court officials did not immediately comment.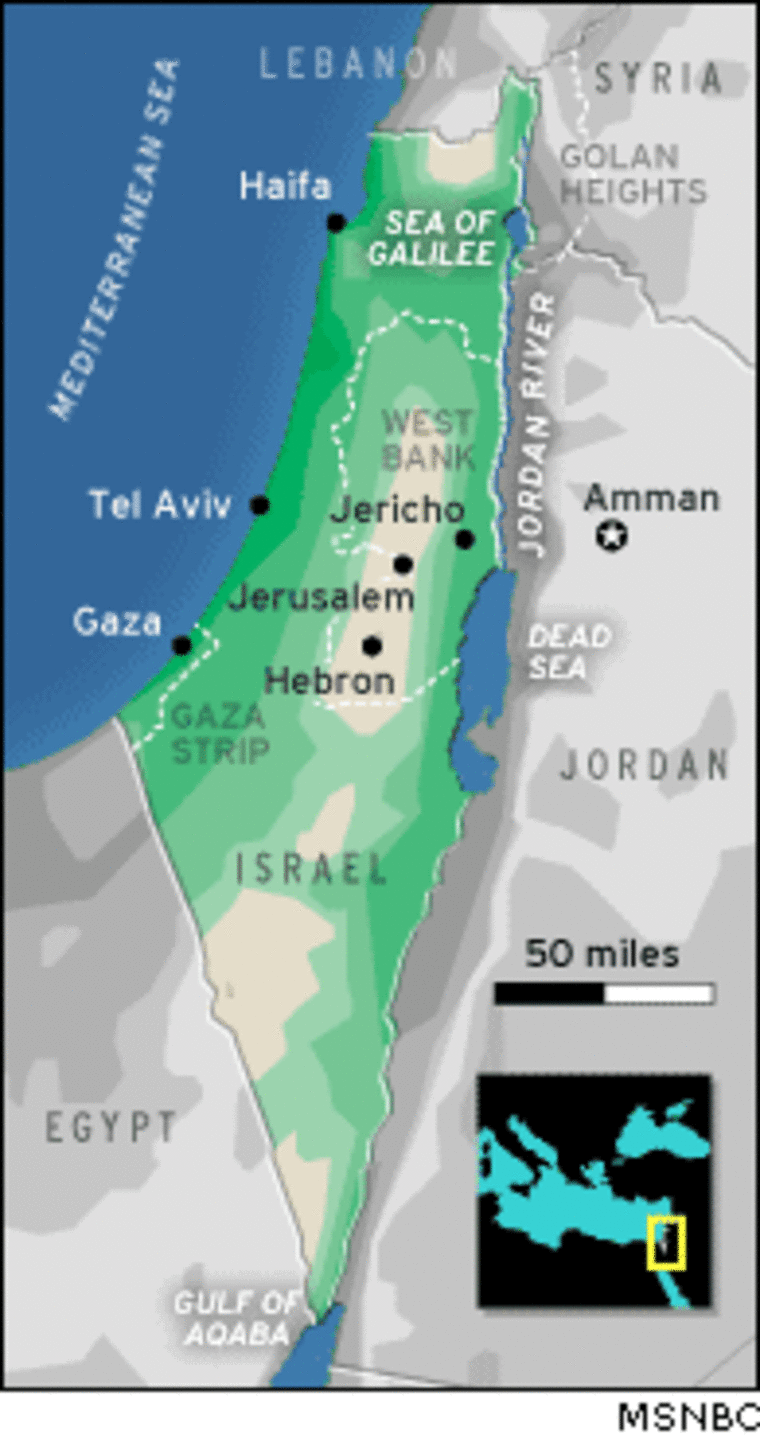 The committee, which represents Israelis and Palestinians opposed to the barrier, has asked the court to halt construction in the area. It says the planned route of the barrier would effectively imprison 30,000 Palestinians in their towns and villages, Dahla said. He said the group brought the case after last week's violence.
Dahla said the barrier would encircle the towns and villages and cut them off from Jerusalem and the West Bank city of Ramallah, the Palestinian commercial capital.
Residents, after being issued a permit from the army, would all have to leave from one gate, and a trip to Ramallah that now takes five minutes will take up to three hours after the barrier is completed, Dahla added.
Israel says it needs the barrier to prevent suicide bombers and other attackers from entering its towns and cities.
Palestinians say the barrier -- which is about one-fourth dip and planned to dip deep into the West Bank in some areas -- is a land grab meant to prevent them from establishing an independent state.
Last week, the Palestinians led a challenge to the legality of the barrier in the International Court of Justice in the Netherlands.
In addition to Sunday's case, which focused on a small section of the barrier, Israeli opponents of the barrier have launched wider legal challenges to the structure.