/ Source: The Associated Press
The man Aruban authorities suspect was involved in the death of his travel companion while visiting the Dutch Caribbean island courted other women with his blue-green eyes, tall physique and offers of cruises and vacations, and his $1.3 million stone mansion in the upper-class Washington suburb of Gaithersburg.
But Gary Giordano's ex-romantic interests say the allure was only surface-deep.
Giordano, 50, a self-employed businessman and twice-divorced father of three sons, has denied any wrongdoing through his attorney since the disappearance of 35-year-old Robyn Gardner, who authorities now believe is dead. Her remains have not been found, despite four days of searching the area where Giordano told officials an ocean current pulled her away as they snorkeled Aug. 2.
FBI agents combed through Giordano's Gaithersburg home Friday night.
On Saturday, Solicitor General Taco Stein said a pink shirt and black sandals found during a search of an abandoned phosphate mine — near where Giordano told authorities Gardner disappeared — did not belong to the woman.
Giordano has told authorities that Gardner, a platinum blonde who loved tennis and running, never made it back to shore after the two became separated. The exact nature of their relationship isn't clear, and she had a boyfriend at home in Maryland. Authorities doubt certain aspects of his story, including whether the pair even went into the water, and say they're seeking witnesses to build their case against him.
Ex-wife: 'He can't control his anger'
His family has stayed mum during the investigation, though a close friend said he can't imagine Giordano being involved in someone's death. Court records and former romantic interests reveal a man who could by turns be charming and threatening and who's had several volatile relationships.
"He can't control his anger," his first wife, Sharon Cohen, wrote in court papers in 2001.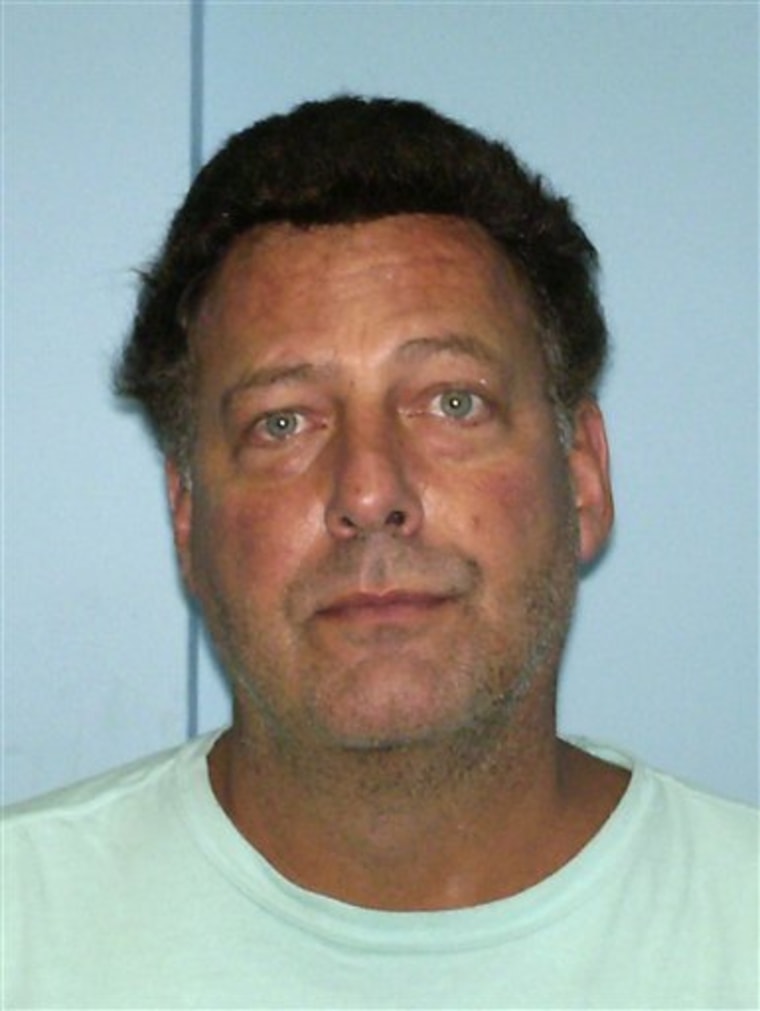 Giordano married Cohen in 1987, several years after earning a degree in computer science from the University of Maryland. The couple had three sons, but the relationship deteriorated until they finalized their divorce in 2003. At one point, each accused the other of abuse, with Giordano alleging that his wife struck him in the back with a steel cooking spoon during a heated argument.
She countered that he had a nasty temper, throwing phones, cursing and becoming violent with one of their sons.
Even after they divorced, court records show, the couple has continued arguing over money, child support payments and parenting obligations for their sons — one now 19 and 14-year-old twins. A young man who answered the door at Cohen's house and identified himself as one of her sons said the family had no comment. Giordano's mother also declined to comment.
Yet court papers indicate that he can also be an attentive father, insisting that a son who was struggling in school devote time daily to his studies.
He also continued to live just blocks away from his ex-wife and children, in a contemporary home set apart from the neighborhood by a long, ascending driveway. A sign on the front door advises visitors they're under surveillance. A security camera is mounted atop a gable. Although his house suggests a man who values his privacy, Giordano is also gregarious and fun, said Eric Curtis, a friend who said he regularly hangs out with him in restaurants and bars. He said he's never even seen Giordano raise his voice.
"He'd talk to anybody, male or female, and within minutes, he'd have anybody laughing," Curtis said.
But Giordano apparently struggled with relationships after his first marriage ended. He and his second wife, whose phone rang unanswered Saturday, divorced in 2008 after just two years. However, court records don't suggest an especially bitter split.
Accusations
In the three years since, other women he dated — many of them thin and blond like Gardner — found that their romantic relationships with him turned ugly. One woman accused him of threatening her by saying "the world would be better off without me" and of secretly videotaping their sexual encounters. The woman met with prosecutors, but told authorities she didn't want to pursue the case, said Montgomery County State's Attorney John McCarthy. The woman's lawyer says her client was frightened of Giordano.
She claimed in court documents that Giordano retaliated by putting revealing photos of her in neighbors' mailboxes. He claimed she had slandered him in emails and letters and requested his own restraining order.
Jeanette Farago, a former neighbor, started dating Giordano around the time of his second divorce. She said Giordano was charismatic but could become angry and possessive, though she said she never felt physically threatened. Once, he wanted to take her on a cruise but became irate when she didn't want to go, she said, a situation Gardner also found herself in, according to a friend.
Farago said Giordano insisted on having her email password so he could ensure she was not seeing anyone else. If she said she was going to the grocery store, he would want photographic proof. Sometimes, she said, he would spy on her and text her details of her outfit so she knew he was watching. He even hid in the woods behind her home to watch her, dressing in a deer costume, she said.
"He's Mr. Perfect," she said, and then he's "totally different."