It's back to school time and, like most parents, I'm constantly on the lookout for ways to make my kids more productive.
Laptop
If you're looking for portability and the ability to write and research papers online, a lightweight, entry-level system like the 3.5-pound HP Pavilion dm1z ($399.99 on hp.com) is a great choice.
If PowerPoint, video editing or gaming factor in, you'll need to step up to a mid-level processor and a discreet graphics card, like those found on the HP Pavilion dm4x ($774.99 on hp.com, with the 1GB Radeon HD 6470 discreet graphics card option).
Laptop backpack
Lots of pockets, a well-padded, integrated laptop sleeve and a dirt-resistant fabric are all important in a laptop backpack. The Incase Nylon Sling Pack ($79.95 on eBags.com) is great for younger students carrying smaller laptops (up to 15 inches). For a bigger bag, try the Incase Nylon backpack ($99.99 on eBags.com), which fits laptops up to 17 inches.
Cellphone
When kids are old enough to navigate the world without adult supervision, it's time to consider getting them a cell phone. A smartphone is a great choice, since it serves as a game machine, music and video player, e-book reader and camera, in addition to enabling them to call home. If you're set on the next-generation iPhone, sit tight.
Otherwise take a serious look at the top Android handset available from your carrier: AT&T's Samsung Infuse ($199 on ATT.com), Sprint's Motorola Photon, T-Mobile's HTC Sensation ($199 on T-Mobile.com) and Verizon's HTC Thunderbolt ($249 on VerizonWireless.com).
Phone backup charger
If you're worried about your child becoming stranded without a phone, the iLuv iBA300 ($69.99 on Amazon.com) provides approximately 15 hours of additional talk time from its 2700mAh battery. Most chargers are rated at 1150mAh (about three additional hours) or 1800mAh (about four additional hours). The iLuv iBA300 is also capable of outputting more power than standard chargers, which means it can be used with the iPad.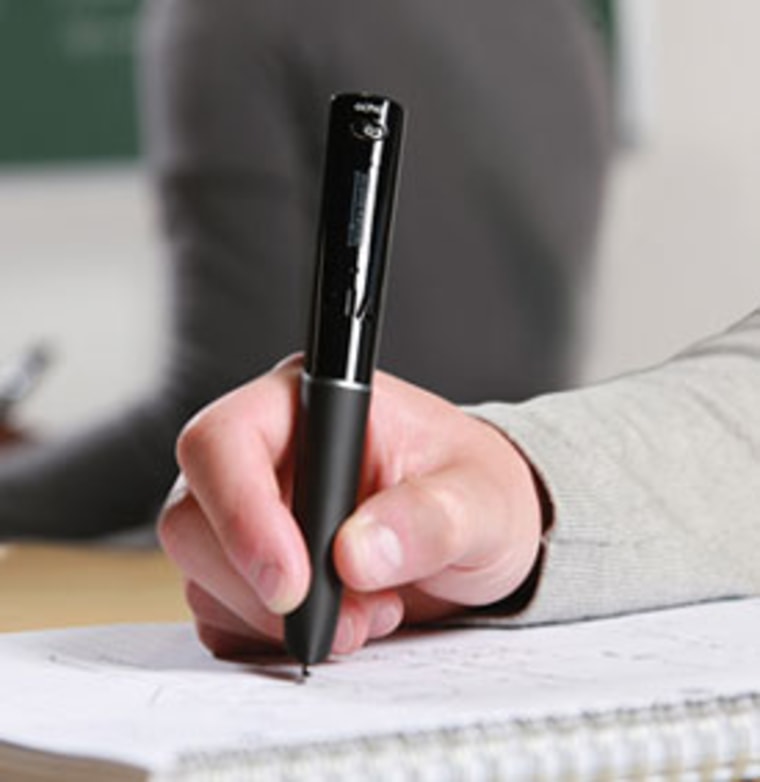 Pen/recorder
The Livescribe Echo ($149.95 on Livescribe.com) records what is heard and written simultaneously, so your kids can go back to their notes and play the corresponding audio by tapping on any word. And if they're really ambitious, they can upload everything to the computer, convert their written notes to text and make everything searchable.

Printer
Whether your kids need photos for a science fair project or a decorative cover for a written report, they are bound to benefit from the photo printing, scanning and color copying capabilities of a multifunction printer. The Canon Pixma MG6120 ($99.98 on Amazon.com) does all that admirably, plus it has the ability to work on wireless home networks so you can work in one room and print in another.

Headphones
Shockingly light, the critically acclaimed Etymotic hf3  ($107.06 on Amazon.com) in-ear headphones have a wide dynamic range that lets you hear more of your music. You get interchangeable Silicon noise-isolating ear tips as well as ear tips made of sponge-like foam, which allow in some ambient noise.
The headphones have an in-line mic and support iPhone's Voice Control and music navigation. Plus, a new Awareness app (free on Apple.com) listens for sounds louder than normal background noises and either lowers the music or vibrates your iPhone to keep you safe when running.
More stories on Techlicious:
Check out Techlicious on Facebook and get the free daily Techlicious Newsletter.