Russia said it lost track of a newly launched, multimillion-dollar telecommunications satellite on Thursday, marking the latest in a series of setbacks that have dogged its space industry.
The $265 million Express AM-4 satellite, described by its makers as the most powerful satellite ever built in Europe, launched late on Wednesday aboard a Proton-M rocket from the Russian-leased launch pad in Kazakhstan.
The Russian space agency said the first stages of the launch went smoothly, but communication with the satellite was lost due to a failure of the Briz-M upper stage.
It said experts were working to re-establish contact with the craft, built by Astrium, a unit of European aerospace group EADS, to provide digital TV, Internet and telecoms services for Russia over the next 15 years.
The spacecraft was fully insured for $264.5 million with Russian Ingosstrakh insurance company.
Judging by early efforts, officials have a roughly 75 percent chance of linking back to the satellite and maneuvering it into the correct orbit, space industry expert Igor Lissov told Reuters.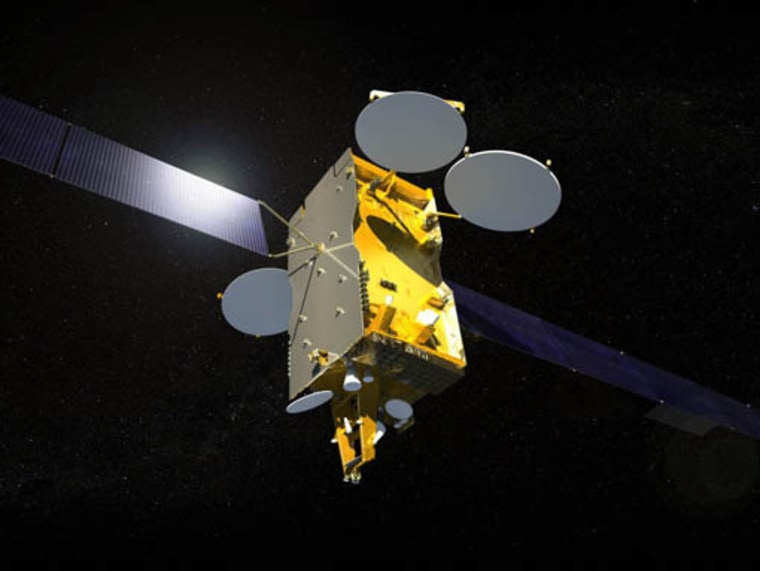 Its loss would be a "nightmare" for Russia's industry, he said, delaying key commercial projects by three to four years and embarrassing Moscow at a time when it hopes to showcase its technology at this week's MAKS airshow outside the capital.
The mishap follows a series of botched launches, including three poorly insured orbiters which crashed into the Pacific Ocean earlier this year, costing $160 million and setting back Kremlin plans for a global positioning system to rival the U.S.-made GPS.
A breakdown of the Briz-KM engine burns led to the loss of a key military Earth-mapping satellite earlier this year.
The glitches cost Russia's veteran space agency chief Anatoly Perminov his job this spring. He was replaced by former deputy defense minister and space forces commander Vladimir Popovkin.