New Broadcast Premieres Monday, October 31 at 10pm
October 18, 2011 – New York, NY – NBC News today announced that Natalie Morales, the news anchor of "TODAY" and co-host of the third hour, has signed on as a correspondent on "Rock Center with Brian Williams." Morales joins anchor and managing editor, Brian Williams and his all-star cast of correspondents Harry Smith, Kate Snow, Ted Koppel, Meredith Vieira, Richard Engel, Dr. Nancy Snyderman, Matt Lauer and Ann Curry. The announcement was made today by Steve Capus, President of NBC News.
"A familiar face at NBC News, Natalie brings a breadth of experience to 'Rock Center with Brian Williams,'" said Capus. "Not only has she been in the trenches with her award-winning reporting, she brings curiosity and compassion to the stories that she tells, and we're thrilled to have her on board with this new broadcast."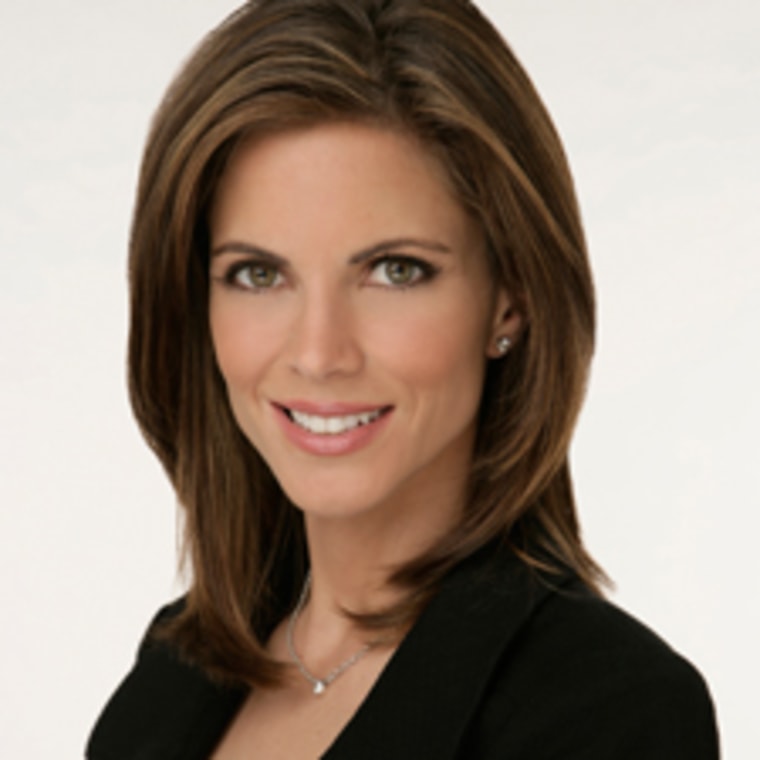 In addition to her new role as a correspondent on "Rock Center with Brian Williams," Morales will continue as the news anchor of "TODAY" and co-host of the third hour, a position she's held since March 2006.  Prior to "TODAY," Morales was a national correspondent for "NBC Nightly News with Brian Williams" and "Dateline;" she was also an anchor at MSNBC from 2002-2006 where she covered major world events including the aftermath of the 9/11 attacks and the wars in Afghanistan and Iraq.
While at NBC News, Morales has reported on and contributed to several major breaking news stories including the Chilean miner rescue — coverage that was seen worldwide and recognized with a 2010 National Headliner Award, the 2009 presidential inauguration; the Southern California wildfires; the Minneapolis bridge collapse; Hurricane Katrina and the recovery efforts; the Tsunami disaster; the death of Pope John Paul II; the 2004 presidential election; the 2010, 2006 and 2004 Olympics; and the Columbia Shuttle explosion. And in 2010 and 2011, she was awarded a Daytime Emmy award as part of "TODAY's" recognition as the best morning news program.
Morales began her career in broadcast journalism in 1998 at News 12 - The Bronx, where she shot, produced and edited her own reports.   And, she was the morning co-anchor and correspondent at NBC's WVIT in Hartford, Connecticut from 1999 - 2002.
Morales, who speaks Spanish and Portuguese, was born in Taiwan and spent much of the first 18 years of her life living overseas in Panama, Brazil and Spain as an Air Force brat. She holds a Bachelor of Arts degree from Rutgers University, New Jersey, with dual majors in journalism and Latin American studies. She was a Phi Beta Kappa and graduated Summa Cum Laude. Morales currently resides in New Jersey with her husband and two sons.
Broadcast live from the historic Studio 3B in Rockefeller Center, the weekly, hour-long newsmagazine will premiere on Monday, October 31 at 10pm and will be built around the week's most provocative events, compelling coverage, and newsmaker interviews.   In this new venue, Williams and NBC's trusted global news division will take viewers deeper into the world's most talked-about stories -- and raise the curtain on stories begging to be told.
In addition to the weekly primetime broadcast, there will be constantly evolving digital editions of "Rock Center with Brian Williams" available online at RockCenterNBC.com and via the show's iPad app.
David Corvo is the senior executive producer and Rome Hartman is the executive producer. "Rock Center with Brian Williams" can be found online at RockCenterNBC.com, on facebook.com/rockcenterNBC and @rockcenterNBC.