/ Source: The Associated Press
A snakebite in a north Sacramento neighborhood left the victim seriously hurt, but the injured party isn't whom you'd expect.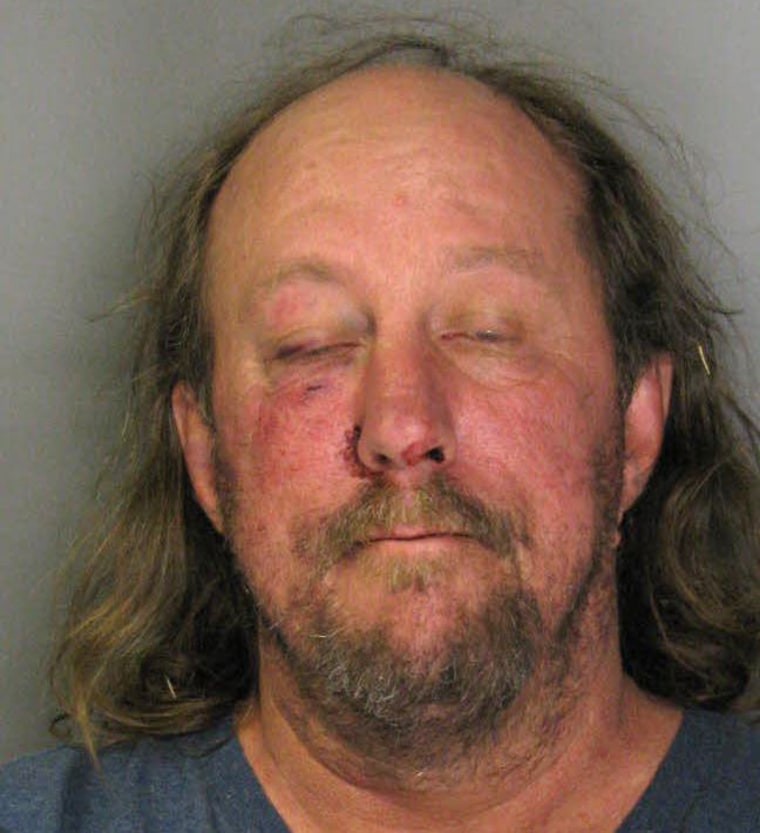 Police say a python underwent emergency surgery after a man allegedly bit the creature twice.
Officers were called to Del Paso Heights around 6:30 p.m. Thursday after a passer-by reported that a man was lying on the ground and might have been assaulted, according to Sgt. Andrew Pettit. When they arrived, they found David Senk, 54, still lying there — but police say he wasn't the one who was assaulted.
Another man approached officers and accused Senk of taking two bites out of his pet python, Pettit said.
The man, who was an acquaintance of Senk, told police that the suspect asked to hold the pet, then began biting, the Sacramento Bee reported.
Senk was arrested on suspicion of unlawfully maiming or mutilating a reptile and booked on $10,000 bail.
Pettit said it wasn't immediately clear why Senk bit the snake, or whether he was intoxicated at the time.
A phone number listed for Senk was disconnected.
The python was turned over to the city's Animal Care Services, where it was recovering Friday after losing a couple of ribs and getting stitches.
"She's doing well," Gina Knepp, acting animal care services manager, told the Sacramento Bee. "We did surgery on her last night and I think we saved her life."