/ Source: msnbc.com news services
Doctors, drugmakers, hospitals and health insurers have spent millions over the years wooing lawmakers who now are on the powerful congressional panel charged with finding a formula to control deficits and debt, a new analysis finds.
Those very same industries would get hit hard if the supercommittee succeeds.
The industry campaign contributions, compiled by the nonpartisan Center for Responsive Politics, reinforce doubts that the 12-member panel will issue a sweeping plan to curb federal spending, an equation that can't be solved without major Medicare and Medicaid cuts.
The Joint Select Committee on Deficit Reduction must find a way to cut the budget by at least $1.2 trillion over 10 years. If they fail to do so by November 23, automatic spending cuts kick in.
The analysis by the Center for Responsive Politics found that health professionals — a category dominated by doctors — rank among the top 10 sources of campaign dollars for all but two of the panel's members.
The center ranks contributions to lawmakers from political action committees and individuals associated with more than 80 industries, from defense contractors to energy to farming.
The study of health care money, conducted for The Associated Press, found that four big industry sectors accounted for more than $17 million in campaign donations to the lawmakers since 1989.
After doctors, drug companies and makers of health products were the second-largest health care donors in the analysis. They were among the top 20 sources of campaign funds for nine of the panel members.
Hospitals and nursing homes were among the top 20 sources of contributions for eight members, and health insurers were in the top 20 for five lawmakers.
The supercommittee is scheduled to hold its first meeting Thursday. Major changes to Medicare and Medicaid are needed to stabilize federal deficits, but it's an area fraught with political risk.
The two programs serve 100 million elderly, low-income and disabled Americans at a cost of more than $750 billion a year, a growing share of the budget.
The panel has wide latitude to propose changes, including shifting costs to beneficiaries, putting a limit on health care spending and placing hospitals and doctors on an austerity budget.
There's also a tempting fallback that would avoid tough choices.
The same law that created the bipartisan panel of six Democrats and six Republicans calls for automatic spending cuts if the committee falls short.
For Medicare, that could add up to a 2 percent across-the-board reduction in payments to service providers.
Medicaid, which serves the poor, would not be cut. The main subsidies for expanding health insurance coverage under President Barack Obama's overhaul would also be protected.
The fallback option would save supercommittee members from having to pick winners and losers among important financial constituents.
"They don't have to choose among their children," said Dan Mendelson, president of Avalere Health, an economic analysis firm. "They can say, 'This is what the law says.'"
The Senate members of the panel are Democrats Max Baucus of Montana, Patty Murray of Washington and John Kerry of Massachusetts and Republicans Jon Kyl of Arizona, Rob Portman of Ohio and Pat Toomey of Pennsylvania.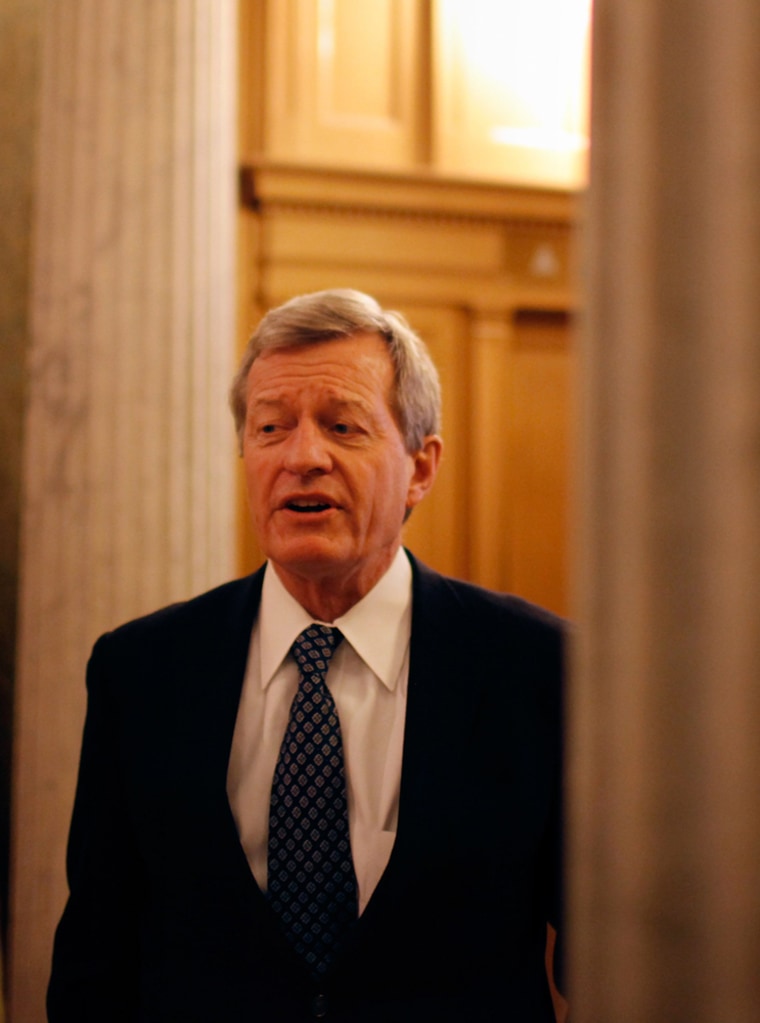 Their House counterparts are Republicans Dave Camp and Fred Upton of Michigan and Jeb Hensarling of Texas and Democrats Chris Van Hollen of Maryland, James Clyburn of South Carolina and Xavier Becerra of California.
The analysis found that Baucus, chairman of the Senate Finance Committee, was the clear leader in health care industry contributions. Doctors, drug companies and hospitals all ranked among his top 10 sources of contributions, approaching $3.2 million since 1989.
Spokeswoman Kate Downen said Baucus does not let political contributions sway his judgment. "Money never has and never will make any difference in the policies Max pursues," she said. The Finance Committee has jurisdiction over both Medicare and Medicaid.
The runner-up in industry largesse was Camp, chairman of the House Ways and Means Committee, which oversees Medicare. Doctors, drug companies and health insurers ranked among his top 10 sources of campaign money, for a total of $2.1 million.
Camp spokeswoman Michelle Dimarob dismissed the significance of political contributions. "In accordance with the laws for all elected officials, he will conduct and report on all activities in compliance with and as required by the statutes," she said.
'Influence'
It's not as simple as that, say public interest groups. In politics, money talks.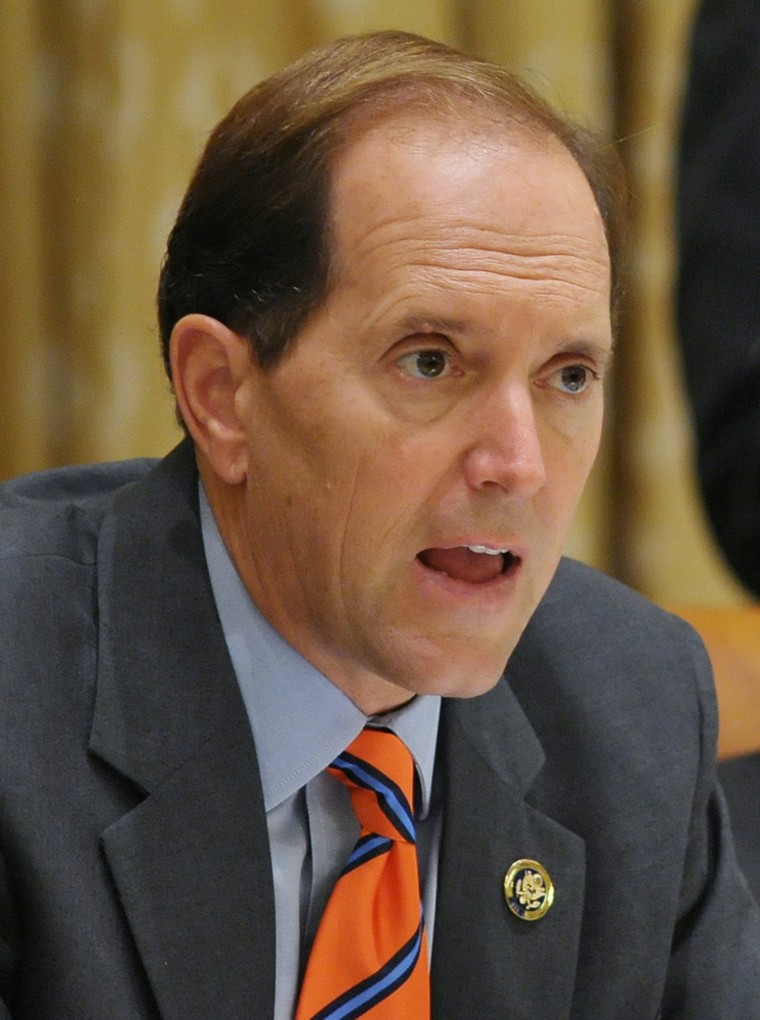 "Their money doesn't guarantee results, but it certainly gets them to the front of the line in terms of their ability to have access and influence over members of Congress," said Fred Wertheimer, president of the watchdog group Democracy 21. "In this circumstance, the stakes are particularly huge for the health care industry."
Each industry sector has its own concerns. Drugmakers are trying to avoid having to provide big rebates for low-income beneficiaries in Medicare's prescription drug program.
Health insurers want to ward off cuts to managed care plans that serve Medicare and Medicaid recipients.
Hospitals and nursing homes have already seen their payments reduced, and they're warning that many in-patient facilities will be pushed into the red if the cuts keep up.
Doctors — the group that has contributed the most over the years — also face the biggest challenge.
They want to repeal a 1990s budget law that would require a staggering 30 percent cut in their Medicare fees in January.
Congress has routinely waived the law, but doctors want to be off the hook permanently. The problem is the supercommittee would have to find other savings to offset the cost, about $300 billion over three years.
"The time to fix this problem is now," said Dr. Peter Carmel, president of the American Medical Association.
Congressional aides say that members want to try, but it would be a heavy lift.
Foreign aid under threat?
In addition to health spending, foreign aid and environment spending is likely to be cut.
Global conservation programs like flood prevention in Nepal, wildlife preservation in Namibia and reef fishing in Indonesia may be at risk.
That's of deep concern to the nongovernmental organizations that run these programs and see them as relative bargains that can prevent vastly more expensive relief operations or security threats caused by thinning natural resources in unstable parts of the world.
"It's important to consider what these investments are meant to support," said Reid Detchon, the nongovernmental United Nations Foundation vice president for energy and climate. "It's not all about birds and bunnies — it's investments that have a real impact on saving lives."
Most Americans don't know much about how U.S. foreign aid dollars are spent, and don't think highly of foreign aid in general, according to Karlyn Bowman, an expert on public opinion polling at the American Enterprise Institute.
"Not only would they rather spend the money here at home, but they also don't think the money is spent well abroad." Bowman said in a telephone interview. "They certainly want to be involved in humanitarian efforts ... but things beyond that aren't a very high priority at this time."
A 2010 World Public Opinion poll showed most respondents figured the United States spends 25 percent of its budget on foreign aid, more than double the 10 percent most respondents thought should be spent.
In fact, the U.S. government spends roughly 1 percent of its total budget on foreign aid. The share of total 2010 U.S. spending on international conservation, climate and environmental programs was $1.13 billion, or about 0.03 percent.
Representative Kay Granger, a Texas Republican, told a House Appropriations panel recently that a key question in crafting a bill to fund foreign operations was what impact individual programs would have on U.S. national security. "If that question couldn't be answered, we reduced the spending, added restrictions, or canceled the program altogether."
"We are very concerned," said Todd Shelton of World Wildlife Fund, which works on conservation programs in 100 countries. "The international affairs budget and the international conservation programs that we are following also hangs in the balance."