/ Source: msnbc.com staff and news service reports
Rain and wind forced police to halt their search Friday afternoon for signs of a missing Utah mother at a central Utah desert site where cadaver dogs have indicated there may be human remains.

Authorities have been in the area since Monday searching for any clues in the disappearance of Susan Powell, a mother of two who vanished in 2009. On Thursday, investigators announced they had discovered human remains after cadaver dogs alerted them to what was described as a shallow grave. But authorities later acknowledged that nothing had yet been found.

New dogs brought to the area Friday hit on the same location, and authorities say they'll keep digging until the dogs stop signaling.

"It's slower than we anticipated," West Valley City Police Lt. Bill Merritt said Friday. "It's another delay. It's disappointing. It's frustrating. We all want to know what's down there."

Earlier in the day, Merritt said authorities were "still very confident that there's some type of remains in that hole."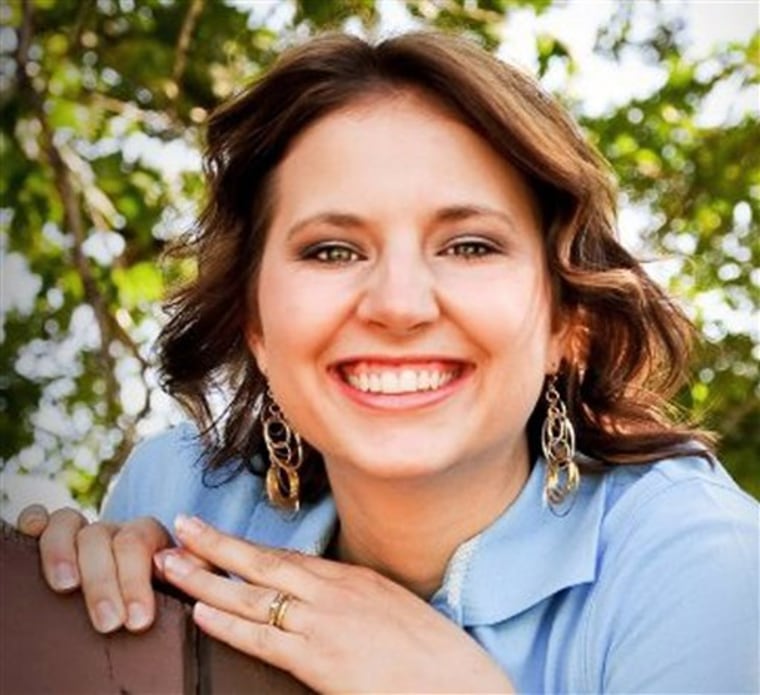 Police had been waiting Friday for additional forensic specialists to assist in sifting through the dirt, looking for any material that appears out of place, including bone fragments, jewelry, clothing and human tissue.

But they decided to stop for the day and cover the site with tarps to protect it from rain. They planned to resume excavation Saturday morning.

By midday, they had dug several feet but found nothing. Meanwhile, Susan Powell's father, Chuck Cox, arrived, saying he needed to come to the site.

"I just feel this is a worthwhile investigation and I need to stay until I know what it is they have found," Cox said, his eyes tearing.

He said he wasn't frustrated by the deliberate pace of the site probe.

"I understand you've got to follow your leads," Cox said. "There's no real false hope. It's just another part of the investigation."

On Thursday, a federal anthropologist determined the site was not an ancient burial ground, but showed signs of recent disturbance.
Merritt said Thursday there was a "50-50" chance investigators would find remains belonging to Susan Powell.
"We're not looking at some ancient burial ground," he said. "This is not going to be some cowboy from the West."

The site near Topaz Mountain in Juab County is about 135 miles southwest of the location where Susan Powell was last seen at her home in West Valley City on Dec. 7, 2009. It is also just about 30 miles south of where Powell's husband, Josh Powell, told police he took his two young children camping on the night she vanished. He told police he and their young sons — then 4 and 2 —left his wife at home about 12:30 a.m. The 4-year-old confirmed the trip to police.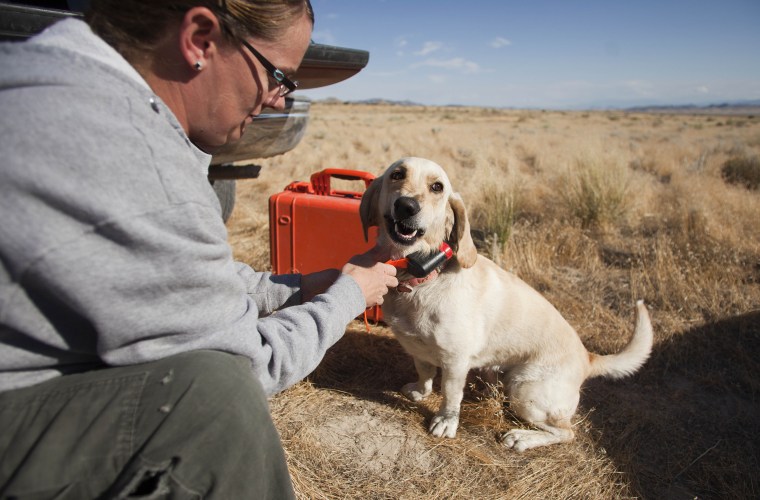 Josh Powell is the only person of interest in the case, but has never been arrested or charged. He has denied having anything to do with her disappearance and said he believes his wife ran off with another man.

She was 28 when she was reported missing after she failed to show up for her stockbroker job.
The area where authorities are now working is in a rugged remote section of Utah's central high desert surrounded by grasses and sagebrush and punctuated by jagged mountains rising from the flat landscape. At the time of year Susan Powell vanished, it would have been bitter cold, the rocky ground frozen.

Josh Powell was driving a minivan that night. Merritt said the site would have been difficult to reach in December but not impossible.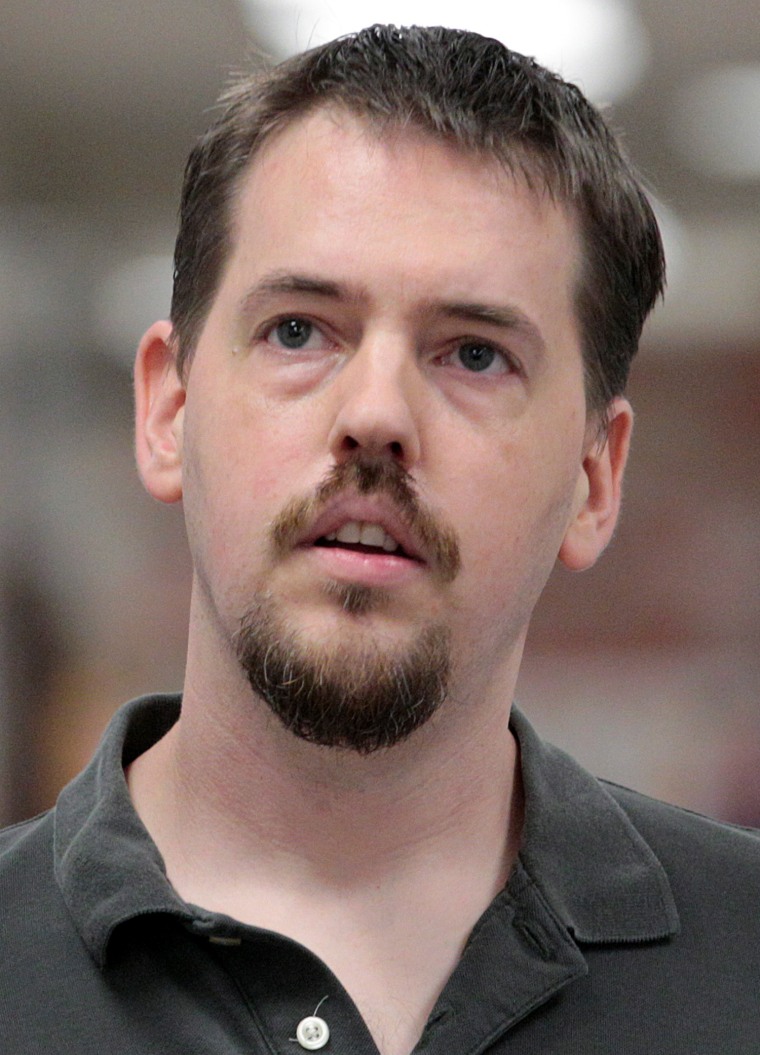 Meanwhile, officials from the U.S. Army's Dugway Proving Ground have contacted authorities about the possibility that any remains found might belong to missing Spc. Joseph Bushling, Army spokeswoman Paula Thomas said.

"We have no reason to believe it's him, but we're being diligent," she said.

Bushling disappeared May 8 from the nearby Army site that was established in 1942 to study chemical and biological warfare. The car he was driving and his hat were later found within about 20 miles of where authorities are now searching for Susan Powell.

There have been numerous cases in the past two years where speculation swirled that Susan Powell's remains had been found.

The latest came in May when remains were discovered in the desert about 50 miles southwest of Salt Lake City. Authorities later said it was a young adult male.

In January 2010, a body was found about 40 miles outside West Wendover, Nev., but authorities eventually said it was a man's remains. Three months later, a woman's body was discovered about 12 miles outside of Twin Falls, Idaho. Local police later linked the bones to another missing woman.

In September 2010, a woman's remains were found on a Wyoming ranch, but again turned out to be from a different missing person.

At the time, a spokeswoman for the Powell family told a Seattle television station police had called them "seven or eight times" about bodies that had been discovered.

"There really is no good outcome when the phone rings," Shelby Gifford said.

The case then appeared to stall until last month when investigators searched mine shaft-dotted mountains near Ely, Nev., and later served a search warrant at the Puyallup, Wash., home that Josh Powell shares with his father, seizing computers and journals.

The Powell family put out a statement this week urging police to release more details about what they are finding. Josh Powell hasn't returned repeated calls from The Associated Press.

"With very little information available to the public, we can only hope that additional information is released quickly to minimize heartache to those of us who love Susan," the statement said. "In the meantime, we continue to hope for Susan's safe return."

Last month, the case turned salacious as family members on both sides sparred over accusations of sex and lies. Josh Powell's family claims Susan Powell was sexually promiscuous, emotionally unstable and suicidal, accusations her family denies. Steve Powell, Josh's father, claimed he and Susan Powell were in love and implied a sexual relationship had occurred.

Susan's family denied the allegations, and said that it was Steve Powell who initiated unwanted sexual advances.

The feuding between the two sides got so heated that a court commissioner in Washington state last month ordered Chuck Cox and Josh Powell to keep 500 feet apart.