/ Source: The Associated Press
Mom might get a quick note in the mail. Sister might get a birthday card. But that's about it. For the typical American household these days, nearly two months will pass before a personal letter shows up.
The avalanche of advertising still arrives, of course, along with magazines and catalogs. But personal letters — as well as the majority of bill payments — have largely been replaced by email, Twitter, Facebook and the like.
"In the future old 'love letters' may not be found in boxes in the attic but rather circulating through the Internet, if people care to look for them," said Webster Newbold, a professor of English at Ball State University in Muncie, Ind.
Last year the typical home received a personal letter about every seven weeks, according to the annual survey done by the post office. As recently as 1987 it was once every two weeks. That doesn't include greeting cards or invitations.
It's very different from the nation's earlier days. When Benjamin Franklin was in charge of the mail, letters bound far-flung Americans together.
"If I write, it's only to my mother and it's a quick note," said Andy Aldrich, an education program coordinator who lives in Vienna, Va. He said he sends his mother a hand-written letter about once every four months. Otherwise, Aldrich said he mostly communicates through emails, text messages and Skype with relatives.
Bob Cvetic, of Waldorf, Md., a health specialist with a federal law enforcement agency, said different forms of communication have different purposes.
"Emails are something quick," he said. "Letters are letters. When I'm writing a letter to a friend, it's a personal note. You can't send an email saying 'hey, sorry to hear you lost your father.'"
Mike Stanley of Silver Spring, Md., said he mostly uses the Postal Service to pay bills. He did send his sister a birthday card in August. "I don't send letters. I use the cellphone or email," he said. "It's faster."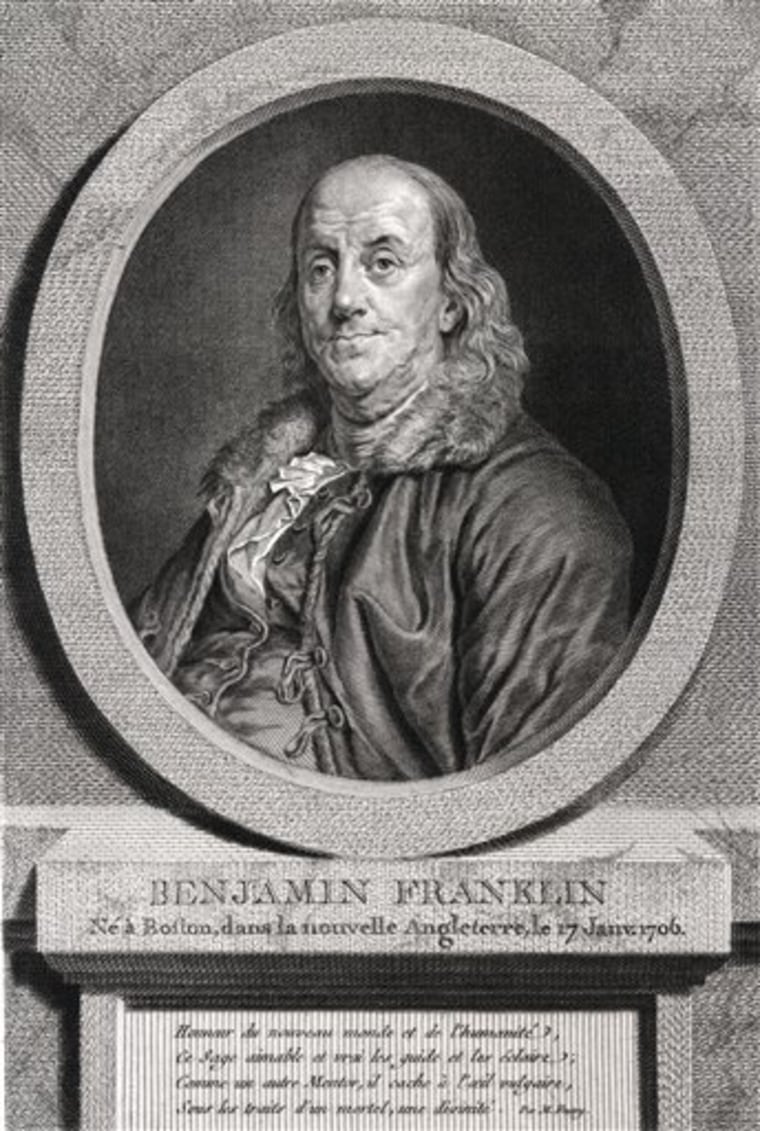 Even Stanley's mailing of bill payments is no longer the norm, with the post office reporting that, "for the first time, in 2010, fewer than 50 percent of all bills were paid by mail."
The Postal Service says the decline in letter-writing is "primarily driven by the adoption of the Internet as a preferred method of communication."
The loss of that lucrative first-class mail is just one part of the agency's financial troubles, along with payment of bills via Internet and a decline in other mail. The Postal Service is facing losses of $8 billion or more this year.
The loss to what people in the future know about us today may be incalculable.
In earlier times the "art" of letter writing was formally taught, explained Newbold.
"Letters were the prime medium of communication among individuals and even important in communities as letters were shared, read aloud and published," he said. "Letters did the cultural work that academic journals, book reviews, magazines, legal documents, business memos, diplomatic cables, etc. do now. They were also obviously important in more intimate senses, among family, close friends, lovers, and suitors in initiating and preserving personal relationships and holding things together when distance was a real and unsurmountable obstacle."
"It's too early to tell with any certainty whether people are using email, texting, Twitter tweets, Facebook status updates, and so on in the same ways that we earlier relied on the letter for; they are probably using each of these media in different ways, some of which allow people to get closer to each other and engage in friendly or intimate exchange. It seems that email is the most letter-like medium," added Newbold.
But Aaron Sachs, a professor of American Studies and History at Cornell University, said, "One of the ironies for me is that everyone talks about electronic media bringing people closer together, and I think this is a way we wind up more separate. We don't have the intimacy that we have when we go to the attic and read grandma's letters."
"Part of the reason I like being a historian is the sensory experience we have when dealing with old documents" and letters, he said. "Sometimes, when people ask me what I do, I say I read other people's mail."
"Handwriting is an aspect of people's identity," he added. "Back in the day, when you wrote a letter it was to that one person, so people said very intimate things." Today with things like Facebook being more public people may not say as much, he said. And while some people are open in what they email, "it's a very different kind of sharing."
Said history professor Jeffrey Nathan Wasserstrom of the University of California, Irvine: "There are indeed many ways that a decline in letter-writing will affect future historians, as many people in my profession have certainly benefited from the insights that written missives provide into how people of the past thought and felt,"
"Personally, I don't get or send many letters, at least not carefully composed ones," he added.
Wasserstrom still turns to them as a source for his research. "I expect to make a lot of use of letters written by people held hostage in Beijing in the summer of 1900 in my upcoming book on the Boxer Crisis."
Historian Kerby Miller of the University of Missouri-Columbia said friends "who have done research on immigrants of the last 10 to 20 years say that the letters were used as late as the 1950s and '60s, being replaced by long-distance phone calls and emails."
Any subject that relies on correspondence — culture, manners, husbands and wives, lovers, friends, brothers, historical business, political history — could suffer a loss with the decline in letter-writing, Miller said.
Yet there could be some benefit, he said.
"Many of us used to always feel guilty because we never wrote enough — remember all those letters from Mom and Dad? Well, if Mom and Dad have a computer it's much easier to dash off a note every day or so," he said. "So maybe all the consequences aren't going to be completely negative. Maybe a vast load of guilt will be lifted from the shoulders of the American people."
James Grossman, executive director of the American Historical Association, said future historians will be turning to email, as journalists already are doing.
"Email is different from letters, but it is comparable. It is more easily searchable," he said. "But we will have to learn how to use it."
So the loss of the personal letter may be a threat, but at least some of its functions will live digitally.
Still, it's hard to imagine poet Robert Browning imploring Elizabeth Barrett to be his BFF.
Associated Press writer Stacy Anderson contributed to this report.
___
Online: U.S. Postal Service