Fueled by Tea Party supporters, conservatives and high-interest GOP primary voters, former Godfather's Pizza CEO Herman Cain now leads the race for the Republican presidential nomination, according to the latest NBC News/Wall Street Journal poll.
And in yet another sign of how volatile the Republican race has been with less than three months until the first nominating contests, the onetime frontrunner, Texas Gov. Rick Perry, has plummeted to third place, dropping more than 20 percentage points since late August.
"Cain is the leader ... That's the story," said Democratic pollster Peter D. Hart, who conducted this survey with Republican pollster Bill McInturff.
But McInturff cautions that Cain's ascent — and Perry's decline — is probably not the last shakeup in a GOP race that has seen a series of sudden rises and abrupt falls (first Donald Trump, then Minnesota Rep. Michele Bachmann and now Perry) in the field.
"There is still a long, long, long time to go," McInturff said.
Cain checks in as the first choice of 27 percent of Republican voters in the poll, followed by former Massachusetts Gov. Mitt Romney at 23 percent and Perry at 16 percent. After those three, it's Texas Rep. Ron Paul at 11 percent, former House Speaker Newt Gingrich at 8 percent, Bachmann at 5 percent and former Utah Gov. Jon Huntsman at 3 percent.
In the previous survey, conducted in late August, Perry led the field at 38 percent, Romney stood at 23 percent, while Cain was at only 5 percent.
"He isn't a politician"
Cain's numbers are sky-high among Republican primary voters. Fifty-two percent view him favorably, versus just 6 percent who see him unfavorably. Among Tea Party supporters, his favorable/unfavorable score is 69 percent to 5 percent. And among Republicans who identify themselves as "very conservative," it's 72 percent to 2 percent.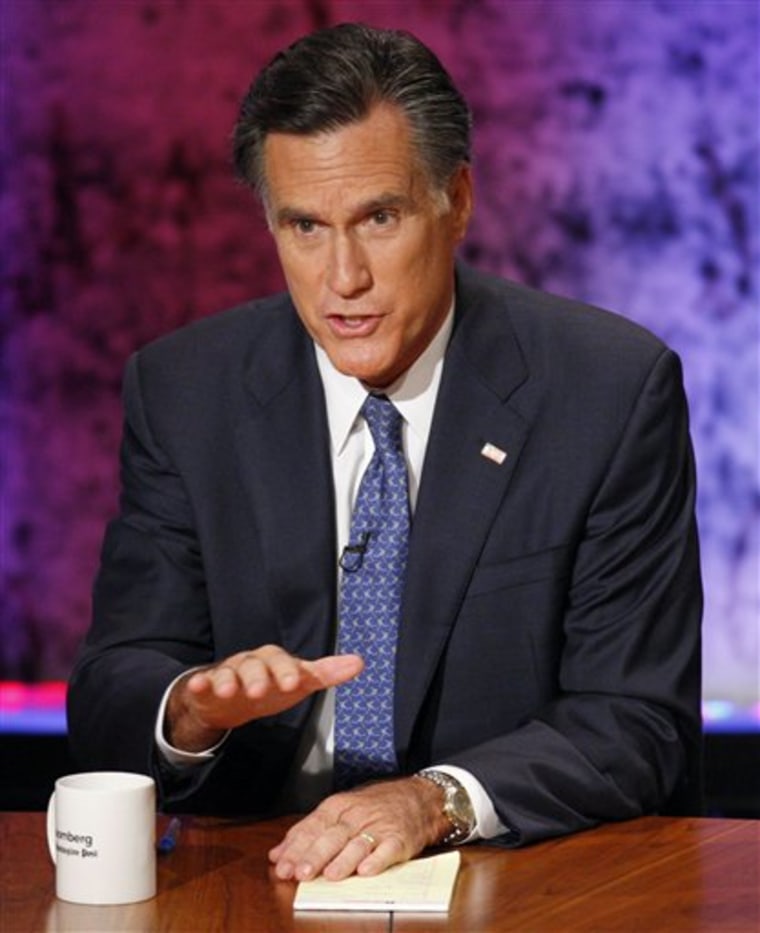 In follow-up interviews with respondents supporting Cain, they argue that he's not a politician, and that he seems real. "He has common-sense answers and is in touch with the heartbeat of America," said one respondent, a 46-year-old male from Florida.
"Cain gives direct answers. He is succinct. He isn't a politician," answered another who's a 56-year-old male from Washington.
"Cain presents himself as a real person. He speaks from the heart. He is plainspoken and down to Earth," added a third respondent, a 56-year-old female from Texas.
"Acceptable" Romney
Despite Cain's rise and Perry's fall over the past month and a half, Romney's standing in the Republican horse race hasn't changed—it was 23 percent in August, and it's unchanged at 23 percent now.
But that doesn't mean that Romney is unappealing to Republican voters. His favorable/unfavorable score is 51 percent to 16 percent, which is in the ballpark of Cain's.
Among Tea Party supporters, it's 55 percent to 20 percent, and among "very conservative" Republicans, it's 60 percent to 19 percent.
Hart says this shows that Romney is "acceptable" to GOP primary voters, even if he might not be their first choice. Hart sums up their attitude: "Can I live with him? Yes. Do I want him? Less so."
But according to the poll, the health-care reform Romney signed into law in Massachusetts is a bigger political problem for him than his Mormon faith.
Forty-three percent of Republican primary voters say they have a less favorable impression of the former governor when told that he opposes the federal health-care law requiring that nearly all Americans have or purchase health insurance—but that his Massachusetts law has similar requirements.
Only 12 percent of Republicans say that description gives them a more favorable impression of Romney, and 42 percent say it makes no difference.
By comparison, 66 percent of GOP primary voters say they feel comfortable with Romney's Mormon faith, versus just 13 percent who don't feel comfortable.
But among self-described evangelical Christians, who make up about a one-sixth of all respondents in the poll, a larger number, 25 percent say they don't feel comfortable with his Mormon faith.
Obama leads in head-to-heads
In hypothetical match-ups for the general election, President Barack Obama leads Romney by two points, 46 percent to 44 percent, which is virtually unchanged from August.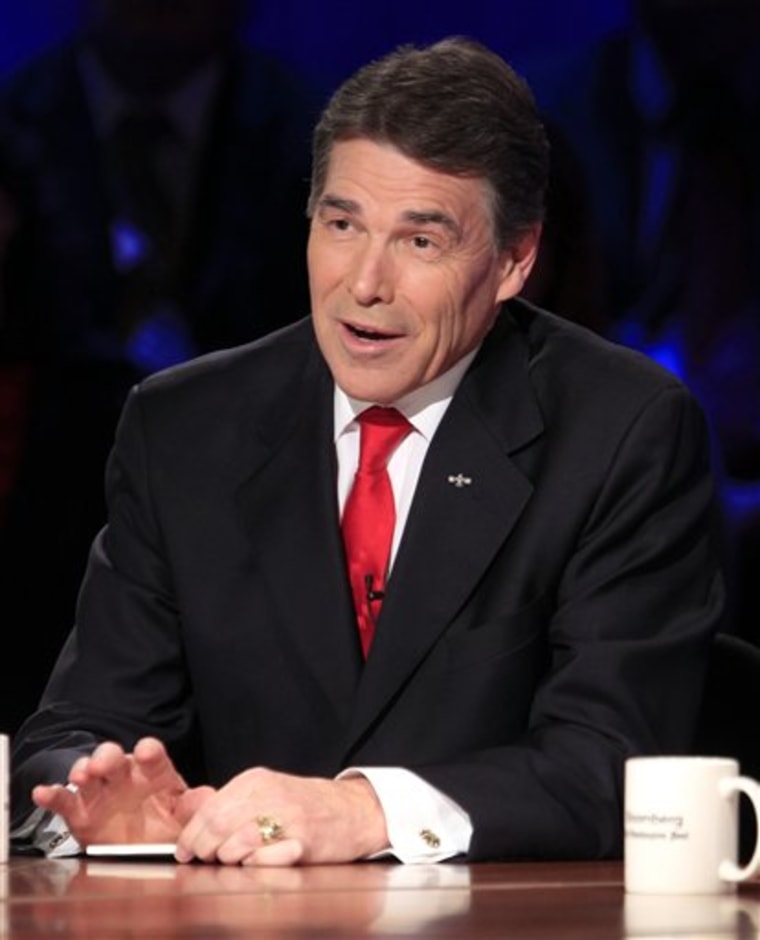 Against Cain, Obama enjoys an 11 point advantage, 49 percent to 38 percent. And against Perry, the president is up by 12 points, 51 percent to 39 percent.
When paired against a generic Republican, 44 percent say they would "probably" vote for Obama, while 42 percent would "probably" vote for the Republican candidate. That's a change from August, when a generic Republican led the incumbent president, 44 percent to 40 percent.
And 73 percent of Democrats and 78 percent of Democratic primary voters say they want their party to nominate Obama again as its 2012 presidential candidate. By comparison, in April 1995, 67 percent of Democrats said the same of Bill Clinton, who didn't face a primary challenger during his successful re-election bid.
"Difficult" numbers for the president
But Obama's political standing isn't markedly better since the end of the bruising battle over raising the debt ceiling. His job-approval rating remains unchanged 44 percent, and only 39 percent approve of his handling of the economy. (Yet 61 percent approve of his handling of the war against terrorism.)
What's more, only 17 percent of respondents believe the country is headed in the right direction; just 18 percent think the federal government is working well or "okay"; and only 21 percent feel the economy will improve over the next year.
"These continue to be a very difficult set of numbers for the president," said McInturff, the GOP pollster.
The NBC News/Wall Street Journal poll was conducted Oct. 6-10 of 1,000 adults (200 reached by cell phone), and it has an overall margin of error of plus-minus 3.1 percentage points. The margin of error for the 336 Republican primary voters surveyed in the poll is plus-minus 5.4 percentage points.
Mark Murray covers politics for NBC News.