Full name: Ayman Mohamed Rabi' Ayman al-Zawahri
Born: June 19, 1951
Known aliases: Abu Mohamed, Abu Fatima, Mohamed Ibrahim, Abu Abdullah, Abu al Mu'iz, The Doctor, The Teacher, Nur, Ustaz, Abu Mohamed Nur ed-Din, Abel Mu'iz
Nationality: Egyptian
Education: In 1974, he graduated from University of Cairo Faculty of Medicine, following that up in 1978 with a master's degree in surgery.
Travel: Far more well traveled than his former boss, Osama bin Laden, visiting North America, Europe, even Chechnya as part of the "jihad."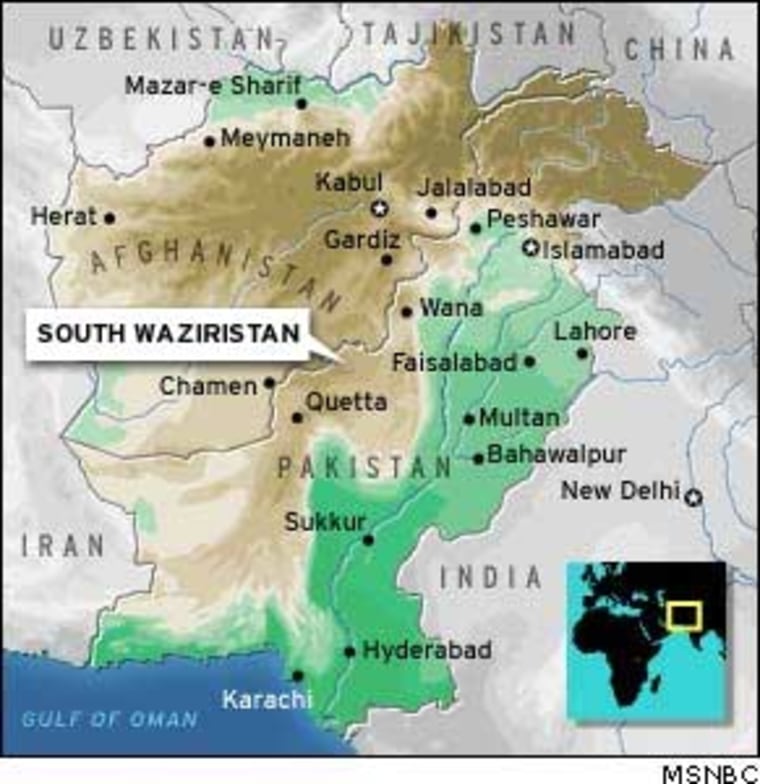 Health:  No major health problems other than possible wounds suffered during the Afghan war.  His eyeglasses are one of his most prominent features but he is not believed to have significant vision problems.
Family: A twin, his sister, Omnaya Hiba, is an oncologist and professor. Of his two brothers, Hussein, his youngest sibling, still lives in Egypt and is not involved in Islamist activities, while his older brother, Mohamed, joined Ayman in Afghanistan at the leadership level and is now missing. Both were trained as architects. Ayman's parents, Rabi'a al Zawahri and Umayma Azzam, were pillars of modern Egypt. His father was a pharmacology professor who died in 1995. His mother continues to live in Ayman's old apartment in the Maadi district of Cairo.
Like bin Laden's, his family was politically connected at the highest levels of its society.  His paternal grandfather, Sheikh al Ahmadi Al Zawahri, was the Imam of Al Azhar Mosque, one of the greatest positions of authority in Sunni Islam.  His other grandfather, Abd Al Wahab Azzam, was president of Cairo University and an ambassador to Pakistan, Saudi Arabia and Yemen.  His great-uncle was the first secretary general of the Arab League.
Wife Azza Ahmed Nuwair graduated from Cairo University with a degree in philosophy. They had four children. She and a son and daughter are believed to have been killed in allied bombing in December 2001 near Tora Bora, Afghanistan, according to Egyptian intelligence. Two other daughters are still alive. (Various reports say some or all of the children died.) Nuwair's family put a death notice in an Egyptian daily at the time. Egyptian intelligence confirms that after he was widowed, Zawahri later remarried two widows of a Jihad colleague who died in the allied bombing.
Followers: Thousands through the world, operating in 68 countries. Between 10,000 and 20,000 Muslims were trained in al-Qaida camps in Afghanistan. Thousands have been arrested or killed worldwide since Sept. 11, 2001. 
Modus operandi: Target surveillance for up to five years; planning for four to six months; use of different cells for planning and execution, the latter often referred to as "the muscle."
History with bin Laden: A year after he received his master's in surgery from Cairo University and only months after he was married, Zawahri joined Egyptian Islamic Jihad in 1979 and, like bin Laden, quickly moved to Afghanistan to aid in the fight against the Soviet Union. 
He first came to international attention in 1981 when he was charged as part of the plot to assassinate Egyptian President Anwar Sadat. He was sentenced to three years in prison for illegal possession of weapons and was tortured while in prison, according to fellow inmates. He was released in 1984 and went to Afghanistan, where the jihad against Soviet troops was at its height.
In 1986, he went to Pakistan, where he worked with the Red Crescent, treating wounded from the battles with Soviet troops. There he met bin Laden, who shortly thereafter formed al-Qaida, "the Military Base."
Back in Egypt in 1991, he published "The Bitter Harvest," a condemnation of the moderate Muslim Brotherhood and justification for jihad, then in 1992 joined bin Laden in Sudan, where both were under the protection of Hasan al Turabi, who like the two Islamists, is well educated and radical.
At the same time, Zawahri traveled to the United States and Europe to raise money for the EIJ, which he headed as of 1993.  Over the next two years, EIJ carried out two spectacular operations.  On June 26, 1995, EIJ operatives attempted to assassinate Egyptian President Hosni Mubarak in Ethiopia but failed, leaving two of their number dead. On Nov. 19, 1995, EIJ carried out another spectacular attack, this time succeeding. Two suicide bombers blew up the Egyptian Embassy in Islamabad, Pakistan, killing 16 as well as the two bombers.
Six months later, Zawahri was expelled from Sudan and with bin Laden and 400 others went to Afghanistan.  Over the next few years, Zawahri's role included traveling to raise money and to cement ties with other militant groups. In December 1996, he went to Chechnya to see about setting up a base but was arrested in Dagestan and sentenced in April 1997 to six months for illegal entry, after which he was released.  Bin Laden paid to bail him out.
Finally, in August 1998, Zawahri merged his Egyptian Islamic Jihad into bin Laden's al-Qaida, becoming bin Laden's deputy and chief Islamic ideologist.
This report was updated from when it was first published in 2004.