/ Source: Discovery Channel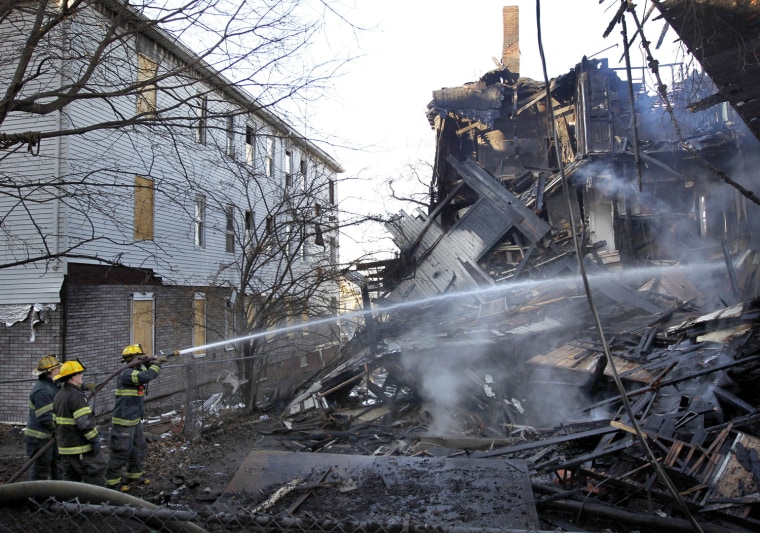 A recent blaze in Worcester, Mass., that killed a firefighter brought back memories of a deadly warehouse fire there 12 years ago that took six firefighters' lives. The responders got disoriented and trapped inside a cold smoke-filled storage building.
A promising new device aims to provide accurate navigation, even through the haze of smoke.
NEWS: Where is GPS Tracking Taking Us?
"The requirement from a first responder perspective is what we call situational awareness," said Carol Politi, chief executive officer of TRX Systems, the Maryland-based company that makes the device.
First responders usually communicate with a commander stationed outside via handheld radio, but thick smoke can make it extremely difficult for others to track the first responders' exact location, guide them to civilians or send help if they get lost. GPS needs clear views of at least three satellites to work accurately so it tends to fail indoors.
The TRX Tracking Unit has both tracking and mapping capabilities and contains a range of sensors similar to a Wii controller. It includes an accelerometer, gyroscope, compass, altimeter and ranging sensors. Data from those sensors is combined and any errant data such as a skewed compass reading is discarded.
As the device wearer moves through a building, the sensors determine the person's exact location and start to create a map of the space in real time. The device attains an initial GPS reading when the wearer is outside and then once the user is inside, a different group of signals come into play.
Sensor data can either be transmitted through a personal area network or Bluetooth to the firefighter's radio, where it is then sent to a commander's computer. The system can also use a standard cellular network to communicate the location data. A commander sees a map displaying all the firefighters wearing devices.
"Generally you'll know an outline of the building or, as someone moves through a building, we discover things," Politi said. "We're starting to create a map of that building so that we can deliver a more accurate navigation result." The device weighs about 8 ounces and is designed to function in firefighting conditions.
TRX Systems' sensor map technology has been in development for several years with support from the National Science Foundation. Currently the device and application are being used on a limited basis, Politi said. The retail price hasn't been finalized yet, but the company plans to make the technology widely available in the second half of 2012.
Beyond firefighting, the tracking and mapping system is being eyed for use by law enforcement officers, SWAT teams, and soldiers who need to navigate urban environments. The device is also being readied for defense and law enforcement scenarios.
Politi said that this type of interior navigation would also be useful for businesses and the public. She pictures it being an application for a smart device that helps users navigate to specific offices in a large building or a restaurant inside an airport, without the need to rely on Wi-Fi hotspots.
"The 'you are here' sign should get eradicated in a few years," Politi said.
Steve Edwards directs the Maryland Fire and Rescue Institute at the University of Maryland and is working on fine tuning the tracking device with TRX.
NEWS: GPS Shoes for Alzheimer's Patients?
"This issue of firefighters lost in building was a problem the first day I joined the fire department. Forty-two years later, it's still a problem," Edwards said. "This is the first technology I've seen that has the promise to help."
Matthew Leonard is a firefighter with the District of Columbia and volunteer deputy fire chief with the Hyattsville Volunteer Fire Department in Prince Georges County. Several years ago, he got disoriented inside a vacant building fire.
"It was probably the thickest, nastiest smoke I'd ever really been in," he said. "It was soupy brown."
The batteries in his radio were dead. Then he heard a throttle for a pump outside and figured out which way to exit, falling through the building front onto the sidewalk.
Recently Leonard used the newest version of the TRX Tracking Unit in a demonstration at the Maryland Fire and Rescue Institute. He compared it to the advent of the self-contained breathing apparatus. "You're always going to know exactly where all of the people are," he said. "That's really a huge step in fire service."
Leonard remembers the deadly 1999 Worcester fire. "A lot of them didn't even know what floor they were on," he said. "Having tracking on them, they would have been able to find those guys in the past instantaneously."