/ Source: msnbc.com staff and news service reports
Police say the New Jersey man wanted for questioning in the murder of his ex-wife has apparently committed suicide in an upstate New York motel and his two young daughters are safe.
New York State Police say they found Anthony Trapp dead on a bed in his room at the Bear Mountain Bridge Motel in Fort Montgomery about an hour after the girls came out of the room on their own around 7:30 a.m. Friday.
New York police wouldn't say how Trapp died, but New Jersey authorities say he apparently killed himself.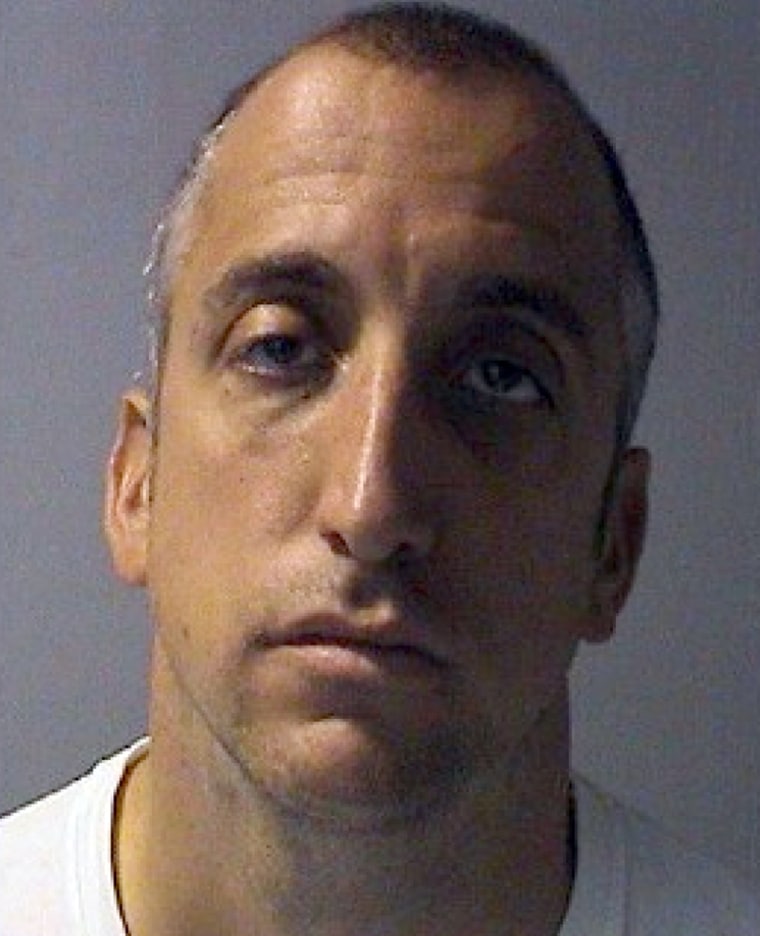 Trapp's ex-wife, Heather, 37 was found dead in his Old Bridge Township home Thursday.
NBC New York reported that relatives of the girls' mother were on their way to join the children at a nearby hospital.
Old Bridge Police Capt. Robert Weiss said the girls came out of the room unharmed, the station said.
Nieghbors descibed the couple as troubled. "They were definitely having their problems," neighbor Anthony Dalessio told the New Jersey Star-Ledger. "Nobody was better than she was. She would do anything for her children. Thank God the children are safe and now we have to grieve for one of our best friends. This is just awful."
"I didn't know them well but they were very nice," said Lisa Graziado, another neighbor. "They seemed like a very nice family."
The Associated Press, NBC New York and msnbc.com staff contributed to this report.