/ Source: The Associated Press
Detroit police fear that a killer may be targeting escorts after finding that three of four women found dead in car trunks within blocks of each other this month had placed sex-related ads on the same website.
Attorneys general for 45 states had raised concerns earlier this year about how the site, Backpage.com, polices ads for adult services.
Police Chief Ralph Godbee said authorities find the link "disconcerting." The deaths could be connected, Godbee said, though he has said police were "stopping short" of calling it the work of a serial killer.
"The link between the three females and this website specifically dealt with prearranged adult dating services," Godbee said Monday. "We are not passing judgment on any individual who is utilizing this website, yet we felt it was imperative to alert the public that deciding to meet unknown persons via the Internet can be extremely dangerous."
The latest victims were found Christmas morning, when Detroit firefighters discovered their badly burned bodies in the trunk of a car that had been set ablaze in a garage. They were identified as women ages 28 and 29, and police were awaiting a determination from the medical examiner's office on cause of death.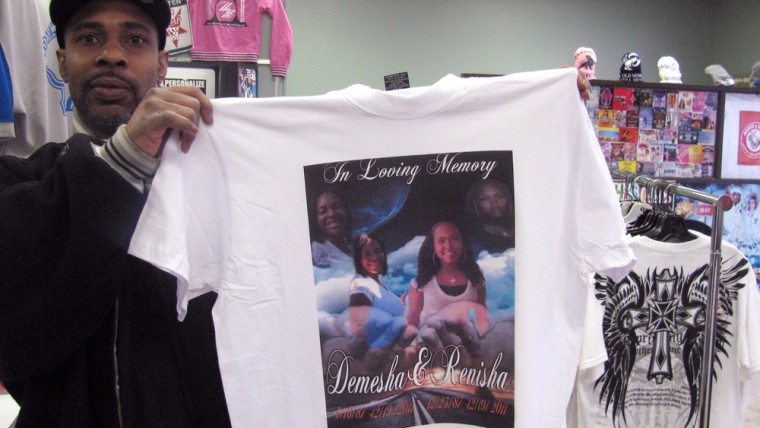 Meanwhile, the families of Demesha Hunt, 24, and Renisha Landers, 23, whose bodies were found Dec. 19 in the trunk of a car parked in the driveway of a vacant home on the city's east side, prepared for a joint funeral Thursday. The Detroit women had been reported missing by relatives.
The names of the latest victims hadn't been released Tuesday. Police also haven't said which three of the women had had promoted themselves as escorts on Backpage.com, which is used to buy and sell things but that also carries personal ads.
A Backpage.com lawyer didn't immediately respond to email and phone messages seeking comment.
The attorneys general of Michigan and Illinois were among those across the country who wrote Backpage.com on Aug. 31 demanding that it show it was not promoting illegal sexual activity. Attorneys general and others had raised similar concerns about Craigslist, which agreed to close its adult services section last year.
Email and phone requests for comment were left Tuesday for attorneys general in Michigan and Illinois.
Detroit police said Tuesday they had no new developments in the investigation to report, and Sgt. Eren Stephens reiterated Godbee's warning about those who use dating or adult online services.
On Tuesday, printing business Can You Picture This in Detroit made T-shirts in memory of Hunt and Landers. Money from the sale of the shirts was to go to their families, said owner Clayton Carter.
Near signs promoting printing for business cards, banners and Christmas cards for the just-passed holiday, three adult-sized shirts in memory of Hunt and Landers sat on a counter along with an infant's shirt showing Hunt and her young daughter, their photos in a heart with red roses.
"It's disturbing to have this kind of stuff going on in our city," Carter said.