/ Source: msnbc.com news services
More people in China are living in cities than in the countryside for the first time in the nation's history, a government agency said Tuesday.
Urban dwellers accounted for 51.27 percent of China's 1.34 billion people at the end of last year, according to the National Bureau of Statistics. That was an increase of 1.32 percentage points over 2010.
The total figure includes 252.78 million migrant workers, although it wasn't clear how those were classified.
China requires all citizens to be registered as either urban or rural, but the distinction has blurred as residency restrictions are loosened to keep up with migration trends.
Some Chinese regions have urged rural Chinese to move to cities in return for giving up their claim on farmland, but the offer has not been widely embraced.
Globally, about 51 percent of the world's 7 billion population live in cities, the United Nations says.
In contrast, 30 percent of residents in India, the world's second-most populous nation after China, live in cities while 82 percent of Americans are urbanites.
Rapid urbanization in China over the past three decades has underpinned its stellar economic performance as hundreds of millions of people leave rural homes for towns and cities in search of better-paying jobs.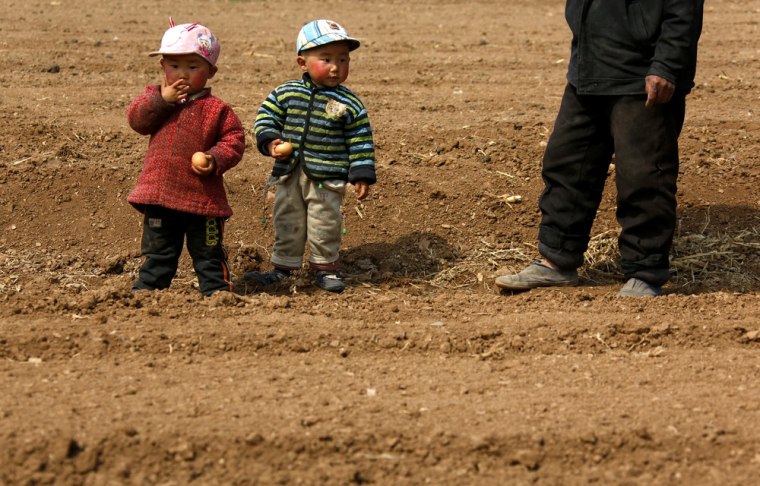 In 2011 alone, China's rural population fell 14.6 million, data showed.
But the rate of urbanization is slowing and dragging on labor supply, even though the massive shift of people from rural areas into cities is far from over and will keep driving China's economy in years to come.
A rapidly aging Chinese population adds further strains. The number of Chinese over 65 is nearly the size of Japan's entire population at 122.9 million.
Ma Jiantang, the head of the statistics agency, said falling labor supply was key in underpinning Beijing's target for 7 percent economic growth between 2011 and 2015.
Analysts agree China's labor supply is dwindling, but there is debate about whether the country is near or crossing the Lewis turning point, a theory that wages in a developing nation start surging once there is a shortage in surplus rural labor.
Rich people's salaries unknown
Average Chinese salaries are already rising, albeit from low levels.
Per capita urban disposable income rose 14 percent to 21,810 yuan ($3,500) in 2011 from a year ago, while per capita rural income was 6,977 yuan.
Analysts say average salaries understate China's income gap, but that is hard to verify as China does not publish a nation-wide Gini Coefficient, a widely-used measure for wealth divides.
A click-through history of modern relations between the United States and China.
Ma said Beijing could not compile the coefficient because "we can't obtain the true income data of China's high-income urban residents."
The Gini index for rural China stood at 0.4 at the end of 2011, suggesting a middle-of-the-road income divide. On the Gini index, 1 is the most severe and 0 indicates equal distribution of wealth.
China's economy grew 9.2 percent last year, slowing from its 10.4 percent expansion in 2010.