/ Source: The Associated Press
Pakistan on Monday gave tribesmen two weeks to expel foreign terrorists from their regions in northwest Pakistan, the focus of a recent hunt for al-Qaida suspects.
Hundreds of Taliban and al-Qaida suspects are believed hiding in the regions, counting on local tribes' sympathy for their cause.
The deadline was an indication the government might launch an all-out military operation in parts of Waziristan, where Pakistan and U.S. security forces looked for Taliban and al-Qaida remnants. No large-scale operations have been conducted in North Waziristan.
Pakistani troops fought fierce battles last month with al-Qaida suspects in a large-scale operation in South Waziristan villages.
Gov. Iftikhar Hussain Shah, responsible for administration of the tribal areas, met with elders representing the Mahsud, Utmanzai and Ahmedzai tribes, which dominate the South and North Waziristan regions on the Afghan border. He set the April 20 deadline.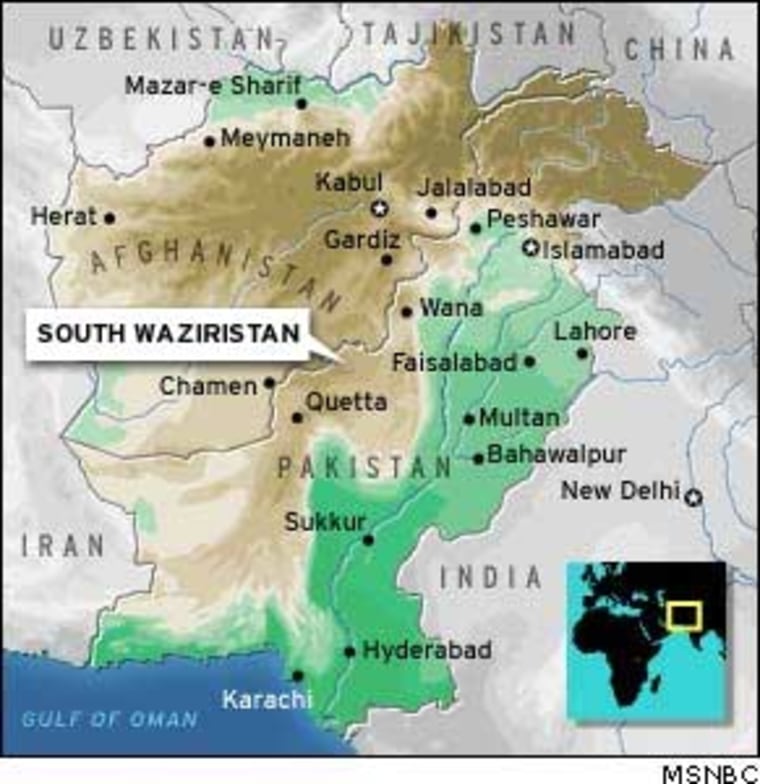 "If the tribal elders do not fulfill their responsibilities, then force can be used and operations can be launched," said Brig. Mahmood Shah, chief of security for the tribal regions.
The elders promised their support.
"We will cooperate with the government," said Malik Ba Khan, an elder from the Ahmedzai tribe. "We will try to achieve these objectives through negotiations."
In last month's fight with al-Qaida suspects in Waziristan, at least 63 foreign and local militants were killed, along with four dozen Pakistani troops and officials, and about a dozen civilians.
At least 163 suspects were captured, but hundreds more escaped. Uzbek militant leader Tahir Yuldash was believed to be among those who escaped the military net, although officials say they think he was injured.