At least 19 foreigners, including 13 children, were killed in a fire that ripped through an upscale shopping mall in Qatar on Monday, the country's interior ministry said.
Four of the dead children were Spanish, diplomatic sources in Madrid said.
In was not immediately clear what caused the blaze at the Villagio Mall in Doha's west end and Qatar's interior ministry said an investigation was under way.
"There don't seem to have been any fire alarms or sprinklers at the mall," a relative of a 2-year-old child who died in the fire told Reuters, speaking by phone from Qatar's Hamad hospital.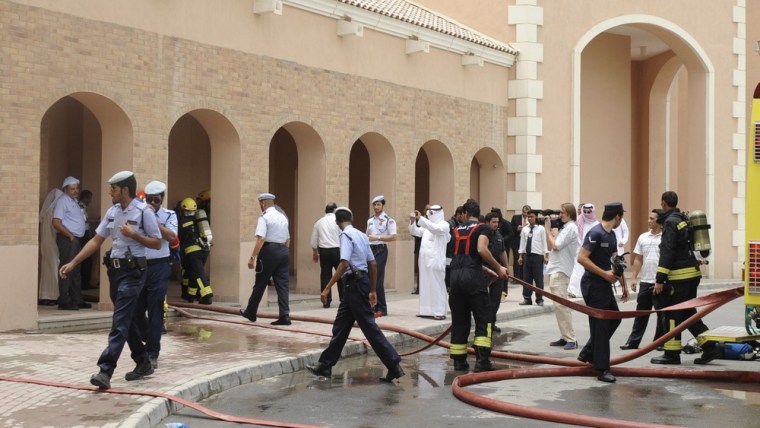 Smoke was seen billowing from the mall, which was evacuated. Ambulances and police vehicles blocked entry to the complex.
A ministry official told journalists none of the dead were Qataris. Four of the dead adults were teachers and the other two were civil defense personnel, the official said. Seventeen people were also wounded, including four children, the official added.
Many expatriates live in Qatar, a gas and oil-rich Gulf Arab state with one of the highest standards of living in the world.
The Villagio Mall, which opened in 2006, is an Italianate-themed shopping complex with a hotel, theme park and canal plied by gondolas.