/ Source: Arthur Frommer's Budget Travel
Finding a reasonable room near Maine's waterways is challenging; finding one with more than motel-quality character is nearly impossible. But such gems do exist, although some are only open in the summer. Here are our favorites, south to north.
Paths lace the landscaped grounds of St. Anthony's Monastery, in Kennebunk, meandering through woodlands, gardens, and outdoor chapels along the town's river. Visitors to its Franciscan Guest House, founded by monks who fled war-torn Lithuania in 1947, enjoy away-from-it-all serenity, yet are within walking distance of bustling Dock Square and the beach. Rooms, all with private baths, are spread out among five buildings, including Tudor-style homes and a former dorm, and share use of the saltwater pool. Although there's no daily maid service, fresh towels are provided.
Family-run since 1932, Maine Idyll Motor Court is actually three miles west of the coast, but it's also three miles north of Freeport (and L.L. Bean's mother ship). That location, and its low prices, make it a good base. These tidy one-to-three-bedroom, white-clapboard cabins have pine interiors accented by a hint of wood smoke, and many have fireplaces and kitchenettes. They're holdovers from the days when such colonies dotted America's highways.
Originally built as a lifesaving station in 1883, the beachfront Popham Beach Bed and Breakfast, at the mouth of the Kennebunk River in Phippsburg, later housed the Coast Guard until it was decommissioned in 1971. A bit pricier than its competition, it's worth the splurge to fall asleep to the rhythmic lapping of waves, wake up with a walk on the six-mile-long sands, or climb the inn's tower for views to the Seguin Island beacon.
Start the day with a dip at the waterfront Mill Pond Inn, a restored 1780 colonial in sleepy Damariscotta Mills. The village, which also fronts the 14-mile-long Damariscotta Lake, is a good base for towns such as Boothbay Harbor, Rockland, and Camden, or the galleries and antiques shops of the adjacent Pemaquid Peninsula. Innkeeper Bobby Whear is licensed with the state as a professional guide and offers fishing trips and scenic tours in his restored lapstrake boat.
Damariscotta sits at the pen-insula's northern end, but Pemaquid Point Lighthouse, depicted on the Maine quarter and in countless cal-endars, anchors the southern tip. Although it lacks a view, the Hotel Pemaquid is less than 200 yards away (close enough that the foghorn can lose its romantic appeal). Antiques fill the lobby and small guest rooms in the Victorian main hotel, and they accent the more spacious rentals in the adjacent cottages and motel. Pemaquid Beach, Fort William Henry, and lobster shacks (where a feast of a one-pound lobster and a bag of steamers starts at $12) are nearby.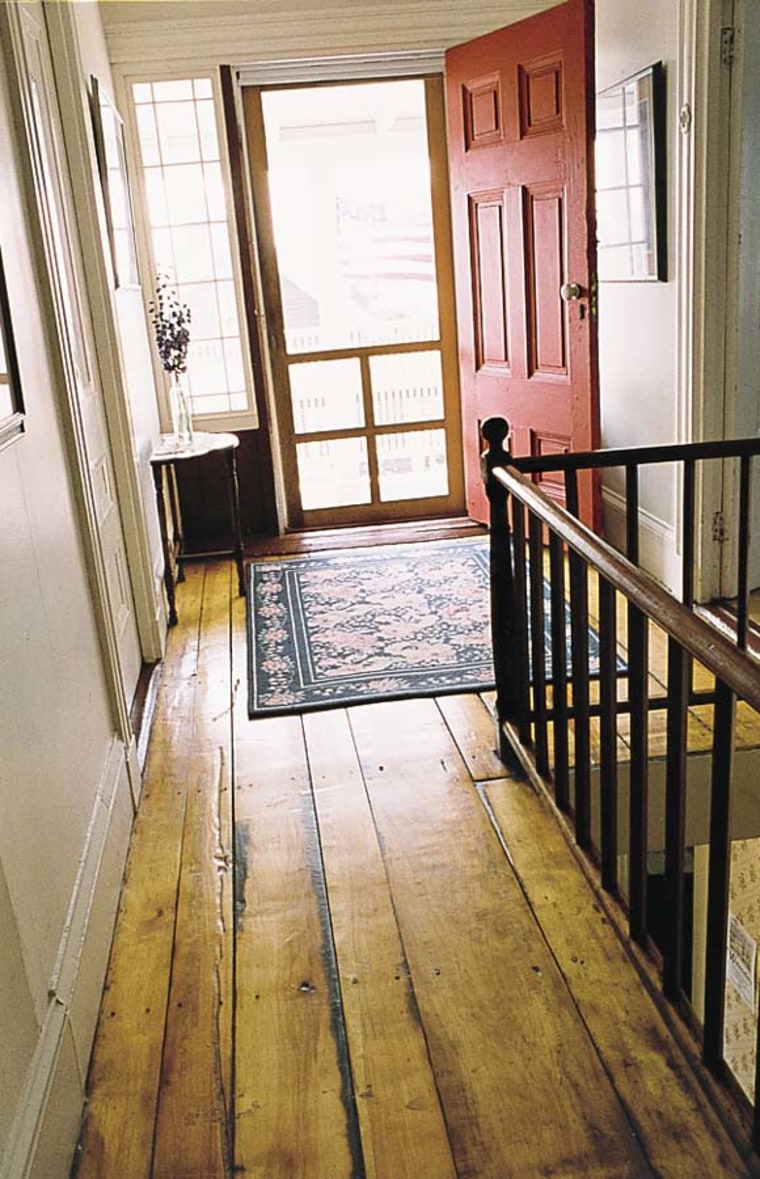 With its white-iron bedsteads, vintage dressers, and gauzy curtains, the Ocean House, in tiny Port Clyde, evokes the essence of a Maine summer hotel. Most rooms have views of the picturesque harbor. Stroll to the early mail boat for Monhegan Island and take a day trip or, with a little more effort, walk over to the Marshall Point Lighthouse.
The huge deck of the Inn on the Harbor, in Stonington, juts over the sea, providing a perfect spot to watch lobstermen, the Isle au Haut mail boat, and occasional windjammers. Rooms, some with fireplaces or private decks, are spread among four Victorian buildings that retain facades as unadorned as Stonington itself. Spring for a harbor-facing room; those on the street can be noisy.
The jaw-dropping vista down Somes Sound, the only fjord on America's east coast, is the calling card of The Moorings Inn, in yacht-packed Southwest Harbor. This pretty village on the quiet side of Mount Desert Island is about 20 minutes southwest of Bar Harbor and the start of Acadia National Park's famed Park Loop. Inn rooms are comfortably cluttered with antiques; motel rooms have decks; and the cottages, which cost $10 to $45 more, have fireplaces, kitch-ens, and the most privacy.
Oceanside Meadows Inn, in Prospect Harbor, includes a former sea captain's home and sits on 200 acres of beach, woods, and marsh. From late June until late September the enthusiastic innkeepers also book concerts (classical to jazz) and environmental lectures in a renovated barn. Their elegant breakfast emphasizes organic ingredients, many from the inn's gardens. Acadia National Park is nearby, as is a passenger ferry to Bar Harbor.
Well north of the beaten path in rural Maine is the 110-acre riverfront Pleasant Bay Bed and Breakfast and Llama Keep, in Addison. Light-filled rooms flow from one into another at the Cape-style inn. From your window, you can watch the river ebb and flow with the tide. The owners raise llamas and red deer—so you might help feed the herds or even stroll the two miles of paths by Pleasant Bay with only a llama for company.
Maine hotels
Lodging
Franciscan Guest House 28 Beach Ave., Kennebunk, 207/967-4865, from $80

Maine Idyll Motor Court 1411 U.S. Route 1, Freeport, 207/865-4201,

Popham Beach Bed and Breakfast 4 Riverview Ave., Popham Beach, Phipps-burg, 207/389-2409,

Mill Pond Inn 50 Main St., Damariscotta Mills, 207/563-8014,

Hotel Pemaquid 3098 Bristol Rd., New Harbor, 207/677-2312,

Ocean House Rte. 131, Port Clyde, 800/269-6691,

Inn on the Harbor Main St., Stonington, 800/942-2420,

The Moorings Inn Southwest Harbor, Mount Desert Island, 800/596-5523,

Oceanside Meadows Inn Rte. 195, Prospect Harbor, 207/963-5557,

Pleasant Bay Bed and Breakfast 386 West Side Rd., Addison, 207/483-4490, www.pleasantbay.com, from $50