/ Source: The Associated Press
The U.S. Justice Department on Thursday sued two polygamous towns along the Utah-Arizona border, claiming religious discrimination against non-sect members.
The federal civil rights lawsuit was filed against the towns of Hildale, Utah, and Colorado City, Ariz., where most residents are members of the Fundamentalist Church of Jesus Christ of Latter Day Saints, run by the group's jailed leader Warren Jeffs.
Jeffs is serving a life sentence in Texas after convictions on child sex and bigamy charges, but he is said to still maintain control of the communities.
The lawsuit claims the two towns, the Colorado City/Hildale Marshal's Office and utility entities have and continue to violate the federal Fair Housing Act, depriving non-sect members of their constitutional rights.
The suit states that includes residents who were never FLDS members, those who left on their own and those who have been excommunicated from the sect.
It claims the defendants "have acted in concert with FLDS leadership to deny non-FLDS individuals housing, police protection, and access to public space and services."
"The Marshal's Office has inappropriately used its state-granted law enforcement authority to enforce the edicts of the FLDS, to the detriment of non-FLDS members," according to the lawsuit filed in federal court in Arizona.
"There's nothing to support the allegation that non-FLDS members are treated differently," attorney Blake Hamilton told The Associated on Thursday. Hamilton represents Hildale and the Marshal's Office.
He said Justice Department lawyers threatened a lawsuit in December when they met with Hamilton and another attorney representing Colorado City.
"DOJ asked us to dismantle a community," Hamilton said.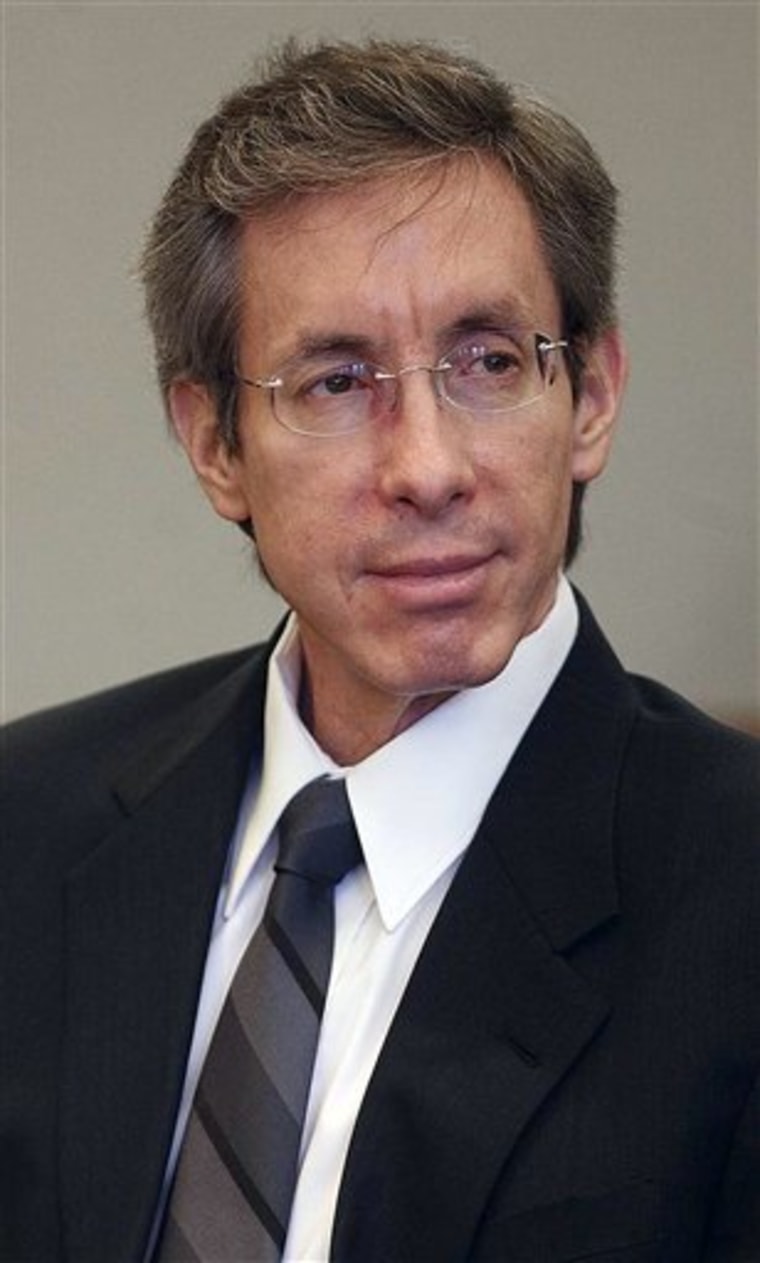 Telephone messages left at the Marshal's Office and on voicemail for Colorado City officials weren't returned Thursday.
According to the lawsuit, in one case of law enforcement misconduct, officers in the towns rounded up and shot all dogs on orders from Jeffs. It states officers regularly allow sect members to victimize non-members by destroying their crops, vandalizing property and trespassing.
Federal officials also say the officers have made traffic stops and arrests without cause, keep underage brides from running away and have not allowed children of non-FLDS members to use a public playground.
The lawsuit accuses city departments of refusing to provide electricity or water service to non-members. Hamilton said the towns ran out of water for new users, but the federal lawsuit insists "there is no water shortage."
The lawsuit seeks unspecified damages for victims, fines levied against the towns, and court orders prohibiting officials from harassing non-FLDS members.
The complaint will bring the rule of law to the towns, Utah Attorney General Mark Shurtleff said in a statement.
"We have offered our full cooperation and collaboration with the Department of Justice to aggressively investigate and address these complaints," Shurtleff said.
Arizona Attorney General Tom Horne also lauded the action.
"Finding a solution to the illegal activities that have been occurring in Colorado City for decades has been one of my highest priorities," Horne said in a statement. "I remain committed to stopping the illegal conduct perpetrated by the FLDS church on non-church members."
The federal lawsuit comes after Legislatures in Utah and Arizona failed this year to pass bills aimed at abolishing the Marshal's Office that monitors both communities.
The Arizona bill was being pushed by Horne, who said Colorado City officers who are FLDS members flout the law and instead pay allegiance first to Jeffs.
A similar bill failed in the Utah Legislature.
The FLDS practices polygamy, a legacy of early Mormon church teachings that held plural marriage brought exaltation in heaven.
However, the mainstream Church of Jesus Christ of Latter-day Saints abandoned the practice in 1890 as a condition of Utah's statehood and ex-communicates members who engage in the practice.
Jeffs is serving a life sentence in Texas after being found guilty last year of sexually assaulting two of his two dozen underage brides.
His swift conviction came after prosecutors revealed to jurors a trove of evidence collected in an April 2008 raid of the FLDS Yearning for Zion Ranch, which Jeffs had ordered his followers to build and banished men when they didn't work fast enough.
The raid led to a chaotic roundup of 400 children living at the secretive ranch in what became one of the largest custody cases in U.S. history. All of the children were eventually returned but 11 men — including Jeffs and other high-ranking FLDS lieutenants — were arrested on charges of sexual assault or bigamy and later convicted.
AP reporter Felicia Fonseca contributed to this report from Flagstaff, Ariz.; Paul Weber contributed from San Antonio, Texas.