/ Source: NBC, msnbc.com and news services
Pat Tillman, who gave up the glamorous life of a professional football star to join the Army Rangers, was remembered as a role model of courage and patriotism Friday after military officials said he had been killed in action in Afghanistan.
"Pat Tillman was an inspiration on and off the football field, as with all who have made the ultimate sacrifice in the war on terror. His family is in the thoughts and prayers of President and Mrs. Bush," Taylor Gross, a spokesman for the White House, said in a statement.
Sen. John McCain, R-Ariz., the author of a recent book about courage, said he was "heartbroken" and raised the prospect that "the tragic loss of this extraordinary young man" could be a "heavy blow to our nation's morale, as it is surely a grievous injury to his loved ones."
Tillman, 27, was a member of the 2nd Battalion, 75th Ranger Regiment, based at Fort Lewis, Wash. The battalion was involved in Operation Mountain Storm in southeastern Afghanistan, part of the U.S. campaign against fighters of the al-Qaida terror network and the former Taliban government along the Afghanistan-Pakistan border, military officials told NBC News.
U.S. military spokesman Lt. Col. Matthew Beevers said Saturday that Tillman was killed Thursday night in a firefight at about 7 p.m. on a road near Sperah, about 25 miles southwest of a U.S. base at Khost.
After coming under fire, Tillman's patrol got out of their vehicles and gave chase, moving toward the spot of the ambush. Beevers said the fighting was "sustained" and lasted 15-20 minutes.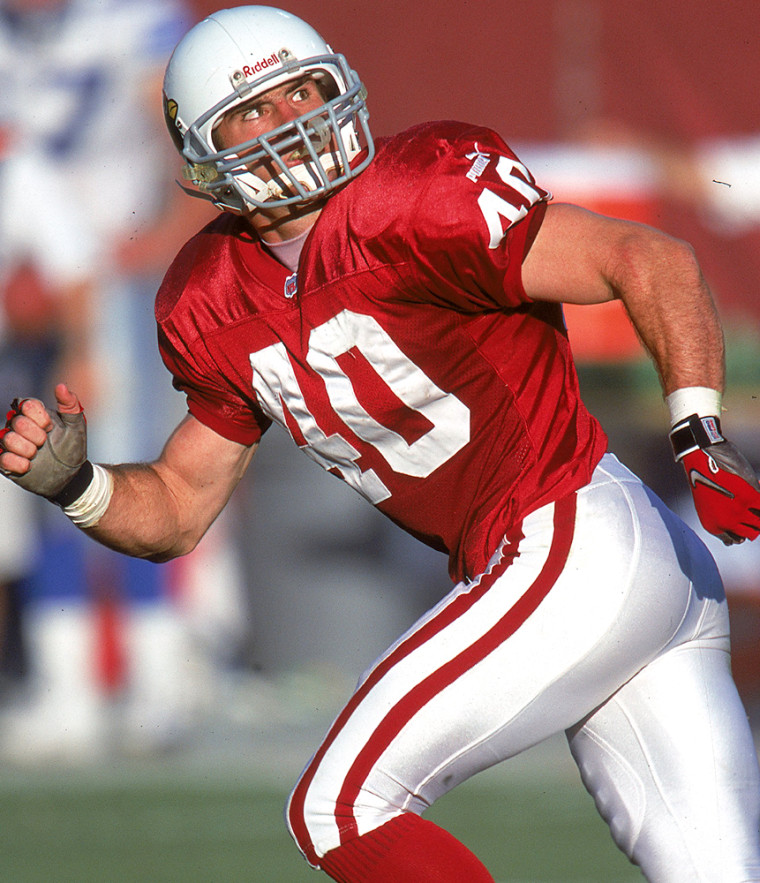 Beevers said Tillman was killed by enemy fire, but he had no information about what type of weapons were involved in the assault, or whether he died instantly.
An Afghan militiaman fighting alongside Tillman also was killed, and two other U.S. soldiers were wounded.
A local Afghan commander, Gen. Khial Bas, told The Associated Press that nine enemy fighters were killed in the confrontation.
Bas said six other enemy fighters were believed to have escaped. Beevers said he had no information about any enemy fighters killed.
Overall, 110 U.S. soldiers have died, 39 of them in combat, during Operation Enduring Freedom, which began in Afghanistan in late 2001.
Spokesmen at the Defense Department and the Army would not comment Friday, in keeping with a policy that no U.S. casualties of war be identified for at least 24 hours. But Tillman's death was confirmed by the House Armed Services Committee, whose members were notified by the Defense Department, The Arizona Republic reported on its Web site.
'Pat knew his purpose in life'
Tillman turned down a three-year, $3.6 million contract with the Arizona Cardinals of the National Football League to enlist in the Army in May 2002 in the wake of the Sept. 11, 2001, terrorist attacks, which killed about 3,000 people in New York, Washington and Pennsylvania.
"My great grandfather was at Pearl Harbor, and a lot of my family has ... gone and fought in wars, and I really haven't done a damn thing as far as laying myself on the line like that," Tillman told NBC News in an interview the day after the attacks.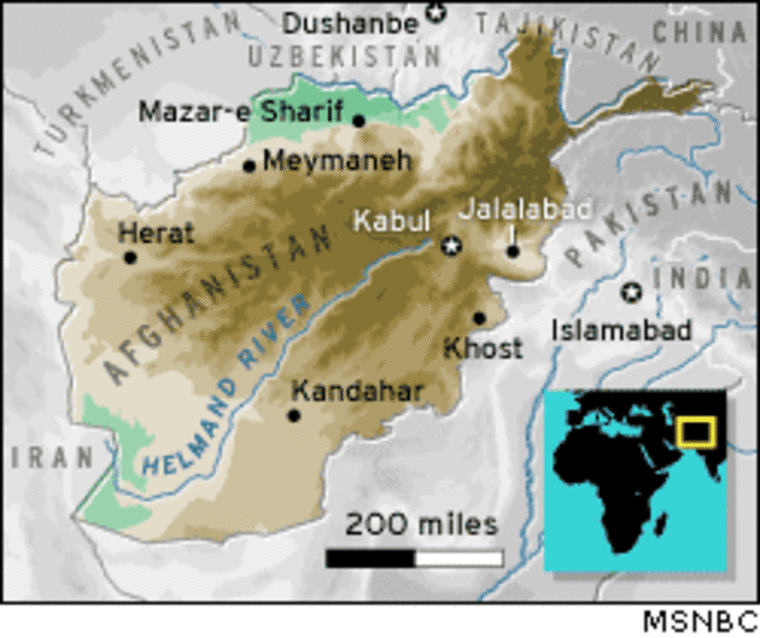 Tillman had played four seasons with the Cardinals, winning league-wide respect as a smart and hard-hitting, if somewhat small and slow, defensive safety before he enlisted with his younger brother Kevin.
Pat and Kevin Tillman — who also is a highly regarded athlete, having once been a minor league baseball prospect in the Cleveland Indians' organization — denied requests for media coverage of their basic training and ultimate deployments. Army officials said at the time that they wanted no special treatment or attention but wanted to be considered soldiers doing their duty.
The brothers both successfully completed training for the Rangers, the Army's elite infantry regiment. Pat Tillman was first deployed to Iraq in March 2003; it was not immediately clear when he was sent to Afghanistan, where he served in the same unit with his brother.
"Pat knew his purpose in life," said Dave McGinnis, Tillman's former coach with the Cardinals. "He proudly walked away from a career in football to a greater calling."
McGinnis said he felt both overwhelming sorrow and tremendous pride in Tillman, who he said "represented all that was good in sports."
Tillman's agent, Frank Bauer, once called him a deep and clear thinker who never valued material things. In 2001, his client turned down a $9 million, five-year offer sheet from the Super Bowl champions, the St. Louis Rams, out of loyalty to the Cardinals, and by joining the Army, he passed on millions of dollars more from the team.
"He is a hero," said Michael Bidwill, vice president of the Cardinals. "He was a brave man. There are very few people who have the courage to do what he did, the courage to walk away from a professional sports career and make the ultimate sacrifice."
The Republic reported that prominent Arizonans were calling on the Cardinals to name the team's new stadium, which is under construction in Glendale, near Phoenix, in Tillman's honor.
Intelligence, toughness
Tillman, who at 5 feet 11 inches tall and 200 pounds was considered undersized for his position, nevertheless distinguished himself by his intelligence and appetite for rugged play.
As a linebacker at Arizona State University, he was the Pacific 10 Conference's defensive player of the year in 1997. He graduated summa cum laude in 3½ academic years, earning a degree in marketing. Flags were being flown at half-staff at the college Friday.
Tillman set a Cardinals record with 224 tackles in 2000 and warmed up for last year's training camp by competing in a 70.2-mile triathlon in June.
"You don't find guys that have that combination of being as bright and as tough as him," Phil Snow, who coached Tillman as Arizona State's defensive coordinator, said in 2002. "This guy could go live in a foxhole for a year by himself with no food."
The Tillman brothers last year shared the Arthur Ashe Courage award at the 11th annual ESPY Awards, a television program that aired on the ESPN cable sports network.
Denver quarterback Jake Plummer was a teammate of Tillman for seven years, three at Arizona State and four with the Cardinals.
"We lost a unique individual that touched the lives of many with his love for life, his toughness, his intellect," Plummer said in a statement released by the Broncos. "Pat Tillman lived life to the fullest and will be remembered forever in my heart and mind."
The Cardinals said they will retire Tillman's No. 40 and name the plaza surrounding the new stadium under construction in suburban Glendale the "Pat Tillman Freedom Plaza."
Arizona State will retire Tillman's No. 42 jersey during a Nov. 13 game and place his name on the honor ring at Sun Devil Stadium. The university and the Cardinals also are collaborating on a scholarship fund in Tillman's name.