It's almost time to start picking up back-to-school gear, and for a surprising number of students, that means iPad accessories. After all, the device is used not just in homes for games and browsing, but in school for interactive lessons, screen sharing and testing. The first thing it needs is a case to protect it — so why not get one that's functional, too?
But not every student has the same requirements for their tablet-based schooling. Here are a few case options that differ depending on what sort of activities the students be doing alongside their iPads.

Younger kids (and nostalgic adults) may value a three-ring solution, and Griffin is happy to provide. The $25 Binder Insert Case should be handy for kids who may otherwise lose the expensive device. Being restricted to the binder also means it's unlikely to be commandeered for "SpongeBob" episodes.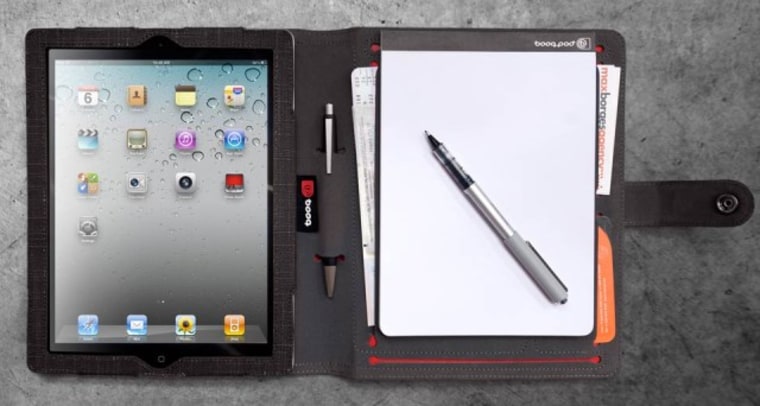 The Booqpad case ($60) comes in a number of muted colors that may not be to a high-schooler's taste, but the built-in notepad and pen mount mean one less notebook they have to carry around with them. Jotting down key dates and names to memorize is easy, and the notebook is removable and can be reversed for left-handed users. Paper refills are a little expensive, so find a notepad brand that fits and buy a dozen.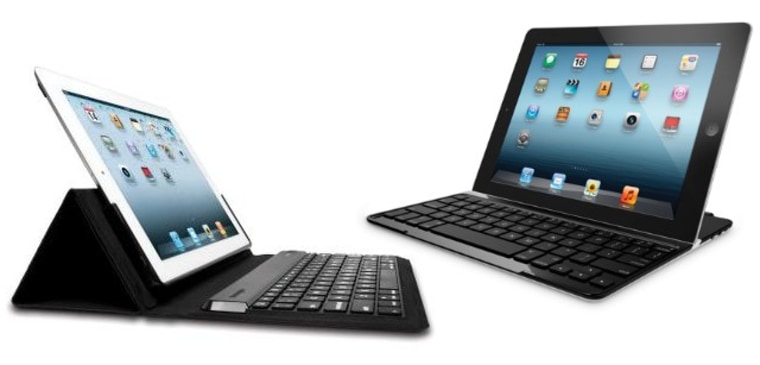 In college it may be worthwhile not to have to carry both an iPad and a laptop. And since you can't break the screen off the laptop, why not add a keyboard to your iPad? The wireless keyboard cases out there have come a long way and are fairly comfortable to type on, making the iPad a far more versatile gadget.
Logitech has a thin, rigid keyboard cover (right) that goes right over the screen when not in use, but doesn't protect the back. Kensington's (left) is adjustable and provides more protection, but it's definitely a little bulkier. But they cost $100, so it's just a matter of taste.