/ Source: The Associated Press
It's the end of the line for the oldest automotive brand name in the United States.
The last Oldsmobile rolled off the line Thursday morning at the Lansing Car Assembly plant, which has produced the venerable vehicles for nearly a century.
The car, an Alero that will have signatures of plant employees inside the hood, will be displayed at the R.E. Olds Transportation Museum in Lansing for about four months, said Rebecca Harris, a spokeswoman for General Motors Corp.
"It really has been fun. We've had great products," said Doug Stott, a production manager for Oldsmobile who has owned more than 30 Oldsmobiles himself. "Phasing it out was sad. At the same time, it's like a graduation."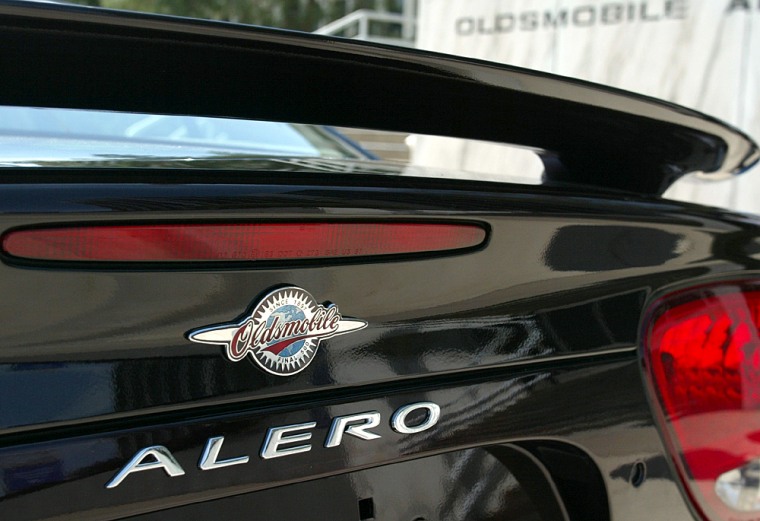 Oldsmobile pioneered chrome-plated trim and gave drivers the Eighty Eight series, the front-wheel-drive Toronado and the Cutlass, while inspiring songs like "In My Merry Oldsmobile" and "Rocket 88." It was named for Ransom E. Olds, who started the Olds Motor Vehicle Co. in Lansing in 1897.
The company became part of GM in 1908, and soon assumed its place as the middle-class, middle-age cars in the conglomerate's lineup — more expensive than Chevrolet and Pontiac, just a step below Buick and Cadillac.
In the mid-1980s, however, buyers began moving from midsize cars that Oldsmobile was known for to minivans and sport utility vehicles. Imports and "transplants," cars from import automakers built in the United States, took larger shares of the midsize market.
The nameplate developed a stodgy reputation, which the company tried to shed with an ad campaign saying the make was "not your father's Oldsmobile."
The gambit fell short, and GM announced in December 2000 it would end production of the struggling line with the 2004 model year. The Alero is the only model remaining in the brand's once-diverse lineup.
Of the 35.2 million Oldsmobiles ever made, more than 14 million were built in Lansing, and for more than a century, Oldsmobile meant steady jobs and decent paychecks in the state's capital city.
The GM workers who have made Oldsmobiles over the years will still build Pontiacs, Cadillacs and Chevrolets, including the Cadillac CTS luxury sedan and the retro SSR roadster.
Oldsmobile is the oldest U.S. automotive brand name, behind only the Daimler name worldwide.
Oldsmobile's presence in Lansing has been fading since GM reorganized in the mid-1980s, and decreased even more when its main office was moved to Detroit in 1998.
But affection and nostalgia linger, and Oldsmobile pride is as much a part of Lansing as the Capitol dome that rises within sight of the former Oldsmobile headquarters. Sons and daughters followed their parents and grandparents into the plants.
"It's truly a situation where there's an Oldsmobile family," said GM spokeswoman Kim Carpenter.