/ Source: The Associated Press
The University of Colorado Hospital says no one at its switchboard talked to the movie theater shooting suspect in the minutes before the attack, but a caller did hang up without saying anything around that time.
One of James Holmes' lawyers said at a court hearing Thursday that Holmes reached out to psychiatrist Lynne Fenton by calling the hospital switchboard, which can reach doctors after business hours.
Attorney Tamara Brady says Holmes made the call nine minutes before opening fire at an Aurora theater, killing 12 people and injuring 58. She provided no evidence to back that claim.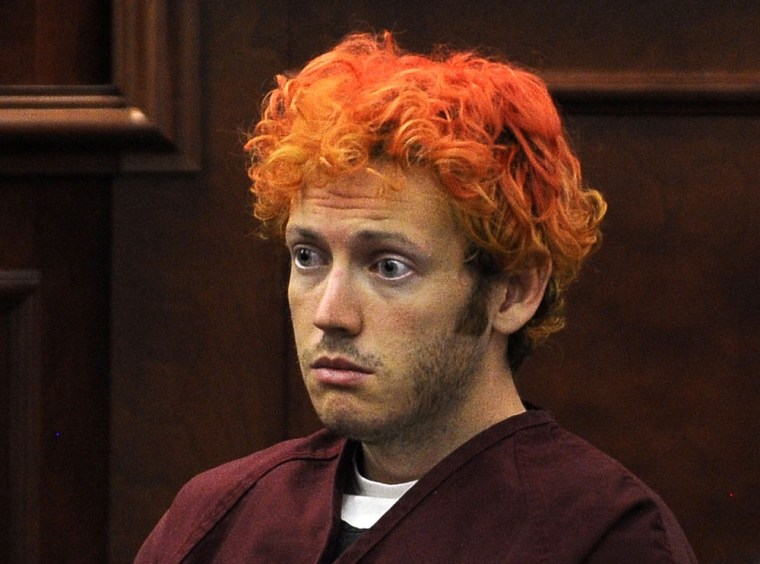 Hospital marketing director Brad Fixler says that the switchboard did receive a seven-second call at 12:31 a.m. on July 20. But he says the caller hung up without saying anything.
The Denver Post first reported the story.
More coverage of the Aurora theater shootings on NBCNews.com
The detail came out during a hearing about Holmes' relationship with Dr. Lynne Fenton, a psychiatrist, to whom he mailed a package containing a notebook that reportedly contained violent descriptions of an attack.
Holmes patient status with Fenton could make a difference on whether the prosecution could use the package in court proceedings.