/ Source: The Associated Press
Sony Corp. showed off a new portable video game device Tuesday that promises very high-quality graphics, a challenge to market leader Nintendo Co.
Nintendo's GameBoy Advance has essentially cornered the handheld market since its debut in 2001. The company has faced down other portable-game rivals without ceding much of its base — but it has never gone against a competitor as formidable as Sony, which makes the video game industry's top console, the PlayStation 2.
Sony's new PlayStation Portable — nicknamed PSP — will play games on a thin optical disc about the diameter of a 50-cent piece. Sony is trying to recruit movie and music companies to adopt the format so PSP owners can use the devices for other forms of entertainment.
The PSP device itself is about the size of a VHS tape, with most of its face taken up by its display screen.
The system also will feature a port for connection to the PlayStation 2 console or the Internet, and will have the capability for wireless connections to other players, according to Kaz Hirai, head of Sony Computer Entertainment America Inc.
"PlayStation Portable will allow consumers to enjoy 3-D gaming similar to the experience delivered on PlayStation 2," Hirai said, showcasing clips from various PSP games that appeared to back up his claim.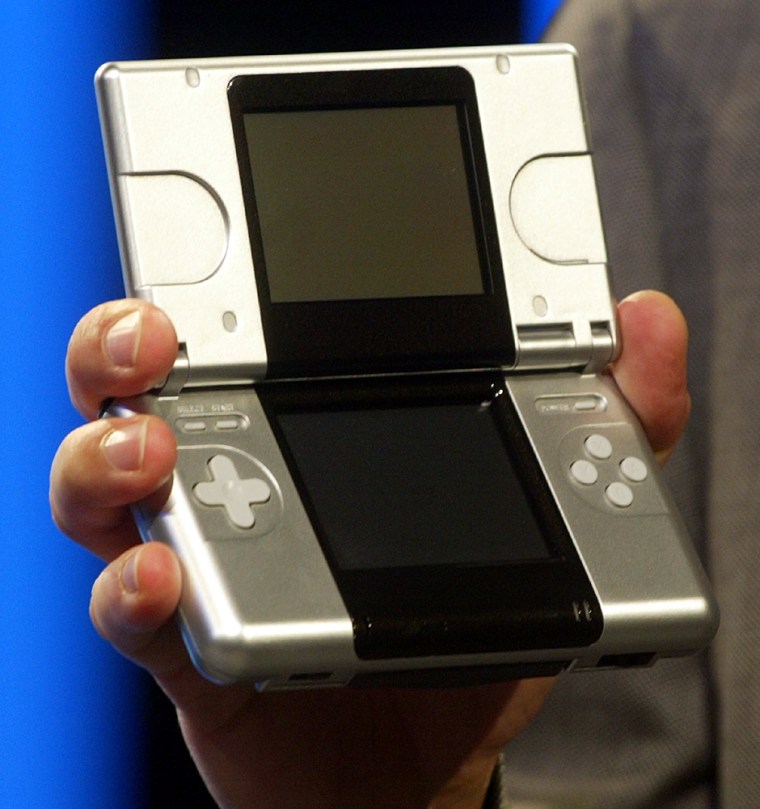 Meanwhile, Nintendo Co. pulled back the curtain on its own new weapon in the handheld war — the Nintendo DS, which stands for "dual screen" and features two miniature color monitors.
Players can view action simultaneously from two perspectives, avoiding disruptions in play. A soccer game, for instance, could offer the entire field on one screen and an individual player's view in another.
No price was announced for Sony's PSP. It will be available in Japan by the end of 2004, with plans to release it in the United States and Europe in spring 2005. Among the promised game titles for the PSP are "NFL Street" and "NBA Street" and the racing game "Need For Speed: Underground."
The announcements came on the eve of the annual Electronic Entertainment Expo, where game companies are showcasing hundreds of new products.