/ Source: Arthur Frommer's Budget Travel
This summer London is getting a new tourist attraction; after seven years of discussion, hand wringing and some disagreements over design, the Princess Diana Memorial Fountain will be officially opening in Hyde Park in the early part of July (the date is still to be confirmed). It's being described as a "moat without a castle" and has a 260 feet by 150 feet oval stone ring splashing two streams of water, one smooth and slow, one choppy and fast, converging in a pool. Designed by American architect Kathryn Gustafson, it's said the pool part is a perfect place for kids to jump around in on a hot sunny day.
Best of all, its free, which is great in a city known to be pricey. Though the pound is at a twenty year high against the dollar, the city is filled with free (or highly affordable) attractions and cheap restaurants. It's still possible to enjoy the British capital without the pound burning a hole in your pocket.
The most important purchase to make when arriving in London is Time Out magazine (£2.35). This weekly mag is the bible for Londoners listing everything happening across the British capital. Inside there's information on theatre openings, restaurant reviews and museum exhibitions. Time Out also lists information on London Walks (), offering tourists and locals alike a unique way of exploring some of London's eclectic and diverse neighborhoods. There is a huge selection of walks to choose from including an Old Bloomsbury literary stroll, a Jack the Ripper walk and various neighborhood pub "crawls"—each for only a fiver!
London boasts some of the best museums in the world and luckily many of them are free (for those that are not, be sure to check out the London Pass (www.londonpass.com) which is worth over £400 in entrance fees but will only cost you £12 a day). Cultural freeloaders should be sure to check out: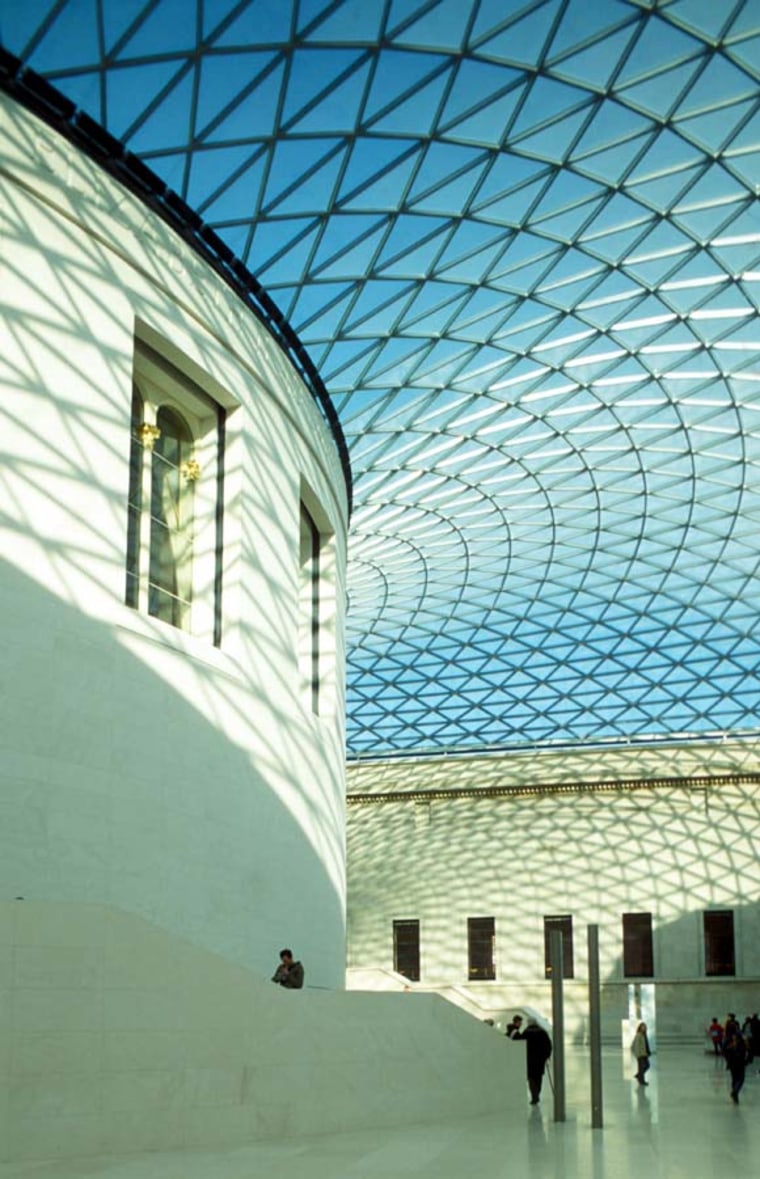 Meeting the monarchy
If you are coming to London for pomp and circumstance, then summer is your best bet! The Queen's official celebration of her birthday is June 12 (but her birthday is really in April—hmmm) and a wonderful military parade is held each year in her honor. Situate yourself along the Mall for an unforgettable experience, where you may catch a glimpse of Queen Elizabeth and her rather dysfunctional family.
If you miss that, you still have a chance to hear some wonderful music and see the spectacle of the Changing of the Guard that takes place daily in the summer at 11:30 am outside Buckingham Palace.
It will take a bit more planning but at the Tower of London you can witness the Ceremony of the Keys that has taken place every evening since the 1300s. At 9:30pm the outer gates of this former barracks and prison are locked by the Yeoman Warders (beefeaters) and the keys given to Governor of the Tower. For free tickets, you must write at least two months in advance to The Ceremony of the Keys, Queen's House, HM Tower of London, EC3N 4AB. After the ceremony, you may be lucky enough to be invited for a pint in the Yeoman's private pub!
All the Town's a Stage
You can't come to London and not experience some of the world's most dazzling, riveting and creative theatre. Though prices can be upwards of £40 ($72) a ticket in the stalls, tickets that are not sold on the day of the show are made available at the Half Price Ticket Booth in Leicester Square where tickets are...half price. Tickets for more long running shows like "Phantom of the Opera" or "Blood Brothers" can be easy to come by but even hot musicals like "Jerry Springer-The Opera" and "Mamma Mia" may release some tickets on the day. Before you "queue up," check out officiallondontheatre.co.uk/tkts to see what the availability is for the day. Tickets are released by the theaters first thing in the morning, so early birds really do get the best seats when it comes to the tickets booth.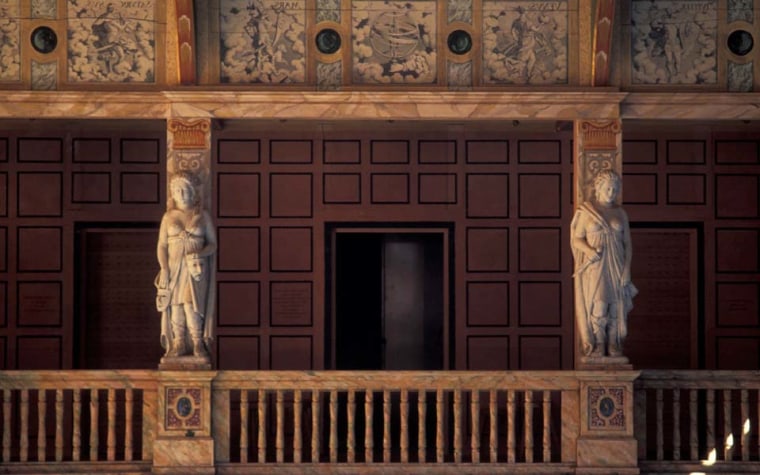 If you're into Shakespeare than you cannot miss the Globe Theatre, a recreation of the playhouse where Will's plays debuted. One of the most authentic (and cheapest) ways to attend is as a "groundling", positioned right at the foot of the stage. For £5 ($9) you can get an interesting perspective of "Romeo and Juliet", "Much Ado About Nothing" or "Measure by Measure"—the only drawback is you have to stand the whole time. For £13 ($24), you can get a bench, which after a long day of sightseeing may be just the answer. (shakespeares-globe.org).
The world's biggest classical music festival (aka The Proms) is held every summer from July 'til September in several locations in London including the Royal Albert Hall and the Victoria and Albert Museum. There are sometimes up to 1,400 standing tickets sold on the day of the concert for £4. (bbc.co.uk/proms)
Eating on the cheap
London, long mocked for having a horrid culinary tradition, has seen a renaissance, thanks in part to the city's diverse ethnic cultures. If you are into Indian "curry" (which now is the number one British "takeaway," beating out fish and chips), then you must head over to Brick Lane in the East End of the city. One part of the street has funky clubs and bars and the other half has several dozen curry restaurants that are all good (and pretty much the same). The most fun aspect of heading to Brick Lane is that waiters will stand outside, trying to convince you to dine at their establishments. Often they offer a free bottle of wine and a 20 per cent discount as encouragement; a good meal can be as cheap as £10 ($18).
Chinatown, located in London's West End, is another cheap and cheery way to enjoy diverse dining. There are plenty of places to choose from and with it de rigueur to have menus outside, you can choose which place sounds best without feeling obligated to go in. An average meal, with wine, will come to about £15 ($27) here.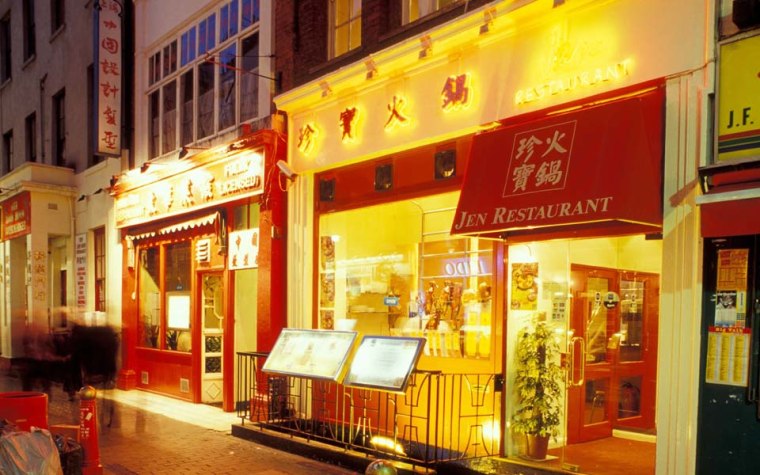 If you think half the fun of eating is exploring, then check out Borough and Portobello markets. Borough, located south of the River Thames, is sensory overload with stands selling wonderful selections of nuts, chocolates, fish and gourmet cheeses. Try the ostrich burger when you're there—yum and only about £3 ($5.40). Portobello Market in trendy Notting Hill is great stroll—not only do they have a wide selection of veggies, fruits, fish and candy sellers, but there is a wonderful antiques markets on Saturdays where you can burn off calories as you wander around.
And of course, how can you talk of food in the British capital without mentioning pubs. Almost all pubs serve some kind of pub lunch and there are usually daily specials. But the quality can differ from one pub to the next. Ye Olde Chesire Cheese on Fleet Street, the Lamb and the Flag near Covent Garden and the Red Lion in Mayfair all offer good fun and great atmosphere. A cheap lunch may only cost you about £5 ($9). Cheers!