The sound of 90 pounds of finely tuned cucumbers, leeks, potatoes, radishes, peppers and other vegetables entertained a German audience at a weekend concert by the Viennese Vegetable Orchestra.
The nine-piece orchestra plays a range of original compositions on instruments constructed from vegetables -- including a flute made from a carrot, a saxophone carved out of a cucumber and a pumpkin converted into a double bass.
"I would never have thought you could get sound out of a cucumber," a young woman at the concert said. Others commented on the raw vegetable aroma accompanying the melodies.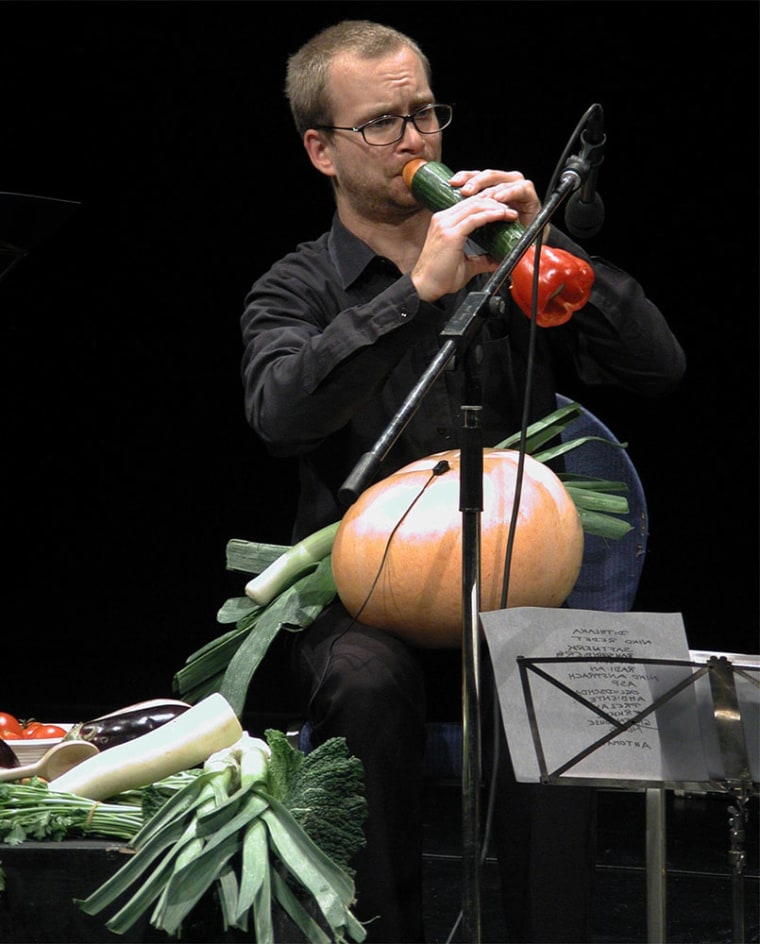 The Austrian ensemble, three women and six men, said their instruments are freshly sliced and put together only an hour before each performance to enhance the sound. Size, texture and water content are vital to achieving the correct sound.
"Ordinary vegetables work better together than organic vegetables," said Matthias Meinharter, who plays a violin fashioned from leeks.
The musicians must also work against the clock. To protect their instruments from drying out during the performance, they place damp cloths around the vegetables when they're not in use.
At the end of the performance, the instruments were turned into soup.