Among the countless tales of improbable survival and valor during World War II, Sgt. Joseph Beyrle's story still seems beyond belief: Beyrle was the only WWII soldier to fight for both the Americans and the Soviets.
Sixty years ago this week, Beyrle, then a 20-year-old from Muskegon, Mich., parachuted into Normandy the night before D-Day.

On a covert operation to prepare for the land invasion the next day, Beyrle, one of the 101st Airborne Division's "Screaming Eagles" in the 506th Parachute Infantry, had already made two jumps behind German lines to deliver gold to the French Resistance.
But three days after putting his parachute down on a church in St. Come-du-Mont, Beyrle found himself face-to-face with a machine gun nest full of German paratroopers. He was captured, but not before managing to sabotage a power station and other Nazi equipment.
Beyrle was declared missing by the War Department. A short time later, his status was changed to killed in action, after his ID tags were found on a body in Normandy — probably appropriated by a Nazi spy. Back home in Muskegon, his parents held a memorial service for their son.
"I think I survived, because there is a man up there looking after me," Beyrle says today.
In the Nazi gulags
Beyrle was moved through seven prisoner camps, eventually ending up in Nazi-occupied Poland. The Gestapo recognized him as more than an average soldier. Beyrle's belligerence brought on more torture.
"[The Gestapo were] very sadistic," Beyrle said. "You've never lived until you've been interrogated by the Gestapo. They'd put us on a stool and knock us off when we fell asleep. They hung me up backwards and pulled my arms out of the sockets. I was semi-conscious most of the time."
When the Red Cross visited the camp later in the summer, Beyrle was able to get word home — and to the War Department — that he was alive. "Dear Mom and Pops," he wrote in a postcard. "I am fine and a POW in Germany."
But the young paratrooper wasn't prepared to wait out the war as a POW. Beyrle tried twice to escape. On one attempt, guards he bribed with cigarettes turned him in.
"He had plenty of courage, and sometimes I call it foolhardiness," said Thomas Taylor, who wrote a book about Beyrle's exploits. "The rest of his fellow prisoners ... told him 'Joe, don't keep trying to escape. For one thing, you're bringing a lot of hardship down on us, because when you escape, we get locked down, we go on half-rations. So, just for our sake, please don't try another escape.' But that's not Joe. He does what his convictions tell him to, and damn the consequences."
In January 1945, Beyrle's third escape succeeded, but two fellow prisoners were killed in the attempt.
"They cut the dogs loose and I ... went down the stream. The dogs stopped, I think, when they hit the two bodies. They quit barking anyway," Beyrle said.
'American comrade'
Heading east toward the sound of battle, Beyrle met his objective — allied Soviet troops fighting toward Berlin. He raised his arms above his head and emerged from a farmhouse to the surprise of a resting tank battalion.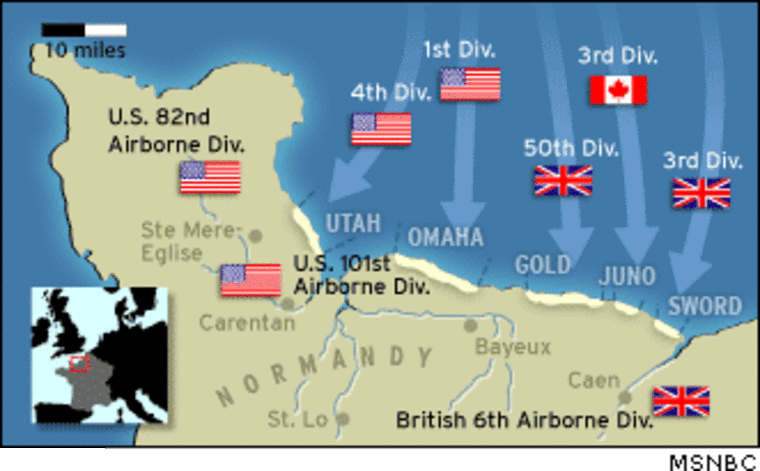 "Americanski tovarish," he said, using the two words of Russian he knew: American comrade. "I said I want to go with them to Berlin to defeat Hitler."
Beyrle convinced a skeptical tank commander to give him a gun and let him fight on with the Soviets. About three weeks later, he was blown off a tank.

While recovering from his wounds in a Soviet field hospital, Beyrle got a visit from Marshal Georgi Zhukov. Impressed with Beyrle's story, the legendary Soviet commander gave the young American soldier with no documents or ID a laisser-passer to travel to Moscow — to turn himself in to the U.S. embassy.
In Moscow, Beyrle found the War Department's slow-churning bureaucracy still had him listed as dead. His "dog tags," taken from him during interrogation in Normandy, were found on a body during the war. The reply from Washington — treat Beyrle with suspicion, as a possible Nazi assassin.
"I said that can't be Joe Beyrle! I'm Joe Beyrle," Beyrle told an embassy official in March 1945. After fingerprints confirmed his identity, Beyrle was sent back to the United States. His homecoming in Muskegon was a month later.
Spry and 80
These days, Beyrle, spry and 80, is a hero for both Americans and Russians.
Biographer Taylor says Beyrle's "aura" wins over everyone around him. "He's impressive, and he bears himself with great dignity and poise."

Last month, at the 59th anniversary of the Soviet Union's victory in Europe, Beyrle was feted at a gala concert for Russian veterans in Moscow. Mikhail Kalashnikov, the 79-year-old inventor, gave him an honorary assault rifle that bears Kalashnikov's name.
And on Red Square, where President Vladimir Putin addressed Russian troops, Beyrle was the lone American in a crowd of Russia's WWII heroes.
At a time when more than a thousand WWII veterans are dying every day, Beyrle, both his lapels laden with American, Soviet and Russian medals, says he has rarely paused to think about the end.
"I believe very thoroughly that there's somebody up there looking after you, and it wasn't my time to go. I'm going to live to be 90, and then I'm going to take it year by year."