/ Source: The Associated Press
Terri Vaccher was driving along a California freeway in 1997 when a truck jackknifed in front of her. As her sport utility vehicle plowed into the truck, the expectant mother saw a white light and thought her life was over.
It turned out that light was an air bag deploying. One of Vaccher's legs was crushed from the impact, but her son was born healthy the day after the accident.
"I completely attribute my life and my son's life to the air bag and to the seat belt," said Vaccher, 38, a property manager from Fullerton, Calif.
Vaccher is one of the 15,000 people the government estimates have been saved by air bags since then-Transportation Secretary Elizabeth Dole signed an order on July 11, 1984, requiring all vehicles to have driver's side air bags or automatic seat belts by 1989 and passenger-side bags soon after.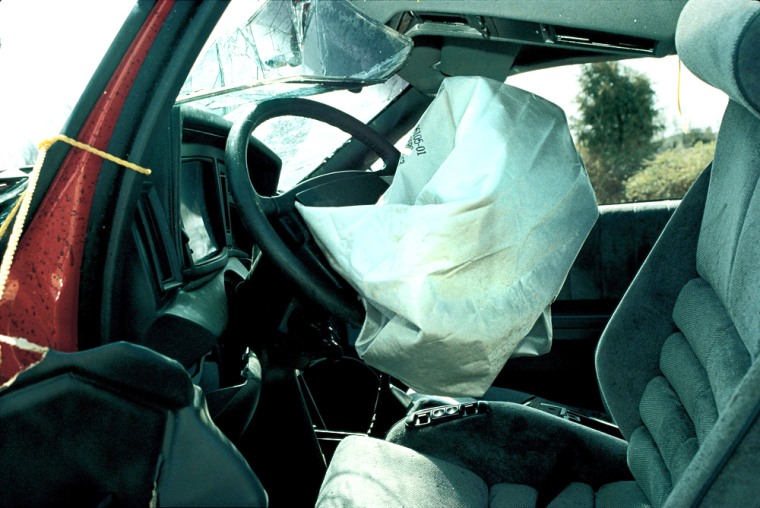 To get the rule, which was opposed by the auto industry because it would add cost to vehicles, Dole promised it would be rescinded if states that accounted for two-thirds of the population passed laws requiring seat belt use.
Dole, now a Republican senator from North Carolina, said tying seat belt use to air bags made sense in an era when the national seat belt use rate was just 13 percent, compared with 79 percent today.
"It was my goal to achieve fundamental progress in both air bags and safety belts and I am pleased that that is what has happened," Dole said.
Fierce debate
The rule followed fierce debate between air bag advocates and the auto industry, which objected to the cost and warned that because the devices deployed with such force — many at well over 100 mph — they could harm people, particularly children. The warning was prophetic: 242 deaths — many of them children or small women — are blamed on air bags.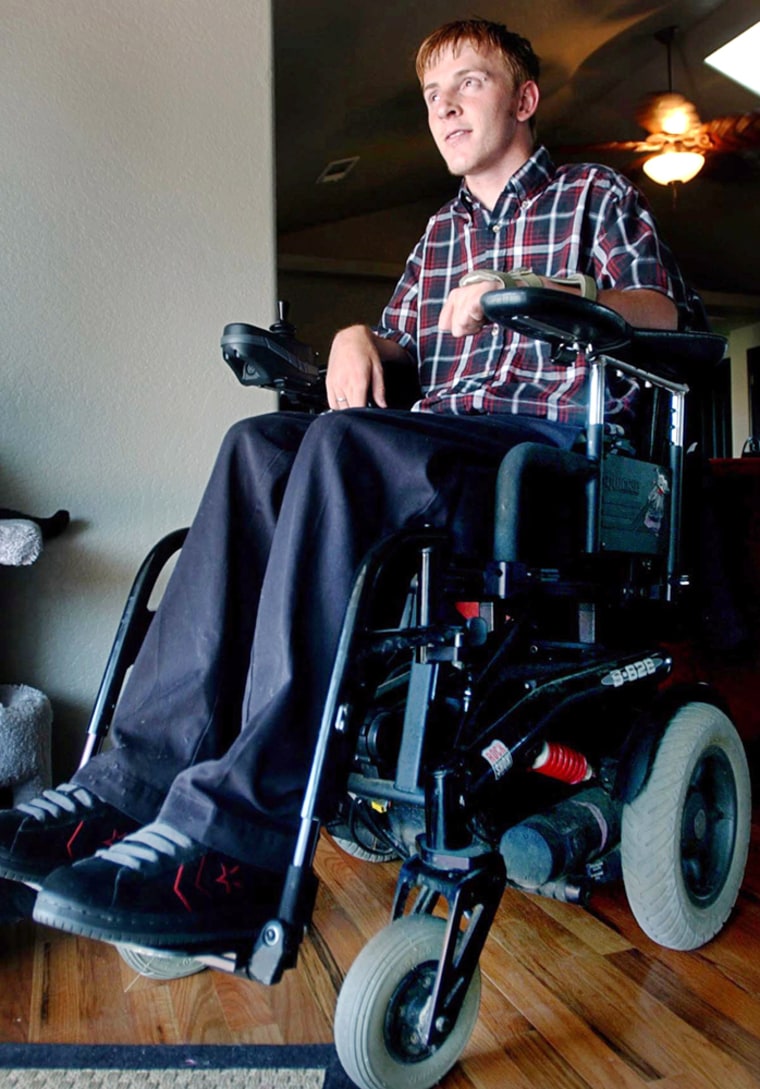 Deaths peaked in 1997, when 53 people — including 31 children — were killed.
Dr. Jeffrey Runge, who heads the National Highway Traffic Safety Administration, said those deaths are one reason NHTSA is slowly phasing in a regulation requiring side air bags by 2009.
"The last thing we want to do is repeat what happened in the mid-1990s," Runge said. He believes the side air bags will save 1,000 lives per year. Automakers say they will add $200 to $500 to the cost of a vehicle.
Joan Claybrook, who developed the air bag rule as NHTSA's administrator in 1977, still stings from criticism that the rule was to blame for the deaths since it required bags to deploy with enough force to protect unbelted, adult male dummies in a 30-mph crash. She said poorly designed air bags were the problem.
"They didn't have to kill people. The companies have total responsibility for that," said Claybrook, who is now president of the consumer group Public Citizen.
Brian O'Neill, an air bag advocate and president of the Insurance Institute for Highway Safety, said researchers were hampered because there were no child or female crash test dummies that might have shown the dangers of air bags to smaller passengers.
Many air bag lawsuits
Automakers paid out millions to settle air bag lawsuits and began installing less forceful devices in 1997. That action, combined with increased seat belt use and placement of infants in back seats, led to a rapid reduction in deaths. In 2003, NHTSA confirmed six deaths.
By 2006, every new vehicle will have sensors to make sure air bags inflate lightly or not at all if the occupant is too small.
Such a sensor might have saved the life of 7-year-old Alison Sanders, killed by an air bag during an accident in 1995. Her father, Maryland attorney Robert Sanders, helped pass the rules that required the sensors and air bag warning labels on visors.
Despite his personal tragedy, Sanders said he would never ride in a vehicle without an air bag.
"Unlike some parents who lost children and had the visceral reaction that all air bags are bad and the mandate should be rescinded, I looked more carefully at the issue," Sanders said. "I came to the conclusion that the concept of air bags was a good one."