/ Source: Santa Maria Times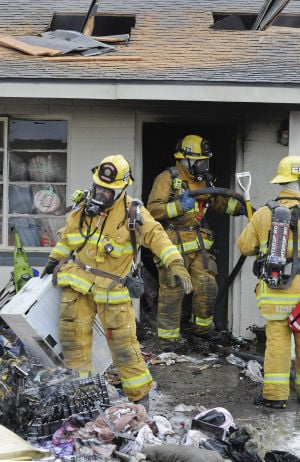 At least two people were displaced and one person was injured after a fire erupted inside of a retirement center unit in northwest Santa Maria on Friday morning.
Fire crews responded to the fire around 9:30 a.m. at Laz E Daze Retirement Center in the 1300 block of North Broadway.
When crews arrived, they discovered heavy smoke coming from a unit located in the rear of the building.
Crews were able to quickly knock down the fire.
"What we have is a single-room, content fire with a little bit of extension up into the attic, said Santa Maria Fire Department Battalion Chief Rick Bertram.
Smoke also damaged an adjoining unit, Bertram said.
A woman who lives in the unit suffered second-degree burns to one of her hands. The woman was transported to Marian Regional Medical Center where she also was treated for smoke inhalation.
Fire officials notified the Red Cross officials, who will help provide shelter for the residents displaced as a result of the fire.
The cause of the fire is under investigation.