/ Source: Santa Maria Times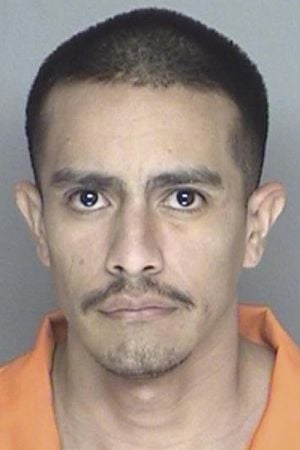 Superior Court Judge Rick Brown denied a motion to move the high-profile Anthony Ibarra murder case out of Santa Maria, and rejected three other defense motions Friday afternoon at Santa Barbara County Juvenile Court.
Defense attorney Addison Steele, who is representing Anthony Jesus Solis, filed the change of venue motion in December arguing that local media coverage would adversely affect his client's ability to receive a fair trial.
Solis, Ramon David Maldonado, David Murillo Maldonado Jr., Santos Manuel Saucedo, Reyes Gonzales Jr., Jason Castillo, Ramon Maldonado Jr., Verenisa Aviles and Robert Sosa have all been charged with murder in the March 18 torture and stabbing death of Ibarra, 28, of Santa Maria. Ibarra's body was found March 19 in a U-Haul truck parked on a residential street in Orcutt.
During court proceedings it was alleged that Sosa and Castillo are members of the Surenos gang who are said to have ties to the Mexican Mafia. Maldonado Jr. was said to be an "associate" of the Sureno gang.
The defendants appeared engaged in the proceedings and all were dressed in orange or blue jail jumpsuits, complete with wrist and ankle chains.
Periodically throughout the proceeding, father and son, Maldonado and Maldonado Jr., made eye contact with one another, sometimes smiling, nodding or winking at each other. Approximately 25 family and friends of the defendants attended the hearing and court security was tight with 11 law enforcement officers present inside the courtroom and several more posted in the halls and outside on the grounds.
Brown told the nine defendants and their attorneys that he believed the press coverage of the case "seemed to be factual," saying, "I did not find the stories to be inflammatory."
"I found the coverage was not unfair, not slanted," he said.
The judge told the defense that at the time of the murder none of the defendants were known, nor was the victim, and he believed that Santa Barbara County, as the 18th most populous in California, would be able to offer the nine a fair trial.
Prosecutor Ann Bramsen, who opposed the change of venue and argued against the three motions filed by attorneys for Sosa, Castillo and Maldonado Jr., was pleased with the judges decision.
"I thought the judge made the right rulings," Bramsen said.
The nine are scheduled to appear at County Juvenile Court on March 14.
A trial conference has been set for May 12 and a trial date of April 4.