As Afghanistan concludes what may be a world record opium poppy harvest, Britain, Western Europe's biggest consumer of heroin, braces for a flood of the deadly drug.
With warlords and insurgents benefiting from a booming trade that accounts for more than half of Afghanistan's gross domestic product, U.S. Defense Secretary Donald Rumsfeld was in Kabul on Wednesday to discuss counternarcotics programs with Afghan and U.N. officials, as well as with U.S. military leaders.
Before flying to the Afghan capital, Rumsfeld offered few details on the American initiative but noted that the British government had previously taken the lead in working with President Hamid Karzai's administration to address the problem.
In the lead-up to the U.S.-led invasion of Afghanistan in the fall of 2001, British Prime Minister Tony Blair boosted morale for the war by promising that the removal of the south Asian country's hard-line rulers, the Taliban, would cut heroin cultivation.
"Ninety percent of the heroin on British streets originates in Afghanistan," Blair told the Labor party conference.
"The arms the Taliban are buying today are paid for with the lives of people buying their drugs on British streets. That is another part of their regime we should seek to destroy," he said.
While the invasion did succeed in ousting the Taliban from power, with the regime went its  tough control of the drug trade. Although the regime made huge profits from selling the opiate, its cultivation was officially outlawed and punishable by hanging.
Cultivation booms after Taliban's fall
Following the Taliban's fall, illicit poppy cultivation rose by 8 percent between 2002 and 2003, according to the U.N. Office for Drug Control. And the 2004 crop is projected to be even greater.
A survey conducted last October, at the time of planting, showed that 69 percent of farmers interviewed intended to plant more poppies than they had the previous year. This spring, a U.N. mission to poppy-growing areas of the country also reported an increase in cultivation.
Producing around 70 percent of the world's heroin, Afghanistan's crop is exported, processed and dispersed via myriad trade routes: south through Pakistan west through Iran and increasingly north through the Central Asian republics.
After changing hands many times, an average of around 30 tons of heroin end up in the United Kingdom each year, according to Britain's National Criminal Intelligence Service, with Britons consuming a third to half of all the heroin estimated to be in the European Union. The 10 percent of Britain's heroin that does not come from Afghanistan is mainly produced in Myanmar and Laos.
By contrast, most of the United States' heroin comes from Mexico and Colombia. Europe considers opiates the most serious drug problem in terms of the public's health, but cocaine comes first on the American continent, according to a U.N. drug report.
Blair's government blamed for soft approach
With newspaper headlines reading "Britain may be swamped with cheap heroin" and "UK government aids heroin flood," Blair's Labor party has increasingly come under fire for not keeping its promise to reduce Afghanistan's poppy yield.
The Conservative party has assailed the government for allegedly going easy on Afghan drug lords ahead of the country's coming elections. The party's claims are based on a leaked memo from a Cabinet committee meeting chaired by the U.K. home secretary.
The document, obtained by The Times this month, reportedly said arrests of key opium producers would have to be "handled sensitively," suggesting that a soft approach would be pursued to avoid violence that could threaten the all-important vote.
The Conservative backlash came as an inquiry into the 2000 death of 21-year-old college student Rachel Whitear proved that she almost almost certainly died of a heroin overdose.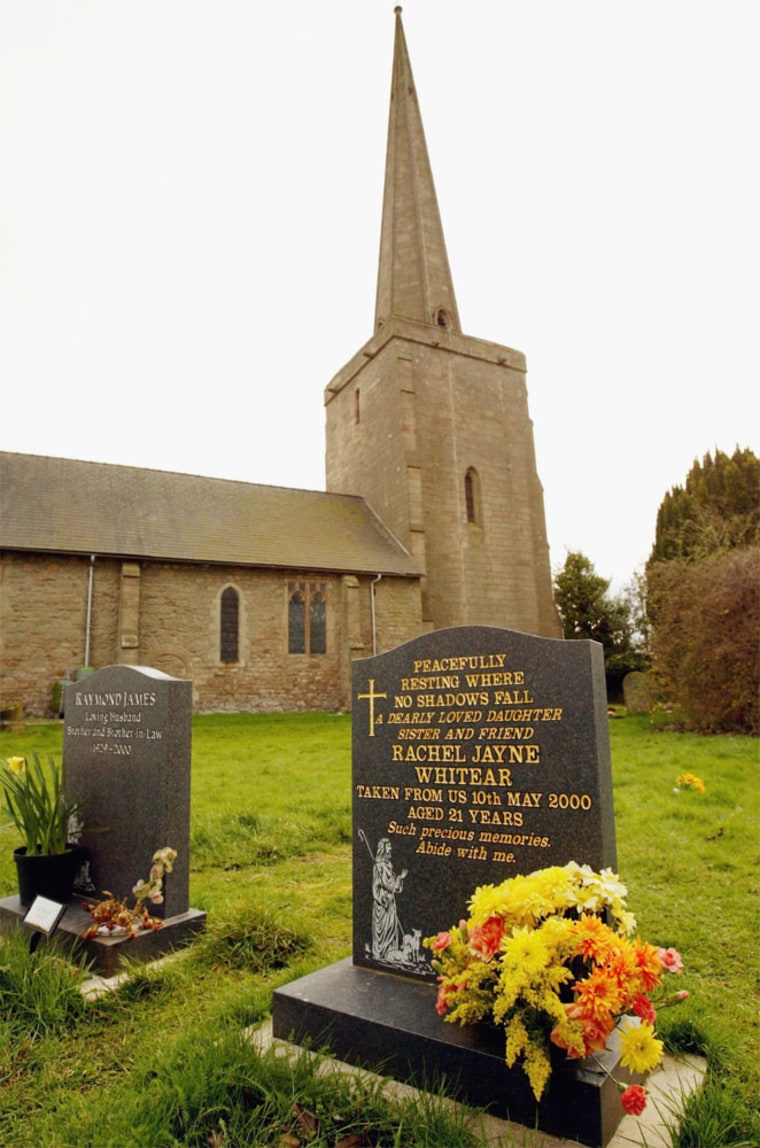 A photograph of the young woman's slumped body, a syringe in one hand, has become iconic in the United Kingdom due to its appearance in an anti-drugs campaign.
Britain's awareness of the drug's devastating effects has been further raised by the use of anti-social behavior orders.
Under the orders, a Staffordshire man was banned this month from a hospital after carrying out 19 thefts and break-ins to support his heroin addiction. In a separate case, a Londoner was barred from calling on any home in the country "by way of doorbell, knocking or telephone call" for seven years after preying on the elderly to support a 400-pound-a-day ($732-a-day) habit.
Media reports have heightened fears by stating that an increased heroin supply will likely mean that the drug on Britain's streets will be higher in purity and lower in price. Not only could users get their hands on more of the highly addictive drug, but first-time users would be more attracted to smoking or snorting it — which, while not as effective as injecting the drug, may be done more frequently with higher levels of purity.
Heroin 'flood' not expected yet
Despite widespread fears of heroin inundating the country, drug experts say the downpour won't been seen this fall.
"There's been a lot of talk about these bumper opium crops in Afghanistan flooding the U.K., but it takes 12-18 months from the time it's harvested for it to appear as heroin in the U.K.," said Petra Maxwell, a spokeswoman for DrugScope, a leading U.K. independent center of expertise on drugs.
"It's really just in the last year and this year that the crops have increased in size, so if there's going to be a flood of heroin here, we're not going to see it for a year or two because it takes that long for it to come through the trading route," Maxwell said.
Treatment centers say they will not likely see an impact for years to come.
"Most people with heavy, problematic drug use first start using at around 13, but don't come in for treatment until around 25," said Elliot Elam, a spokesman for Addaction, a U.K. drug treatment center.
But, he added, "ultimately if more heroin's available, by logic and common sense it would be far easier for (heroin addicts receiving treatment) to relapse."
Treatment centers also argue that the government needs to focus more attention and funding for drug education and rehabilitation programs.
Eradication vs. alternative crops
To combat poppy cultivation in war-ravaged Afghanistan, drug experts say more needs to be done.
"Unless they offer the farmers out there realistic alternatives we can't see much changing; when people live in extreme poverty they don't really have an option," Maxwell said.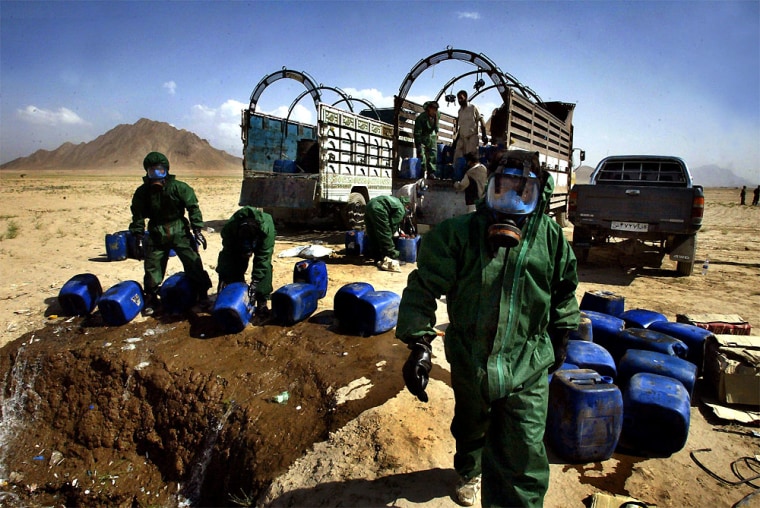 While the United States has focussed its efforts on eradicating drugs, "evidence shows that eradication without giving farmers an alternative crop means that farmers go into debt, and and can only pay that debt the next year by selling opium poppies," she said.
As an example, she said "the United States claims coca production went down 21 percent due to eradication policies in Colombia. But supply and prices in the U.S. have remained stable, which raises questions about how effective it really is on its own."
"The U.K. view is that eradication isn't the best plan — we want a longer-term strategy to give them alternative ways to support themselves.
For example, "saffron has a much higher price than other traditional crops, even if it isn't as much as heroin," she said.
While this year's opium crop makes its way from south Asia through Europe and across the English channel, "it's surprising something so simple could be the answer."