/ Source: The Associated Press
Bob Maust thinks he has the perfect place for all of those scrap tires that litter Midwest landfills and shop yards: His hometown.
Maust dreams of building a tire-burning plant in this idyllic farming community that would bring 30 jobs or more, create electricity and chip away at the millions of tires stockpiled across the country.
Not everyone agrees, however, and a local dispute over the plant illustrates the pressure for economic development in shrinking small towns. Developers here who are eager to capitalize on the new tire-burning technology are squaring off against environmentalists and outdoors enthusiasts who fear pollution and a dent in the region's tourism.
Hunting, trout fishing and biking draw thousands to this community of about 1,400 tucked in the rolling hills of southeastern Minnesota. It's a quiet and remote region, where the Amish ride buggies along the county roads and vacationers find respite at local bed-and-breakfasts some 100 miles southeast from Minneapolis.
20-story tower planned
Critics point out that the plant's smokestack would tower 20 stories in the air, dwarfing the tallest buildings in town.
"The aesthetics of it in a small, rural community — with that smokestack? — is absolutely unbelievable," said Dick Nelson, a former mayor who discussed the plant one recent morning at a coffee shop in downtown Preston.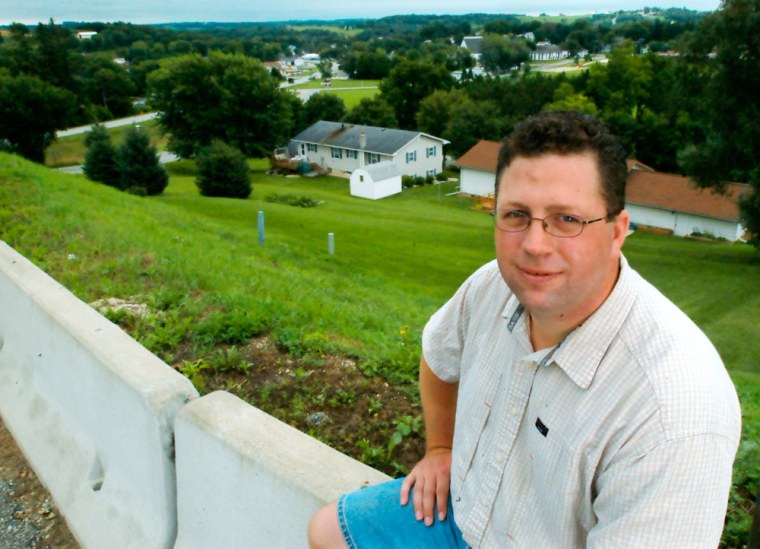 Maust's plant would be the first in the nation to recycle all of the steel inside a tire. And it would only burn tires — 200,000 a week — collecting them from hundreds of miles in either direction, as far as Chicago to the east and Kansas City to the south.
"A vast majority of our young people, like most places, go off to bigger cities to find employment and comparable jobs," Maust said. "But it's very nice to be able to live in rural Minnesota. ... And these would be good jobs."
Moreover, he said, the proposed $50 million plant would have it's own pro-environment message: It would rid the area of many of those pesky scrap tires, 290 million of which were generated across the nation last year alone.
The facility would produce enough power to supply an estimated 8,000 to 20,000 homes and help relieve landfills of tires, which collect water where mosquitoes can breed.
An environmental group has slowed the plant's development, filing two lawsuits, one questioning state regulators who concluded that the plant wouldn't emit significant pollution, and the other objecting to permits granted to the proposed business, Heartland Energy and Recycling Inc.
Judge weighs in
A judge ordered the Minnesota Pollution Control Agency to review its environmental assessment, and it will likely be late summer or fall before the judge decides whether Maust can go ahead with his plans.
So hot are emotions that the plant is shaping up as a top issue in the city elections this fall.
Engineers hired by Heartland claim the plant will remove sulfur and emit low levels of nitrogen oxide, but critics say the plant would produce other noxious fumes and be only a half a mile from a school and a nursing home.
For City Councilman Jerry Scheevel, who farmed near Preston for years before moving to town, it's all about taking care of his town, which lost 100 residents in the last census. He dismissed the opponents of the plant as "tree-huggers" and said the regulators have done their due diligence.
"I'm a conservationist, and I wouldn't be for (the plant) if I thought it would be dangerous for the town," he said. "I don't think it will be, and if it is, the MPCA will shut her down."
It's been nearly four years since Maust first approached City Hall with his plant idea, but he remains undeterred. The plant will open within two years, if not sooner, he predicted.
"We're gonna get her done," he said.