She wants to become the first democratically elected president of Afghanistan.
She'll have to move a mountain of cultural, religious and sexual prejudice to achieve this in a country where, only a few years ago, women could not work or walk the streets on their own, and where many still hide their faces from all but their immediate family.
As the official campaign season kicked off in Afghanistan's first ever direct presidential election on Tuesday, Massouda Jalal became one of 18 candidates, and the only woman, to contest the presidential election scheduled for Oct. 9.
Running on a shoestring
Jalal is a 41-year-old pediatrician and lecturer in medicine at Kabul University. She is also the mother of three young children. Among the presidential candidates, she stands out not just because she is a woman. Unlike other candidates, she has no political, military, or financial backing.
She also is running her campaign on a shoestring. Her campaign headquarters consist of a borrowed apartment in a rundown Russian-built apartment block, pockmarked with bullet holes. Her car is likewise borrowed from a wealthy supporter. She will return it after Oct. 9.
Her husband, Faizullah Jalal, a law professor, is her campaign manager and she relies completely on volunteers to spread her message and organize campaign meetings.
But even with all these disadvantages, her campaign is taking off. Recently, she was invited to speak to a gathering of a few thousand people in Ghazni, 60 miles south of Kabul.
She spoke for 20 minutes to an audience that included a few hundred local mullahs.
"Afterwards, even the mullahs pledged their support, and took me to speak to their wives, daughters and mothers who were holding a separate meeting nearby," she said.
Simple message
Jalal's message is simple: in a country wrecked by years of armed conflict, she promises to disarm the warlords, run a "healthy," transparent government, wipe out bureaucratic corruption, and staff governmental departments with professionals and technocrats, not former generals and warlords. 
"People want a servant government," Jalal explained. "In the current government the minister of agriculture is a general in civilian clothes, our trade minister is a military general, our minister of education was a military general, and is now a presidential candidate."
She is a strong supporter of the disarmament program and feels the current government is not pushing hard enough to defang the tribal militias, which are still fighting private battles in several parts of the country.
She also accuses interim President Hamid Karzai of making deals with unsavory Afghans, mainly warlords, for political gain. 
Med school to fighting the Taliban
Massouda Jalal never intended to enter politics. She was born in Gul Bahar, in Kapisa, a province directly north of Kabul. Her father was an administrator at an international textile company.
But her parents, both educated, did not like politics. "They still don't," she laughed.
She grew up as one of seven children, four girls and three boys, "I never had the feeling that as a girl or as a woman, I [was] less competent, never! I had three brothers, but I was usually better than them. And in medical school I enjoyed competing with the male students in my class," she explained. 
"The only time I felt I was a woman was during Taliban time. I was a teacher at Kabul University, and they stopped me. I was told to go home and stay there."  She didn't, and instead continued to work under difficult circumstances with the U.N. and the World Food Program between 1996 and 2001.
But after the Taliban was forced out from power by the U.S. invasion in 2001, Jalal was determined to play a role in shaping the future of the country.
Two years ago she represented her Kabul neighborhood as a delegate to the emergency conference of Afghans, known as the loya jirga.
She ran in the race for interim president and to everyone's surprise finished second, winning the support of 171 delegates to Karzai's 1,295.
Karzai offered her the job of vice president, but she refused, not wanting to be associated with a government she felt was contaminated with warlords.
Her refusal gained her the respect of many, and thousands of people supported her bid to get on the list of candidates for the upcoming presidential elections.  "People came to my house, from all over the country, different tribes, different ethnic backgrounds, urging me to take part, promising they'd get the votes."
Getting out the female vote
On a recent campaign visit to a bakery in north Kabul, some 80 women gathered in the courtyard to hear Jalal. Almost all wore the blue burqa, although many had lifted it to reveal their faces.
"I am one of you, I will listen to you, my door will be open even when I am president," she said. "My hands are clean, I will get rid of the warlords who made your lives miserable, and I will work hard to make your lives better," she said.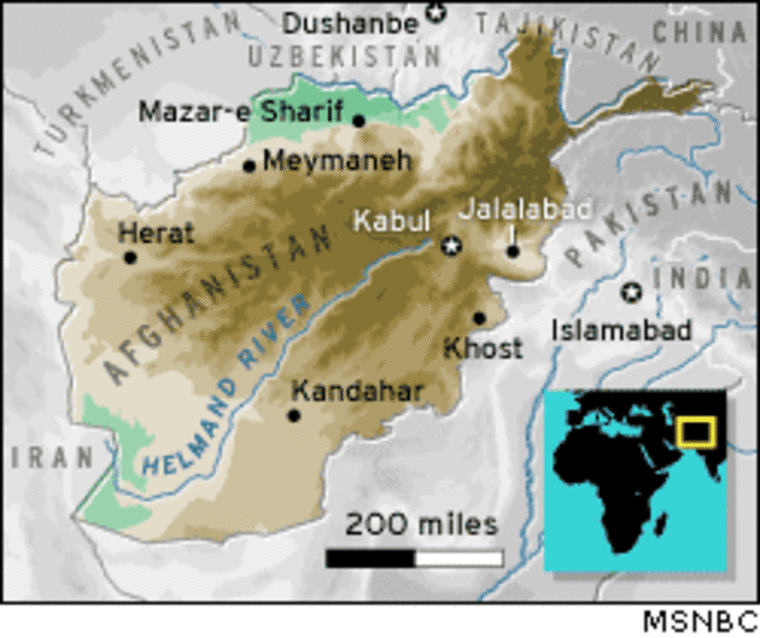 The women applauded her enthusiastically and afterwards many said they will vote for her, and feel she is capable of leading the country.
But without funds, and without access to the media, some of which are controlled by other candidates, it is difficult to see how widely Jalal's message can be spread outside the Kabul area.
The candidates are supposed to get equal media-time now that the campaign is officially under way.
So far Jalal's message has been spread by word of mouth, and a small black and white photocopied poster with her picture, a short biography and a campaign message.
Jalal admits that, according to tradition in some parts of the country, the rural population will simply vote for the person chosen by the community leaders. 
But in her speech to the women at the bakery, she reminded the women that when they are in the voting booth, they are alone; there is no one to put pressure on them. They can vote with their free will for the best candidate.
"And I think I am the best candidate," she said "because I will bring change. And because I am independent, I can do that. Most of the other candidates are warlords, or the candidates of warlords.."
One factor that may help Jalal is the unexpected high number of women who have registered to vote, roughly 42 percent of the total number of 10.5 million registered voters.  For the first time in Afghanistan's history women will play a role in choosing its leadership. Still, most observers expect Karzai, who has been strongly supported by the United States, to win.
When asked whether she'll serve in someone else's government if she does not win, Jalal responded, "Don't ask me about losing, I am waiting to win, and I am getting prepared to win …. Afghanistan is completely ready for a woman to lead the country."