/ Source: The Associated Press
The White House has decided to increase its newest request for hurricane aid to about $3.1 billion, and was expected to ask Congress for the money Tuesday, Bush administration and congressional aides said.
President Bush had been expected to submit a $2.5 billion request Monday covering some of the damage that Hurricanes Charley and Frances inflicted on Florida.
But administration officials decided to add additional funds for the flooding and other damage that Charley and Tropical Storm Gaston caused in southeastern states like Georgia, North Carolina and Virginia, said one congressional aide, who like the others spoke on condition of anonymity.
The election-year request was a politically sensitive one because of its effect on Florida, once again a potentially pivotal state in this November's elections.
White House budget office spokesman Chad Kolton said officials were still finishing the request's details.
Administration officials were hoping Congress could act quickly on the request. But its speed was in question because lawmakers from other regions said they would try adding additional funds for natural disasters their areas have suffered.
Sen. Kent Conrad, D-N.D., said he and a bipartisan group of senators would try adding about $2.5 billion to the measure, including money for midwestern farmers hurt by drought and floods this year.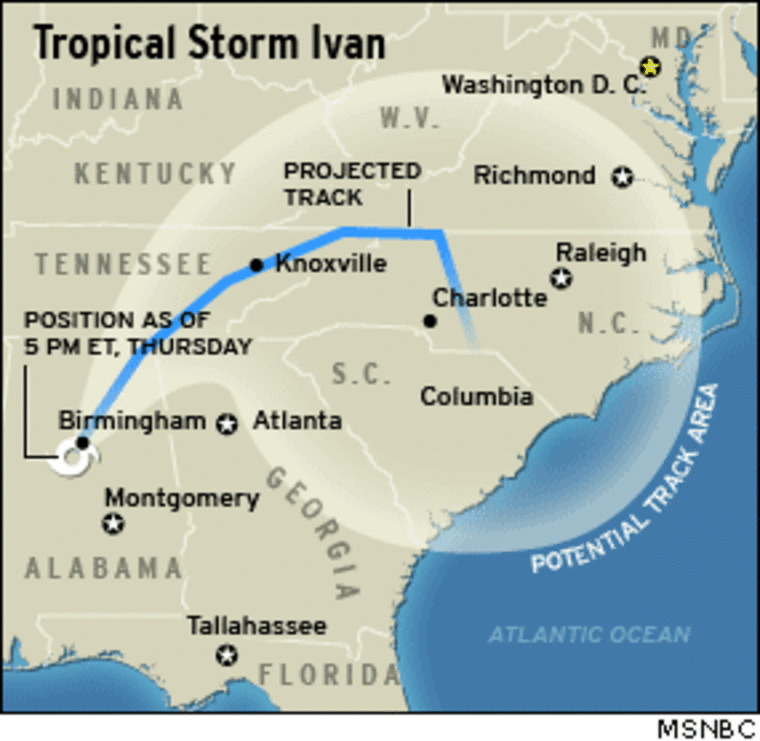 "They are not the only ones who have been hard hit in the last few years," Conrad said of Floridians.
When Congress approved Bush's initial $2 billion request for hurricane aid in a single day on Sept. 7 — with no amendments — Senate leaders agreed that lawmakers would be allowed to seek money for their own states' problems in the next hurricane package.
Senate Majority Leader Bill Frist, R-Tenn., said he did not know what would happen.
"We don't want this to become a Christmas tree," he said. But he also acknowledged, "There probably are a lot more people who will come forward and say, 'We have emergencies."'
Ivan effect not included
The aides said the request would not include potential damage from Hurricane Ivan, which is projected to hit the Florida Panhandle or other Gulf Coast areas later this week.
Aides said $1.5 billion of the money would be for the Federal Emergency Management Agency, which helps individual and state and local agencies after natural disasters.
The remaining money would include funds for other federal agencies that are either disbursing aid or that sustain damage at their facilities. That includes the Small Business Administration, NASA and the Defense Department.
Florida is still recovering from damage caused by Hurricane Charley in August and Hurricane Frances earlier this month.