/ Source: Arthur Frommer's Budget Travel
Forget Fosters, the Australian beer. Oz is fast becoming famous for another tipple: wine.
It's no secret to Aussies that their island's varied climate is apt for cultivating a plethora of premium vinos—they've been producing wine since the first grape vines arrived in 1788. But it wasn't until the past decade that word got out to the rest world and Australia's discreet winemaking production blossomed into the sixth largest in the world.  From Chardonnay to Shiraz, Aussie wines are now known to be some of world's best, and the same can be said for the dozen or so beautifully rustic valleys where they are produced.
Of course, vino is the star of the show in Australian wine country, where light quaffers and aficionados alike can revel in everything wine, from "cellar door" tastings and winery tours to leisurely strolls through the vineyards flanking rugged terrain. Luckily for travellers, three of Australia's most popular wine valleys are just a short drive outside its biggest cities— Sydney, Adelaide and Melbourne.
These palatable city escapes are worth more than just a daytrip, so follow our tips on how to spend a few solvent and maybe not-so-sober days on the trail of the Australian grape.
Hunter Valley —114 miles (190 km) north of Sydney
Set along the fertile flats of the Hunter River, the Hunter Valley is Australia's oldest commercial wine-producing region. Top-quality whites and reds have been pouring out of here since the 1830s; more recently tourists have been pouring in to visit the 80-plus wineries and cellar doors dotted among the rich vineyards and pastoral farmland. Two or three days will allow you to enjoy free wine tastings, terrific cuisine and beautifully varied scenery, but be warned: you'll want to stay longer.
HIGHLIGHTS: The gateway to the valley is the south, known as the Lower Hunter. Over 50 wineries, including many well-known producers, are scattered over the rolling green hills around the towns of Cessnock and Pokolbin, leaving no shortage of cellar doors to visit and an array of wines to taste—Semillon, Shiraz, chardonnay, cabernet sauvignon, and pinot noir are just a few of the varieties produced in this region. Most wineries are open for tours and free tastings, so don't be shy about trying: it's perfectly acceptable to sample a few wines without buying a bottle.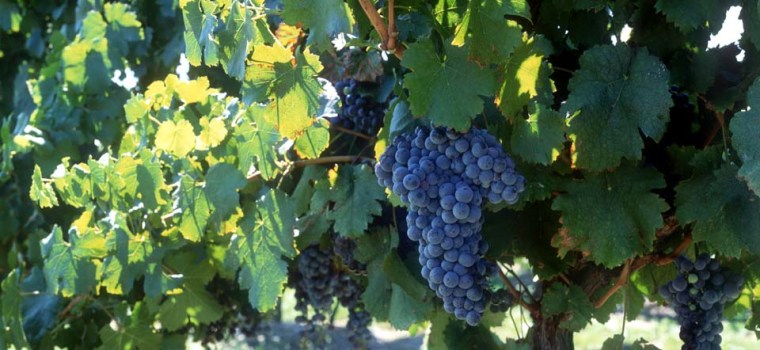 Of the many cellar doors in the Lower Hunter, don't miss a visit to the grand Rothbury Estate (Broke Rd., 02/4998 7555) in Pokolbin, renowned for its magnificent Shiraz and Great Cask Hall, a lofty dinning area bedecked with huge wooden barrels. The friendly staff leads free tours of the vineyards and winemaking process daily at 10:30am, followed by a tutored tasting.
McGuigan Wines (Broke Rd. & McDonalds Rd., Pokolbin, 02/4998 7402, ) has free tours at noon and several fine wines to taste—enjoy them on the spacious, farmhouse porch. There is also a cheese factory, fudge shop and bakery on site.
The small and privately-owned Tamburlaine (McDonalds Rd., Pokolbin, 02/4998 7570, ) is one of the best boutique wineries in the area, offering an intimate setting to taste their award-winning vintages.
Australian rural life prevails in the "Upper Hunter" to the north, with its sheep and cattle farms, small country towns and traditional homesteads. Nestled between verdant plains, farms and rugged bush, vineyards in the Upper Hunter are more spread out than their neighbors in the south but many come just for the sprawling Rosemount Estate (Rosemount Rd., Denman, 02/6549 6450, ). Home to world-famous wines, it overlooks a picturesque Upper Hunter panorama: flat, green plains flanked by steep mountains. Stop here to enjoy the view over a glass or two of chardonnay and Semillon.
Dining:  Locals and tourists agree that Il Cacciatore (Hermitage Lodge, Pokolbin), which means 'The Hunter' in Italian, prepares the best Tuscan food in the valley. Lunches start at $11, dinner is just a few dollars more. For Australian country-style cuisine with a gourmet twist The Cellar, an al fresco eatery nestled alongside the beautiful Hunter Valley Gardens, is a good choice (Pokolbin, 02/4998 7584; lunch from $8.00, dinner from $23). And for extra-fine dining there's Robert's Restaurant (Peppers Convent, Pokolbin, 02/4998 7330; lunch $12; dinner from $21; $3 per-person surcharge weekends and public holidays). Chef and owner Robert Molines has a talent for combing classic French and Australian dishes with the region's best wines. The dining room, decorated with a diverse collection of antiques, is almost as spectacular as the food.



The Barossa – 45km (28 miles) northeast of Adelaide
Half of Australia's wines originate in South Australia, and a large number of the best vintages come from the shallow valleys of the Barossa, less than an hour outside of Adelaide. Softly sloping hills, rich soil and a temperate coastal climate have made the Barossa one of the best wine-producing regions in the country. When German Lutherans first settled the area in 1842, they brought not just their grapes, but cultural influence that still lingers today. In addition to its 50 wineries, the Barossa is known for its quaint valley towns, chock full beautiful 19th-century architecture, craft shops and traditional German eateries.
HIGHLIGHTS: The wine industry in the Barossa is focused around the towns of Angaston, home to two the Barossa's oldest wineries; Nuriootpa, the valley's commercial centre; and Tanunda, the nearest town to Adelaide.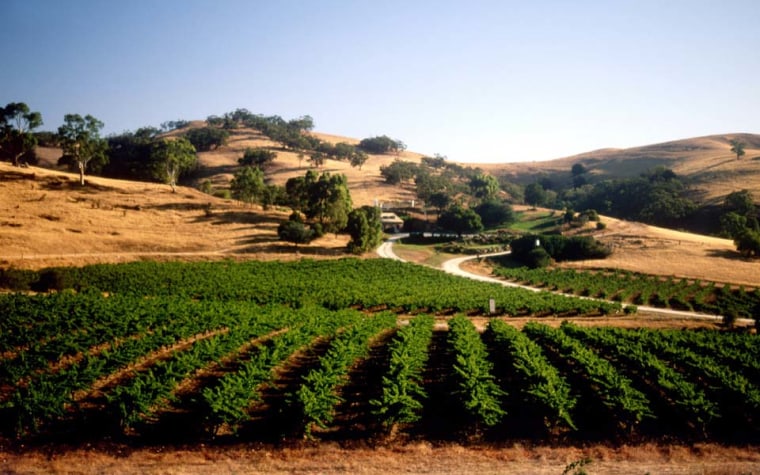 Like the Hunter, the Barossa offers a dazzling choice of wines to sample—Shiraz, Grenache, Riesling, Sauvignon Blanc and Frontigac are just some of the favored varieties. Wineries range from huge, big-label vineyards to small mom-and-pop cellar doors, literally all of which offer tastings and tours. One of Australia's largest wine producers, Penfolds (Tanunda Rd., Nurioopta, 08/8568 9408, ) houses the largest oak maturation cellars in the Southern hemisphere. History tours show off the 20-acre grounds, cellars and the Penfolds museum (four times Mon-Fri, three times on weekends; adults $5, children $1.50), though tasting Penfolds superior wines, including the famous Penfolds Grange, is the real highlight.
Follow the avenue of conspicuous-looking palms trees to Seppelts (Seppeltsfield, Nurioopta, 08/8568 6217, ), a historic complex of stone buildings built in 1857. After a 'structured tasting' of five Seppelt premium wines ($4.50 per person), don't miss the tour around the gardens and bluestone buildings (three times daily; adults $5, children $1.50).
Yaldara Wines (Barossa Valley Highway, 08/8524 0200, ), just outside the small town of Lyndoch, is home to another architectural feat: an impressive European-style chateau, surrounded by vineyards, housing a fine collection of art and antiques (daily guided tours at 10:15am & 1:30pm, adults $4.75)
Dining: Set along the vineyards, the Vintners Bar & Grill (Nuriootpa Road, Angaston, 08/8564 2488, meals from $18) features fresh regional produce and a six-page wine list. It's my top choice, but there's also Salters Restaurant (Satram Winery, Nuriootpa Road, Angaston, 08/8564 3344, mains from $8) which united Mediterranean and traditional German cuisine featuring seasonal Barossa produce, smoked meats and wood-fired pizzas.
Yarra Valley–38 miles (61 km) east of Melbourne
At the foot of the striking Dandenong Ranges (and just an hour outside Melbourne) lies one of Australia's best cool-climate wine regions: the Yarra Valley. Dubbed the fastest-growing wine region in Australia, Yarra Valley has long been producing great wine, but it wasn't until the 1980s that the region really began to grow, not only in terms of sales but in taste and range. Today, the rolling hills of Yarra Valley house over 50 wineries and you'll find a thriving 'vineyard culture' has also developed here, thanks to the luxuries that accompany premium wine-making: gourmet restaurants (featuring delicious local produce), historic houses, rambling gardens, and crafts shops. Visiting Melburnians bring their cosmopolitan chic, but while Yarra Valley is still young, the atmosphere is pleasantly unpretentious. Enjoy it before it gets glamorized. 
HIGHLIGHTS: The majority of the wineries, from boutiques to grand estates, are scattered between the towns of Coldstream, Yarra Glen and Dixons Creek, connected in triangle by the valley's major roads. The valley is hailed for its spectacular cold-climate varieties, including sparkling wines, chardonnays, pinot noirs and cabernets. A good number of the smaller wineries are only open for tastings, while most of the big-label producers offer vineyard tours.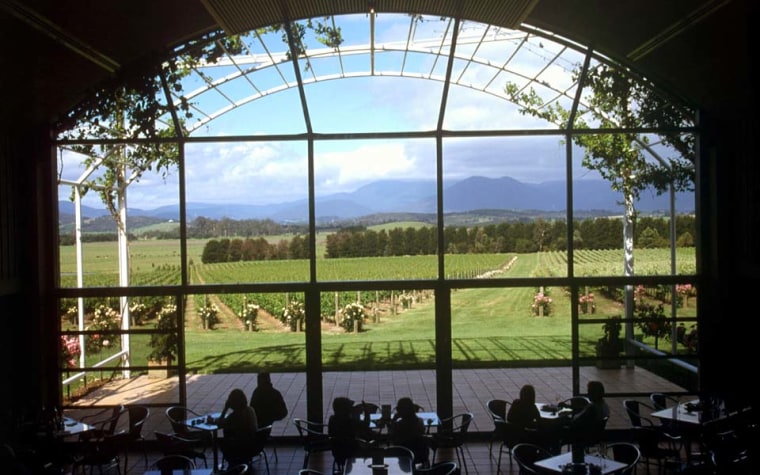 One of the area's most famous wineries, Domaine Chandon (Maroondah Highway, Coldstream, 03/9739 1110, , open 10:30am – 4:30pm) revamped a 19th century homestead to build its striking, multi-million dollar complex in the heart of Yarra Valley. The highlight of the new architecture is undoubtedly the Green Point Room, with its soaring glass windows looking out onto the vineyards. Unfortunately, tasting Chandon's superb sparkling wines comes at a cost (you have to purchase a flute or a bottle), but visitors can take a free self-guided tour of the bottling area and riddling hall cellar.
Rows of Manchurian pear trees lead the way to De Bortoli (Melba Highway, Dixons Creek, 03/5965 2271, ), maker of many premium wines, including the excellent Yarra Valley Chardonnay. There are guided tours of the winery daily at 11 am and 3pm, weather permitting, followed by a tutored tasting at the long bar made from recycled wine vats. Don't miss the excellent onsite restaurant for lunch or dinner (see 'Fact File').
Steep, closely-planted vineyards are the trademark of Coldstream Hills (31 Maddens Ln., Coldstream, 03/5964 9410, ), one of Yarra's leading small wineries. Chardonnay and Pinot Noir are the best bets for the free tasting, though more serious wine buffs will want to sample the selection of reserves and vintages for $3.50.
Dining: Tasty local produce along with fruits from the owner's orchard give customers at the Mediterranean-style Eyton on Yarra (Maroondah Highway and Hill Road, Coldstream, (03/5962 2119; mains from $16) more than enough reason to "eat their vegetables". A top choice. There's also De Bertoli (Pinnacle Lane, Dixons Creek, 03/5965 2271, meals from $14) which as you may guess from the name, serves Italian fare. A highlight of this restaurant? The stunning views of surrounding vineyards and mountain ranges. Finally, for a quick lunch pop inot the friendly Fergusson of Yarra Glen (Wills Road, Yarra Glan, 03/5965 2237, meals from $9).