Click the following for dispatches from across the globe:
| London |
Blair awaiting outcome for friend Bush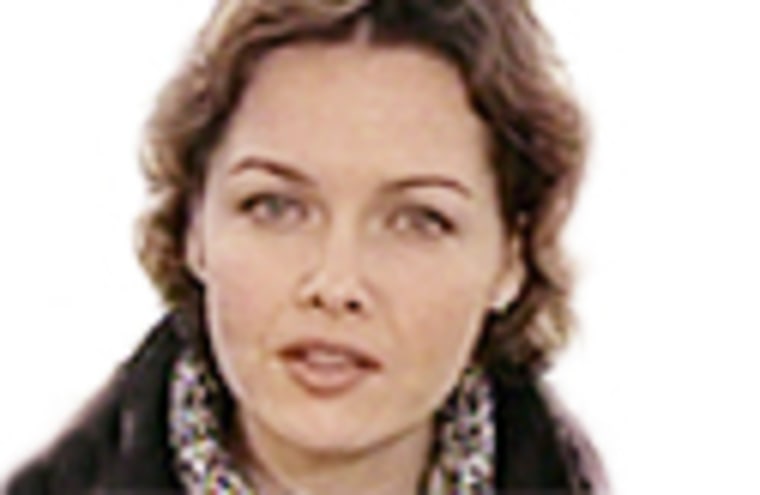 He has made much of his special relationship with George Bush, and is America's strongest ally in Europe, but this morning British Prime Minister Tony Blair was treading carefully when asked to comment on the U.S. election results the House of Commons.
Ahead of the concession by Sen. John Kerry, Blair said he "awaited "the outcome of the election with interest."
However, following Bush's acceptance speech, Blair offered his official congratulations to the re-elected president. He said the world must work with his close ally George W. Bush to find peace in the Middle East after his re-election as U.S. president.
"The need to revitalise the Middle East peace process is the single most pressing political challenge in our world today," the prime minister told reporters in his Downing Street home.
Britons had no shortage of places to watch and listen to the election results. There was blanket coverage on both radio and television.
Throughout the night, British broadcasters, all with reporters and anchors providing live coverage from Washington, Boston and Ohio, tried to interpret what the close race might mean. "There's never a dull moment in U.S. elections, is there?" is how one news anchor put it.
"I think there is a danger that if there is a kind of hanging verdict and it goes on for days, people will say look, here's the most developed civilization in the world and it can't even organize how people vote," Times of London columnist Anthony Howard told NBC News.
In straw polls and viewer call-in shows, Kerry was the favorite of British people by a wide margin. 
"I think there will be a kind of feeling of disappointment if there hasn't been a change in American leadership," Howard said.

Blair faces an election himself next year and his former spin doctor, Alistair Campbell, acknowledged the prime minister's close alliance with Bush has damaged his reputation with members of his own party and with many voters. 
"But he'll live with the consequences of that, because ultimately he will do what he thinks is the right thing for the British people." Campbell told Sky News.
And he insisted Blair would be able to work constructively with whoever is in the White House. 
Blair's former foreign minister Robin Cook — who resigned over the decision to back the war in Iraq — said four more years of Bush would be a bad for the world.
"The worrying issue of this election in the global scope is that, not only do we have a divided America, but we also have a president who is highly polarizing in his approach to world politics," Cook said.
"That is the worst possible way to go about building the broad international coalition we need to beat international terrorism."
• Nov. 3, 2004 |Berlin|
Election captivated, but perhaps disappointed Germans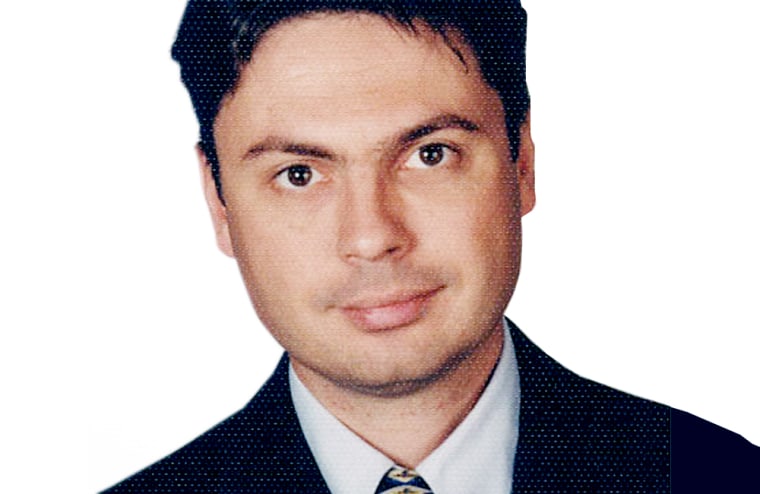 The election in the United States had captured Germany's attention like no other before. For weeks and months, radio and television newscasts have been reporting on the election campaign, leading news magazines had the candidates on their covers almost every other week.
Across the country, American ex-expatriates, German students and political organizations held election night parties.
"This election concerned all of us, not only the United States," said Professor Manfred Goertemaker from the University of Potsdam.
Students at the John F. Kennedy Institute of the Free University Berlin had organized an Election Night Party, which included a panel discussion on the race. At midnight, German time, the auditorium was still packed with people, with even the doorways cramped.
"In 2000, a group of 30 students stayed up all night to watch the election. This time more than 500 students came to our event. That surprised me a lot," said professor Ursula Lehmkuhl from the Department of North American History.
But, when the race got tighter in the early morning hours with the Republicans winning Florida and gaining a strong lead in Ohio, many students went home disappointed, accepting George W. Bush as the old and new president.
"I don't know anybody among my friends and family who would have voted for Bush and I fear that we will see a rise in anti-Americanism here and in Europe," said Christian Wienert, a student at the University of Potsdam.
Despite the anti-Bush sentiment that prevailed in Germany today, experts believed that the outcome of the elections would not have had an impact on transatlantic relations – whatever way it turned out.
"We have learned to live with Bush, so in many respects the relationship may even be easier now than it would be with Kerry," said Goertemaker.
By the end of the day German Chancellor Gerhard Schroeder, whose outspoken opposition to war in Iraq angered Washington, offered congratulations to Bush and sought common ground.
"I will continue the good and close cooperation that we have. This is in the interests of the United States as well as those of Germany and Europe," said Schroeder.
Nov. 3, 2004 |Tel Aviv |
Israel confident of further warm U.S. support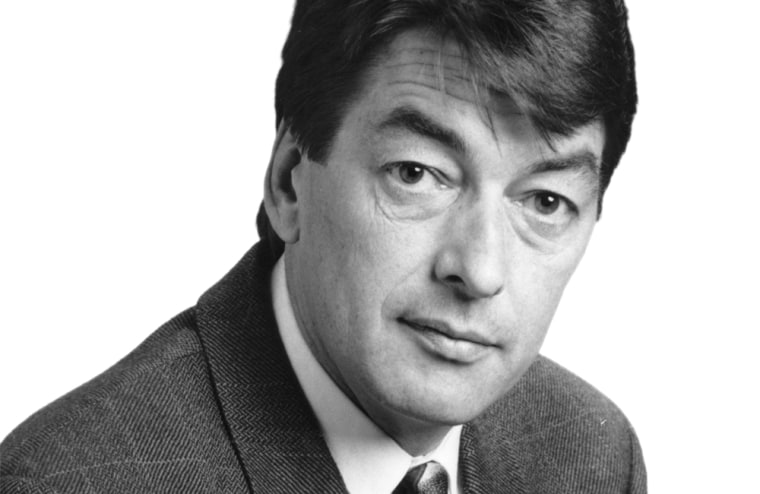 Israel's Foreign Minister Silvan Shalom, the first government official here to comment on preliminary projections in the U.S. election, stated the obvious, "In the case of President Bush and the candidate Kerry, there is no significant difference when it comes to their deep and warm support for Israel."
It's clear Israel would love any American president who is not perceived as being demonstratively hostile to the country. Yet a foreign ministry report written on the eve of the election made it clear that Israel could expect greater U.S. pressure to be more forthcoming and proactive in resuming peace talks with the Palestinians.
By the the time it was clear that Bush had indeed won a second term, both sides in the Middle East offered congratulations.
Israeli Deputy Prime Minister Ehud Olmert, whose country enjoys strong support from the world's only superpower, said: "We congratulate the American people for their choice."
While Palestinian leader Yasser Arafat, undergoing medical tests in Paris, said that he hoped Bush's second term would lead to Middle East peace and "guarantee the just national rights of the Palestinian people," an aide said.
Many Israelis had concluded that Kerry, promising to strengthen U.S. ties with traditional foreign allies, might be more willing than Bush to listen to European Union ideas advocating greater concessions to the Palestinians.
But, Israelis would prefer a president who doesn't push them too hard. So, they will be able to live with the re-election of George W. Bush.
"There is no doubt that if indeed the Bush administration wins it will make the process easier," said Ron Prosor, Director of the Israeli Foreign Ministry, bluntly this morning.
On the streets Bush appeared to be the favorite. "I think George Bush is better for Israel and I think he is the best choice for us," said Jerusalem resident Shimon Han. 
Yosi Rossner-Weiss voiced similar views, "I think Bush is good for the world in general in terms of setting stability."
• Nov. 3, 2004 | Cai |
Arabs fear Bush win may spell more violence for region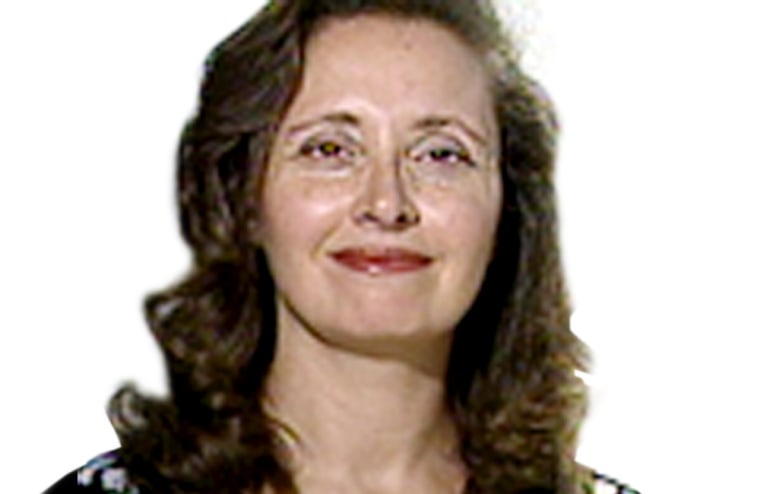 Reaction to the re-election of President Bush varied wildly in Cairo with many expressing concern about future military action in the region.
"I mean Bush in four years in office, two wars? Come on! It's like hell! I mean what will he do in the next four years? Eight wars?…I hope he will change his policy," worried Ahmed Abu Magd, a student at the American University in Cairo.
But Zahya, a female graduate student, was elated about a likely Bush win because she believes his re-election will prod reluctant Arab regimes toward democracy. 
"I would be happy if Bush won the elections," she said. "Personally, I agree with what Bush did in Afghanistan. I agree that he did the right thing to go into Iraq. We cannot leave dictators around the world and I think that Bush is going to force democracy in the Arab world."
But some share the ambivalence of political science major, Amr Fahmy, who believes foreign policy will not change regardless of who leads the country, and many here feel they know too little about Sen.  John Kerry's plans for the region. 
"To me, it doesn't make any difference…because the same idea of the American foreign policy or American empire is still there," said Fahmy.    
With U.S.-Arab relations at an all-time low after the unpopular U.S. led invasion of Iraq and rising violence in the Palestinian territories, some worry that four more years of the same policy will fuel more militancy. 
"I don't think [a Bush re-election] will improve relations between us or their attitudes about the United States," said Dr. Glen Johnson, Executive Director of the Prince Alwaleed Center for American Studies and Research at the American University of Cairo. 
"I think, overall, Bush's policies so far have clearly led to an increase in militancy in the Muslim world and the Arab world. And I think that's probably likely to continue with the Bush administration's policy as it continues."
But, Egyptian President Hosni Mubarak expressed hope on Wednesday that Bush would use his new administration, together with the European Union, to work for peace in the Middle East.
Mubarak, speaking at a news conference with German Chancellor Gerhard Schroeder after news of Bush's re-election broke, said, "We hope that Mr. Bush's new administration, together with the European Union, can bring influence to bear to arrive at a peaceful development in the region."
Separately, the Egyptian leader send a personal note to Bush to congratulate him on his victory.
• | Moscow | 02:45 p.m. ET
Kremlin preference for 'partner' in war on terror clear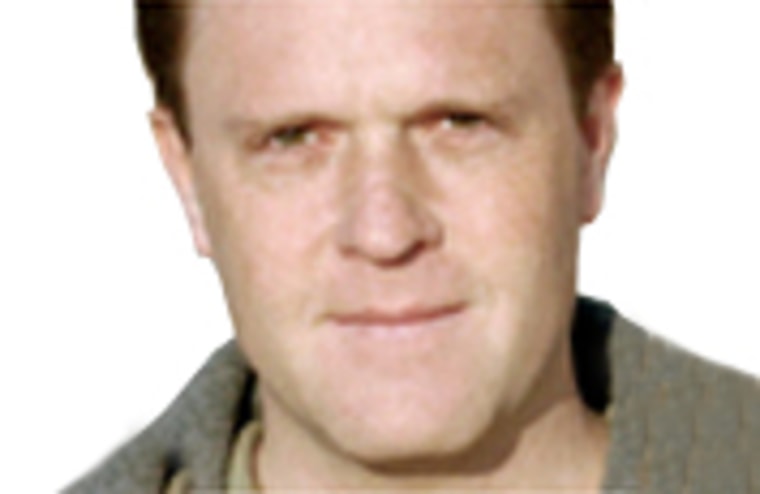 At the Star Light diner in central Moscow, a dozen Americans stayed up through the night to watch the election on TV, cheering loudly over a breakfast of eggs and beer when states swung to either candidate. Across town at the U.S. Embassy, diplomats put on a party - minus the beer - for American citizens in Moscow. Over 100 stopped by, most on the way to work.
Supporters of Sen. John Kerry shook their heads in disappointment, though 22-year-old Andrew Smith, a student in Moscow, said, "I'm not giving up yet."
Rob Stoddard, a hotel developer who wore a Bush-Cheney stick on his sweater, was satisfied with President Bush's results. "If I were in the States, I would go to bed and I would feel pretty comfortable and I would have a good night's sleep," he said. The 8-hour time difference between the East Coast and Moscow meant Americans in the Russian capital saw the results over breakfast.
Early in the day, the Kremlin, like other governments, was playing it safe. Few officials commented on the result, although during the campaign President Vladimir Putin made his preference for Bush clear.
By the time it seemed Bush had a clear hold on the election, but before Kerry conceded,  Putin said a Bush victory would mean the American people had not given in to terrorist threats.
"If Bush wins, I would feel happy that the American people have not allowed themselves to be scared and made the decision they considered reasonable," Putin said at a Kremlin news conference after talks with Italian Prime Minister Silvio Berlusconi.
The Kremlin never really hid their preference for a Bush victory. Lilya Shevtsova, an analyst at the Carnegie Moscow Center, said the Kremlin would prefer another term for Bush, who has lauded Putin as a "partner" in the war on terrorism.
"Under Bush, the U.S.-Russian relationship will continue to be a shallow and selective. The Russians know that Bush does not care much for Russian domestic events. Kerry and the Democrats would care more about human rights and democracy in Russia," Shevtsova said.
• | Rome |
Early Italian reports had a Kerry win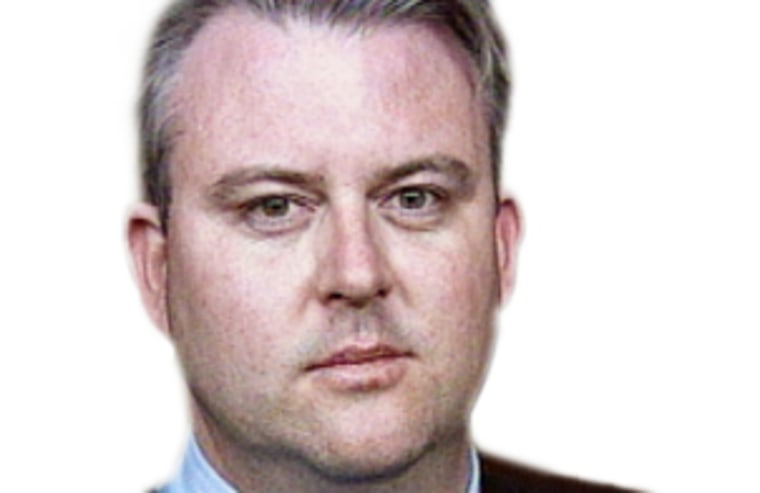 Prime Minister Silvio Berlusconi expressed relief at the news of President Bush's victory in the U.S. presidential election saying it would help maintain close ties between the United States and Italy.
"Bush will keep up that policy that gives the United States the role of promoting freedom in the world," Berlusconi said.

Earlier, Italians watched the election with the same anticipation that captivated the rest of the world and went to bed thinking Sen. John Kerry was going to win the election.
That's because information attributed to pollster John Zogby around 5 p.m. EST Tuesday, based on exit polling, suggested the Democrat was leading in all the contested swing states, and that the estimate of electors at that time would give him 311 votes, way more than the 270 needed for to win.

Since Italian TV networks were not restricted by poll closures as American news organizations are, they were able to disclose this data earlier make these reports early on.
This impression was taken seriously by all the major newspapers, challenging the editors and publishers who had to print a front page by 9 p.m. EST, way before things were more predictable.  
Not to be caught with front-page blunders — most papers prepared one version that said Bush wins, another that said Kerry wins, and one said the outcome was still up in the air. 
But in its first edition Italy's Corriere della Sera went with a banner headline based on the Zogby poll, "Kerry leads in all states -- 311 electors versus 227 for Bush."
By the time the papers hit the streets at dawn most of the headlines had been changed to much safer "on the fence" positions like, "BUSH and KERRY: DUEL TO THE LAST VOTE."
And by the morning rush-hour, most Italians were aware that a Bush victory was in the cards. 
One woman getting her morning paper in downtown Rome was not happy about that.
"I am desperate because of Bush's victory. It's a disaster for everyone. For me this is a day of enormous grieving. I hope until the end that Kerry may win at the last vote, but this is a day of mourning," said the woman scurrying away in a state of shock before revealing her name.
• | Baghdad |
Another dangerous day in Iraq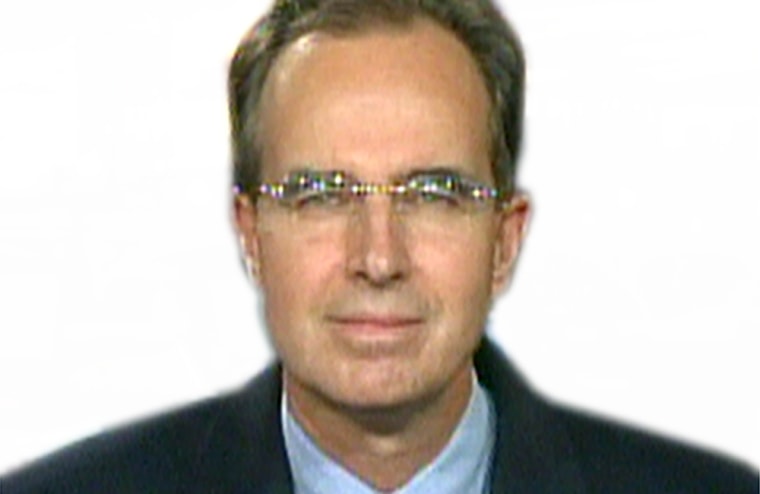 Iraqis were getting through another dangerous day Wednesday, facing news of yet two more car bombs that killed at least a dozen more Iraqis, of another kidnapping — an American contractor abducted from his home —and of more bombings of oil pipe lines, in the north. As they began their day, they were probably not too surprised that the U.S. presidential election is still too close to call.
The only nationwide survey to poll Iraqis on their preference for the next U.S. president had suggested a statistical dead heat.
Many Iraqis, like Nizar Adnan, an appliance store manager, believe that both Bush and Kerry would be tough on the insurgents.
''These two men have the same idea towards Iraqi politics and that we must fight against terrorists,'' said Adnan.
Some Iraqis lean toward Bush, citing his steadfastness; others towards Kerry, feeling that he could somehow help end the war-and their suffering-sooner. '
'Kerry might calm things down,'' thought Nizar Hassan, a grocery store worker. ''He might pull U.S. forces off the streets and back to their bases. That would help.''
But the vast majority of Iraqis simply don't care who the next U.S. president is; some 60 percent had no opinion on the election, according to a poll taken in mid-October by Baghdad's Center for Research and Strategic Studies.
One immediate effect of any delay in the U.S. elections is the likelihood that Iraq's interim Prime Minister Ayad Allawi will in turn postpone "giving the order" to U.S. forces poised on the outskirts of Fallujah. Retaking that insurgent-controlled city, west of Baghdad, could be a turning point in the war.
Ahead of Kerry's concession, Allawi offered congratulations to either candidate, pledging Iraq's friendship to the United States, no matter what the outcome.
''The United States freed us from a dictator, from a very long period of wars and agony,' said Allawi. Still, many Iraqis say they see, in a Bush presidency, four more years of wars...and agony.''
• Nov. 3, 2004 | Mexico City |
Mexicans intensely watching northern neighbor
"The White House, up in the air" read one newspaper headline. "Ohio, a final battleground," read another. Most Mexican newspapers headlines carried the story in its front pages.
People here were talking about the U.S. election as if it were a domestic issue.  Mexicans —suddenly experts in the mechanics of the American electoral system — were anxiously discussing state's electoral votes that were being conceded to one candidate or the other throughout Tuesday evening.
Local TV and radio stations had commissioned reporters to the main American cities where most Hispanics live and to the candidates' camps, bringing home live reports, first projections and the mood that prevailed during the election day. Local TV networks interrupted their usual programming and the popular evening soap operas to produce wall to wall coverage of the first results that were shaping up the future of America.
Americans living in Mexico City gathered at a famous city restaurant for an election night event sponsored by the American embassy. Thousands of Americans, mixed with prominent Mexican politicians, watched returns through big screens set up around the room. People were dressed in red, white and blue and colored balloons, flags and campaign posters decorated the venue. 
For American Colleen Patton there was too much at stake in this election. "Whatever gets decided tonight, it will affect the whole world," she said, "and it will affect Americans living here."
The American community in Mexico had a record high participation in the electoral process, with more absentee ballots cast and more people registered than in previous occasions. 
In Mexico, there is a general  feeling that the country's destiny is closely tied to the future of America. The Mexican economy depends on its northern neighbor success or failure. 
But what worries Mexicans the most is the future of a much postponed immigration agreement that would give legal status to million of Mexicans living in the U.S. Whatever the outcome of the election, Mexicans are eager to start working on the  bilateral agenda sooner rather than later.
• | Havana |
No happiness in Cuba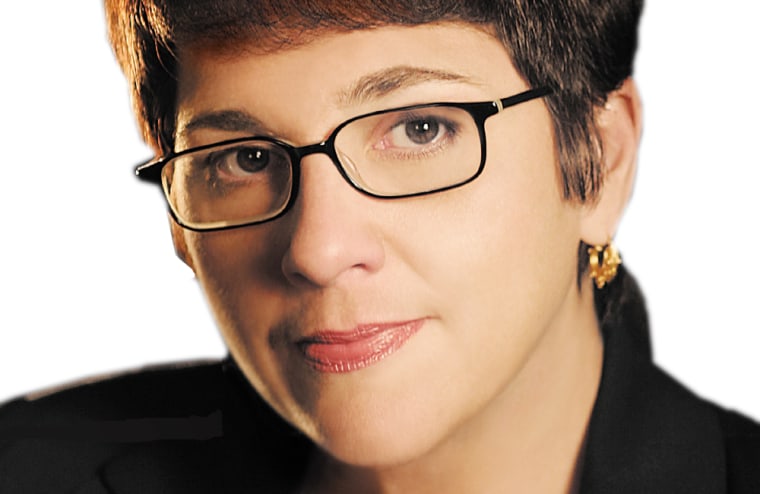 A government source tells NBC News not to expect an official reaction from the Cuban government "anytime soon."
However, state-run media are reporting the election as a headline news story, unusual since U.S. news is normally relegated to second tier.
Top radio commentator, Orlando Contreras, delivered an editorial on Radio Rebelde claiming that no one in Cuba had any hopes riding on the election. "I pity any country that depends on a foreign election to find solutions to their problems," he said. "The only important election is the one here at home."
Contreras also charged that Bush won the election because of "scare tactics" and that the "White House should send their compliments to Osama Bin Laden."
The Communist Party's Granma newspaper ran the headline: "Bush or Kerry — both mean money will govern over next 4 years."
Despite the dismissive tone, most Cubans on the island were praying for a Kerry victory. They believe a Democrat in the White House would allow more trade and travel to the island. President Bush has tightened the trade embargo during his first term and promised supporters in Florida even tougher measures to punish the Castro government.
A group of U.S. businessmen watched last night's returns in the lobby of the Hotel Nacional, in town for a trade fair. Florida rancher John Parke Wright, who signed a contract Monday to ship 100 head of American dairy cattle to the island, urged the next president to "open trade and travel" with the island.
By the close of this year, Cuba will have paid American suppliers and shippers $450 million for food supplies now exempt under the U.S. embargo.
• | Tokyo |
Japan's Koizumi seen preferring Bush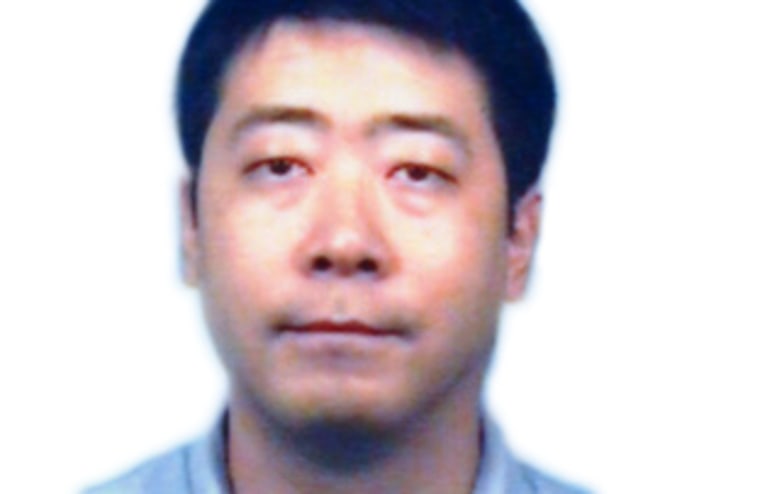 While every local TV station aired special coverage of the U.S. presidential elections and delivered around the clock updates on the dead heat race, no one was probably more anxious than Prime Minister Junichiro Koizumi.
The prime minister had tried to be discreet. On Wednesdsay he commented that whoever wins, it would not change the importance of Japan's alliance with the United States.
But when reporters asked last month on his preference, Koizumi replied, "President Bush and I are very close. I really hope he does well."
Much of Koizumi's success as prime minister has been based on the fact that Tokyo had synced its major foreign policies with the Bush Administration
For instance, many here predict that if Bush wins a second term, this will allow Koizumi to proceed with plans to extend the deployment of the Self Defense Forces in Iraq — which expires in December — an important display for Japan to show that it has a role in world diplomacy.
However, if the victory goes to Kerry, who has blamed Bush for the escalating instability in Iraq, Koizumi would be under domestic pressure to argue for the already sensitive topic of the nation's continued military involvement in a volatile region.
Furthermore, on the highly charged issue of North Korea, the view couldn't have been more blunt.
"It would be a problem if President Bush is not re-elected because Mr. Kerry would try to seek bilateral negotiations with the North Koreans," said Tsutomu Takebe, the General Secretary of Koizumi's ruling Liberal Democratic Party, commenting on a radio show two weeks ago.
For now, the Japanese government has refrained from making any more observations and the prime minister is said to be spending the rest of the day at his official residence, eagerly waiting for the final results to come in.
• Nov 3, 2004 |Beijing |
Chinese 'not surprised' by a looming Bush victory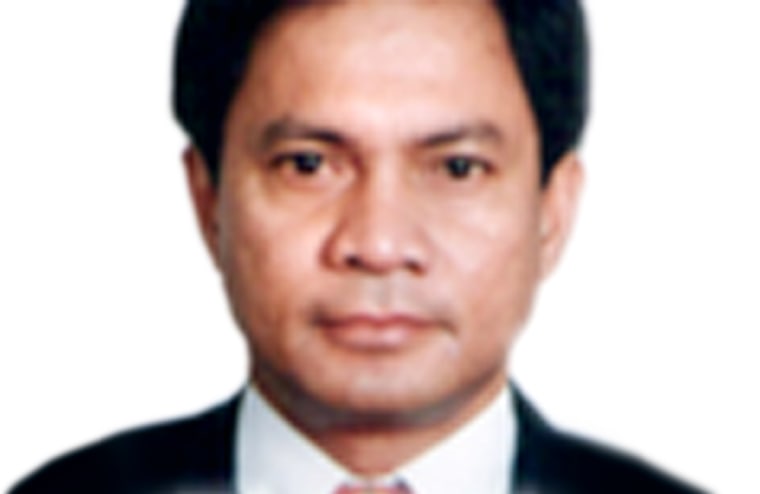 Popular sentiments among ordinary Chinese remained pro-Kerry, but the projection of a Bush re-election did not come as a surprise to Chinese officials and scholars who monitored the closely contested U.S. presidential elections.
Hundreds of Chinese officials, academics and students excitedly joined members of the American community in a gathering here to watch the election returns on television.
In a mock election the victory went to Kerry with 430 votes, against 117 for Bush. "I voted for Kerry, because he would build peace in the world," said Tibetan student Yangzom.  

"Kerry would be good for human rights in China," said Zhou Duo, a consultant promoting farmers' rights.

But a Chinese official, who requested not to be named, said China would be "comfortable" with a second term for Bush. "We prefer stability in relations," he said. Pointing to the giant television screen showing the dynamics of U.S. elections, he added: "We still have a long way to get there."
China's television and Internet websites closely followed the progress of the vote count, with Xinhuanet even announcing prematurely, based on a U.S. media report that Bush had won. "This is a great misfortune for the world!" read one comment in a chat room as the vote count was turning in Bush's favor.
"I feel disappointed that Kerry might lose," said history student Wu Shijin. "It only shows that for Americans, security and the anti-terror war are most important."