Though many Marines here profess a deep interest in the outcome of the U.S. presidential race, most don't have much time to pay close attention. 
On the eve of the U.S. election they are busy preparing for battle, perhaps the fiercest they may experience in Iraq: the fight for Fallujah.
The idea of quelling the symbolic heart of the insurgency prior to Iraq's January elections has become somewhat of an obsession, both for the interim government of Prime Minister Ayad Allawi and the Bush administration.
But the question that has echoed nearly as loudly as weapons fire here is "when will the offensive begin?" The smart-money answer has always been — after Americans get a chance to cast their votes.
Conventional wisdom has been that the race is too tight and that the heavy collateral damage expected from an offensive into Fallujah would have been too great a risk for President Bush to undertake an attack before the election.
But, while the Marines are focused on preparing for their all-important mission and the idea that they could be the proverbial "tip of the spear" in any Fallujah offensive, they are also concerned about how the election and a possible change of administration might impact their role here in the future.
And like the rest of the U.S. nation, they are divided in their views on the candidates.
Concerns over commander in chief
"If Kerry is elected all the hard work we've done here — all those who were injured and killed —it will be pointless," said Navy Corpsman Santos Gonzalez, 22, of Pontiac, Mich., and a line medic for India Company. "He says he won't pull us out — but eventually he'll be pressured. President Bush is more strong headed. We need someone like that."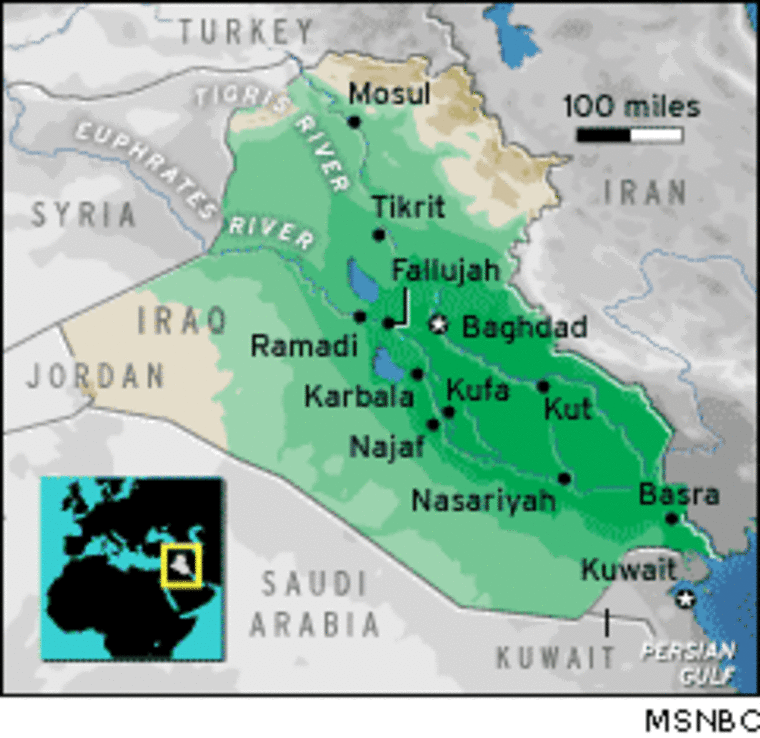 Gonzalez said he already voted absentee for Bush.
Staff Sgt. Jason Spangenberg also voted for Bush and claims to be an active Republican Party member, but he says both candidates' positions are very similar when it comes to the military and Iraq.
"Kerry's not a bad man," said the 29-year old with Headquarters and Services Company, "and it wouldn't be a disaster if he were elected. In fact, it probably wouldn't change what we're doing here in Iraq at all."
"I've always voted Democratic. But whoever wins I think will do the right thing," said Sgt. Luis Alejandro, 29, of Fresno, Calif. "Whichever way, we'll still be here for "OIF"(Operation Iraqi Freedom), until we fix it."
Military encourages civic duty – but SNAFUS persist
The military usually takes an active role in helping soldiers and Marines exercise their civic responsibilities when it comes to voting — providing non-partisan political education classes on the candidates and assistance in requesting absentee ballots for those deployed overseas.
But because of problems in getting mail to front-line units combined with slow response from service members' home state, there are still some serious snafus.
Corporal Elton King, 25, of Battle Creek, Mich., requested an absentee ballot two months ago. It arrived three days ago, two weeks past the final deadline for mail in ballots.
"I'm very upset about it. This would've been my first year voting," King said. "I would've voted for Kerry. I'm a die-hard Democrat and I don't like Bush. In the four years he's been in — nothing he's promised has happened."
Twenty-year old Private First Class Kyle Hammons of Austin, Texas, received third-degree burns on his hand after his convoy hit a roadside bomb and still believes President Bush should continue the job of commander in chief.
"I think people back in the U.S. are getting fed up with the war with all the casualties, and want us to pull out. But I agree with President Bush, we need to stay, " Hammons said. "It sucks while you're here — but when you get home you can feel proud about what you did."
'Marine Think' – get the job done
Battalion maintenance chief Sgt. Ian Moore, 32, of Scottdale, Ga., understands both sides.
"Socio-economically and ethnically, I tend to fall more in line with the Democratic Party, but I still have to decide what's best overall."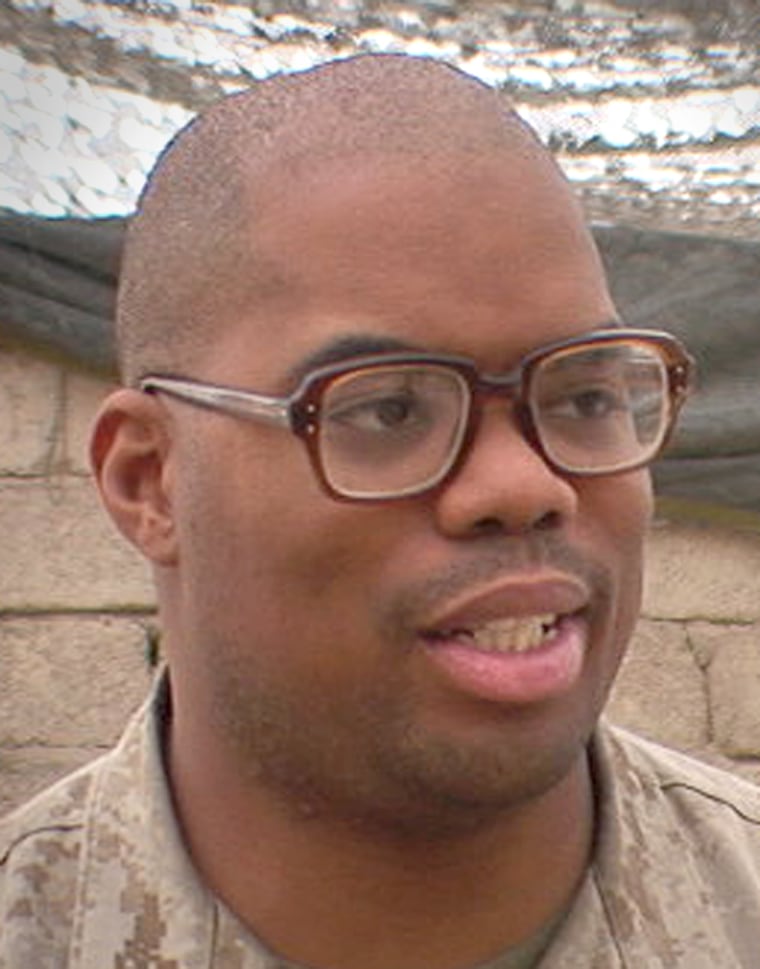 Moore, an African-American, said he voted for Kerry, but fully understands his obligations to the current president.
"I'm also an active-duty Marine in a war zone. I'll go when and where my commander in chief tells me."
Moore said that he doesn't believe the Marines fit the stereotype of the conservative military — but that they do tend to think alike in some ways.
"I think Marines are very mixed politically," said Moore, "but there is a certain 'Marine-Think,' meaning we're very mission-oriented. We want to get the job done."