This basketball season begins the same way as the previous five.
Everything starts, again, with Shaq, Kobe and Phil. They didn't win either of the last two NBA titles. They were dismissed from the Finals by the Pistons in June. They're not even together anymore. Heck, Phil isn't even coaching. Yet, when the season begins tonight the primary questions people who care about basketball care about will revolve around Shaquille O'Neal, Kobe Bean Bryant and Phil Jackson.

We'll be looking to see if Kobe really wants what he's asked for, which is to give it a go without Shaq and Phil. We'll be looking to see not if Kobe can lead the NBA in scoring, but whether he can lift a team the way he says he can without a big man of consequence, the way Michael Jordan used to.
We'll be looking to see if author Phil Jackson's depiction of Kobe as a self-absorbed, tough-to-coach egomaniac rings true now that he has the run of the team. We'll be looking to see if Shaq, now in Miami, can challenge for a championship with a team that has young Dwyane Wade and not much else. We'll see if a lighter (well, relatively) and more buff Shaq can play the entire season and in his actions refute all the stuff Kobe said a year ago about him being fat and lazy.
We'll be looking to see if the Lakers will struggle to just make the playoffs, as some players believe. We'll be looking to see if the Miami Heat is actually the third-best team in the still-struggling Eastern Conference, which almost everybody believes. When Shaq says he feels like he is "out of prison" is he talking only about being away from the Lakers but out of the Western Conference?
They're going to dominate the conversation again from the Christmas Day ABC telecast of the Heat at Lakers with Phil courtside and wearing a headset through the winter. There's nothing that sizzles like stars who transcend sports throwing haymakers at each other from 3,000 miles away.
It's almost as if there are two NBAs we'll be watching beginning tonight: the Shaq-and-Kobe league where everything that happens somehow relates to one of the two, and the other 28 teams that will have a separate set of issues, concerns and story lines.
There seems less to be certain of than ever, which isn't the way any league wants to begin a season. What the NBA powers-that-be want is a glamorous, powerful team chock full of stars that packs arenas everywhere and has people talking about basketball, pure basketball. But there's no such animal.
The Pistons enter the season not even the betting favorite in Las Vegas, even though they beat the daylights out of the Lakers in June, and Detroit will probably be even better because they've got Rasheed Wallace for an entire season and because Joe Dumars, one of the most unheralded team executives in professional sports, added Antonio McDyess to the Pistons' bench.
But because the Pistons remain relatively starless in a league that puts a premium on star power, the sexy picks are San Antonio and Minnesota, the best two teams in the Western Conference. Tim Duncan is a quiet star, but a star nonetheless. And the truth is that Duncan's Spurs and Kevin Garnett's Timberwolves appear to be whole.
But the reason you have to give the Spurs the nod going into the season is that while San Antonio added Brent Barry to a team of happy campers, many of whom already have won one title (2003), the Timberwolves already have their first sign of trouble. Would you be stunned to learn it comes from Latrell Sprewell, who is unhappy with the final year of his contract ($14.6 million this year) and wants an extension by opening night.
"I think this thing is headed towards me leaving," Sprewell told reporters after practice Sunday. "I'm at risk. I've got my family to feed." This bit of absurdity comes because Sprewell, oblivious as usual, thinks being offered $10 million a year (for three years) at 34 years old is "insulting."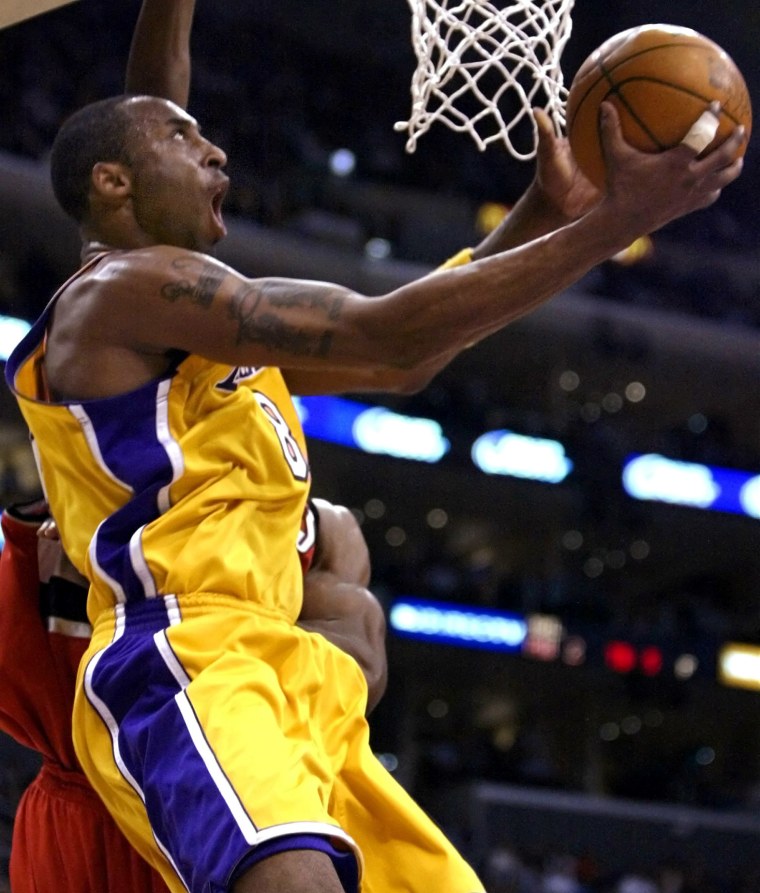 If the usual issues of selfishness destroy Minnesota, then perhaps you like Sacramento for one more run if Chris Webber, Mike Bibby, Bobby Jackson, Peja Stojakovic and the gang can stay healthy.
Then there's Houston. Everybody likes Houston now that the Rockets have perhaps the best inside-outside one-two in the league in Yao Ming and Tracy McGrady. But I'm not sure I like Houston as much as I like Dallas, even though the Mavericks lost Steve Nash to greatly fortified Phoenix. The Mavericks won't be as entertaining as they were two years ago. But Erick Dampier (12 rebounds per game last year for Golden State) is a nice pickup. Marquis Daniels and Josh Howard score, rebound, pass and play defense. And Devin Harris, the rookie from Wisconsin, reminds me of a young Nash. Plus, Jason Terry can spell Harris if he has a little rookie stage fright. And you're adding all this to Dirk Nowitzki and Michael Finley.
So far, I've gone through the Spurs, Timberwolves, Kings, Rockets and Mavericks but haven't mentioned the Lakers. Well, that's for a good reason.
Kobe will almost certainly lead the NBA in scoring and he'll have to. But what percentage will he shoot? Will he incorporate his teammates or totally alienate them? Who's going to rebound and score inside? Vlade Divac? Who's going to run the team? Derek Fisher left for Golden State, remember.
Not only are the Lakers going to have trouble finishing sixth, they're going to have trouble beating out Utah, the Nuggets and the Grizzlies, who won 50 games a year ago and may have the most underrated group of forwards (Pau Gasol, James Posey, Brian Cardinal, Stromile Swift) in the league.
The Grizzlies, while challenged to make the playoffs out west, could finish second in the Eastern Conference, where the discussion that matters boils down to Detroit, Indiana and Miami. That's it. That's the list. It's a shame the Atlantic Division gets to send a representative out of this bunch: Boston, New Jersey, New York, Philadelphia, Toronto.
Personally, I'm rooting for Orlando to come out of the Southeast, primarily because Grant Hill could be the feel-good story of the season. Elsewhere in the East, I'm one of the few skeptics when it comes to LeBron James and the Cavaliers. Who's going to rebound now that Carlos Boozer has gone to Utah?
Look, the East is such a mess the Wizards could reach the playoffs, which given their lack of impact players in the paint, tells you all you need to know.
The NBA, even more than a dominant and glamorous team, needs its young players to start earning the exorbitant salaries they command, and stars like Allen Iverson and Stephon Marbury in the East to use the difficult lessons learned in Athens to be less about self and more about team. But until then, a bunch of good teams out west and the players formerly teammates on the Lakers are going to absorb most of our attention, for better or worse, as it relates to a new NBA season featuring some of the same old NBA themes.