The names of polling places here in Scranton, Pa., tell the story of the marvelous texture of American democracy: St. Anthony of Padua Church Hall on Smith Street, Charles Sumner Elementary School on Sumner Avenue, Ukrainian Hall on North Ninth, Neil Armstrong School on Lincoln Avenue, and the 606 Social Club on Alder Street.
At seven o'clock in the morning on Election Day, when the polls open, it's too early to be able to explain what common thread might connect the citizens of Scranton with the abolitionist Sumner of Massachusetts, with Anthony of Padua, the great Franciscan to whom Catholics pray as the finder of lost articles, and with Armstrong, the first man on the moon.
But here they were at last, the voters, casting their ballots in this city where Ukrainian, Irish and Welsh immigrants came in the 1800s to mine anthracite coal.
This working-class Scranton neighborhood surrounding the 606 Social Club on Alder Street is at the heart of a Democratic bastion, Lackawanna County, where 59 percent of the votes were cast in 2000 for Al Gore.
If Kerry is to carry Pennsylvania, which he pretty certainly must do if he is to win the White House, then it would help to have a big Democratic turnout right here in the 19th Ward at the club and in similar locales in aging blue-collar Pennsylvania cities and towns.
For Bush to do well in Pennsylvania, he'll need to rely on big turnout in Republican rural counties to the west of here, such as neighboring Wyoming County where he got 60 percent in 2000.
On most days, the club is a place where neighborhood residents play pool and sip a beer. You can rent the upstairs hall for an anniversary party or a dance. But on Election Day the club is a modest-sized temple of democracy, complete with an old upright piano on the stage behind the voting machines.
When the polls opened at 7 o'clock, some 30 people were already lined up waiting to cast their ballots.
By 8 o'clock, two of the Election Day regulars were both on hand: Republican Charlie Spano, and Democrat Tom Conway. Exactly four years ago, both Conway and Spano were right here in the very same spot, urging voters to back their candidate as they headed in to the vote.
A pitch for Kerry
Today, as Spano worked inside the club as a GOP poll watcher, checking off Bush voters on his list, Conway was outside: "Don't forget John Kerry, ma'am." As people exited and headed to their cars, Conway chatted a bit with his neighbors and offered a doughnut to each one.
It's people such as Conway and Spano who give America a functioning democracy.
"I've been doing this for 25 years and so far everything is working very smoothly," Spano said about 7:15. "All the machines are open. We opened on time. We had people lined up before the polls opened. There were at least 20 people out there; they were standing patiently in line. Turnout is going to be heavy today."
Asked if he sees many of the likely Bush voters so far, Spano said, "Not yet — they're working."

Democratic poll watcher Tom Dougherty, a Korean War veteran wearing his Veterans of Foreign Wars cap and jacket, voiced optimism about the chances of a Kerry victory.
"When Kerry came though Scranton the day after the convention, about 17,000 people lined the streets, which is a tremendous turnout," Dougherty said. "We need a change in the country, no two ways about it. We're losing a lot of our democratic ways and our rights. Our poor soldiers in Iraq, they have to put pieces of plywood and line (their Humvees) with sandbags because they don't have the armor in their vehicles. There's something wrong, especially when you have defense authorization bill with $8.9 billion of pork in it."
'A dirty, nasty game'
He added, "Politics is a dirty, nasty game — I'm sorry, but it is — but I'm still involved because I believe in the democratic process and people's right to vote."
About 8:30, a minor dispute erupted inside the club when poll worker Joan Maloney was overheard saying to a voter that if Kerry were elected, he would probably re-institute the draft. A Kerry campaign lawyer, one of two on site to be on the alert for voters who might encounter problems if their name is not on the voter register, confronted Maloney, telling her she could not make partisan comments to voters.
"I didn't make a speech about anything. They're violating my First Amendment right to free speech," she replied.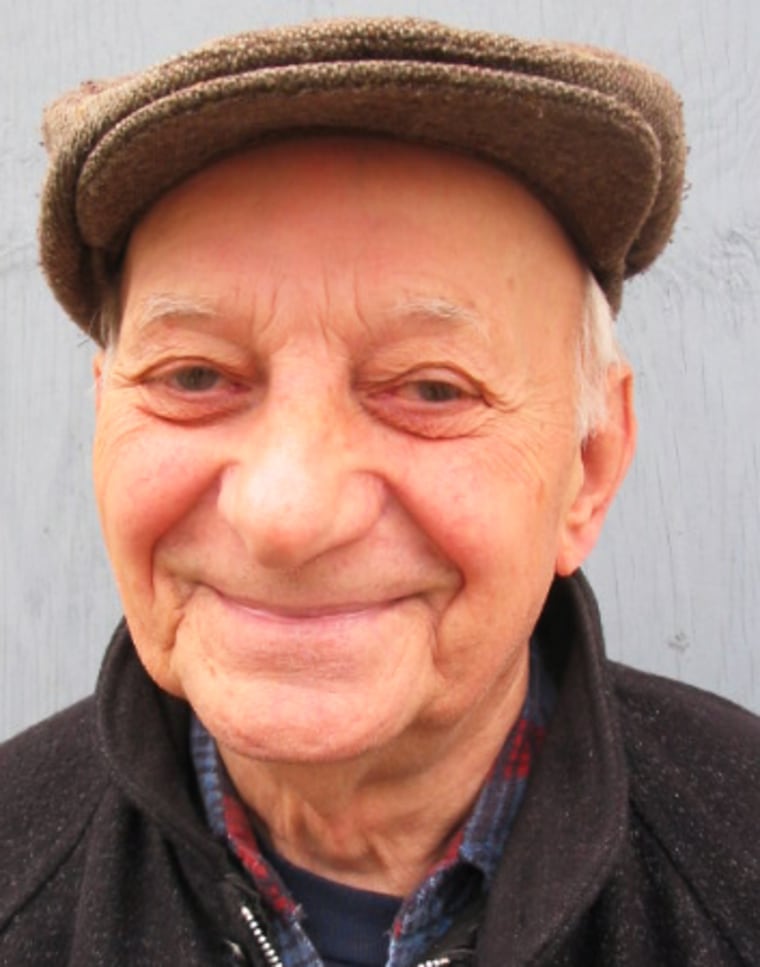 A few minutes later, self-described Republican Martin Mokis, a retired warehouse worker, turned up to vote. Although he voted in the past for Richard Nixon and Ronald Reagan, on this Election Day he cast his ballot for Kerry.
"I hope if Kerry gets in, he takes everybody out of Iraq. Not only out of Iraq, but out of Korea, Bosnia, Germany, too. Line all them up on the Canadian border — then there'd be no terrorists getting into this country," Mokis said.
Republican poll watcher Wayne Evans, a Scranton Realtor, was realistic about the goal in such a predominantly Democratic area.
"It's probably a two-and-a-half-to-one Democratic area," Evans said of the 19th ward. "So if we come out less than two-to-one, it's a pretty good victory with that large registration edge that Kerry and the Democrats have. Our goal is not to win here today, but to minimize the loss. Although we're hoping to do very well, it would be an extreme upset if President Bush were to win in a staunchly Democratic area like this."
Evans checked off Bush supporters' names on his list as they came in to vote. There are about 400 likely Bush backers who should vote at the 606 Social Club.
Evans' printout sheet was divided into three tear-off columns. At 11 a.m., he would tear off the first column, which a runner would bring to Bush headquarters in Scranton so that those who haven't yet voted can be called at home. He'll tear off another column between 3:30 and 4 p.m.  and that list will be brought to headquarters.
Finally, the cell phone
By 5 p.m. , Evans himself will start using to his cell phone to call the no-shows.
"If we get a large majority of our 400 out, and the other party doesn't do that ground work, then we can absolutely close the gap," he said. The Kerry campaign should be able to count on about 900 votes from this location. "We'll know by 8:30 tonight what our trend is," he said. Polls in the state close at 8.
Asked whether he thought Bush could carry Pennsylvania, which he lost by more than 200,000 votes last time, Evans said, "Yes, I do. It's going to be up to the things we're doing here."
"If there's a gap of 400 or less, Bush is going to do extremely well here," added Spano.