/ Source: The Associated Press
Elizabeth Edwards, the wife of Sen. John Edwards, will undergo more tests to determine how far her breast cancer has advanced and ways to treat it.
Mrs. Edwards was diagnosed with invasive ductal cancer, the most common type of breast cancer. It can spread from the milk ducts to other parts of the breast and beyond.
"Elizabeth is as strong a person as I've ever known," Edwards, a senator from North Carolina, said in a statement Thursday. "Together, our family will beat this."
Mrs. Edwards, 55, discovered a lump in her right breast while on a campaign trip last week, spokesman David Ginsberg said.
Her family doctor told her it appeared to be cancerous and advised her to see a specialist when she could. She put off the appointment so as not to miss time campaigning for her husband, the Democratic candidate for vice president.
Boston hospital
The Edwards family went to Massachusetts General Hospital from Boston's Faneuil Hall after presidential candidate John Kerry conceded the election Wednesday. A needle biopsy confirmed the cancer, Ginsberg said.
"Everybody feels good about it, that this is beatable," Ginsberg said.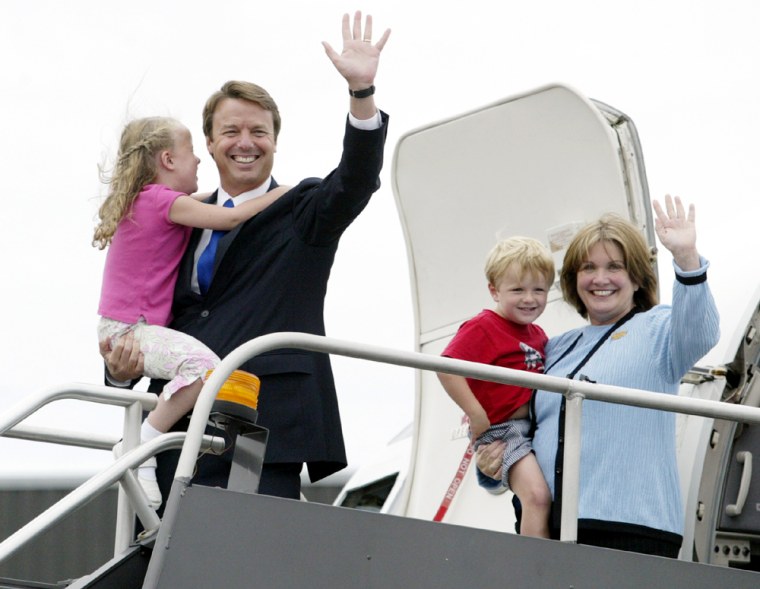 The American Cancer Society estimated that nearly 216,000 American women will be diagnosed with breast cancer this year. Overall, the society says about one in seven women will develop breast cancer in their lifetime.
Treatments have been improving. The five-year survival rate for breast cancer is 87 percent, up from 78 percent in the mid-1980s. About 40,000 women die of breast cancer annually.
Treatment usually begins with surgery, according to the National Cancer Institute. This could involve removal of the cancer itself and usually nearby lymph nodes.
Lumpectomy, just removing the cancerous mass, is becoming more common, although sometimes the whole breast is removed. Surgery can be followed by chemotherapy, radiation or hormone therapy.
The Edwardses married in 1977. They have two daughters, Cate and Emma Claire, and a son, Jack. Son Wade died in a 1996 traffic accident.