/ Source: The Associated Press
MIT researchers have found a way to let a pilot in a plane control another, unmanned plane, through voice commands. The hard part? Teaching planes to understand English.
Engineers at the Massachusetts Institute of Technology describe their aircraft guidance system as a sort of ideal wingman -- one willing and able to understand commands, maneuver into danger spots and quickly change course when faced with sudden obstacles or revised battle plans. Meanwhile, its human controller flies behind in safer, higher airspace.
MIT worked with Teragram Corp. to create a natural language interface through which the two aircraft communicate and coordinate actions.
The system allows for communications "at a high level -- not just 'turn right, turn left,' but 'fly to this region and perform this task,'" said Mario Valenti, a Boeing Co. engineer who is on leave studying at MIT.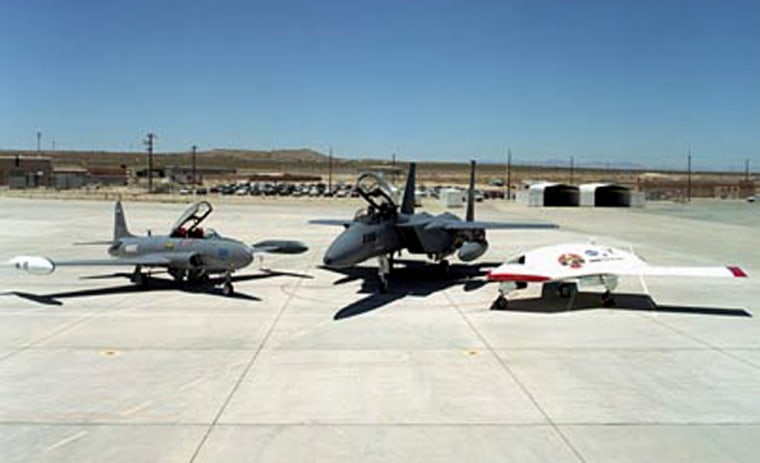 As an industry partner in the military-sponsored effort, Boeing provided the avionics platform used to test MIT's guidance system and planes used to demonstrate it.
The system was tested in June at California's Edwards Air Force Base. A pilot in a manned F-15 fighter issued commands in everyday English -- "fly to task area B" for example -- to a T-33 trainer plane that served as a substitute for an actual unmanned plane. The trainer jet's two-person crew was on board to manage the plane in case the experimental guidance system failed. The plane was controlled entirely by MIT's software, which ran on laptops inside each plane.