/ Source: msnbc.com news services
Militants in Iraq issued a video tape on Thursday of three captive Jordanian truckers pleading for their government to warn its nationals against working with U.S.-led forces.
The video surfaced a day after the Care International charity that employs kidnapped British-Iraqi aid worker Margaret Hassan said it was distressed by the latest video released by her captors in Iraq and called for her release.
In a separate hostage-taking incident, a Jordanian-American contract worker was kidnapped Wednesday.
Meantime, three headless bodies were found in central Baghdad, and a militant group said it beheaded another man. All were thought to be Iraqi.
Jordanians' plea
The tape of the Jordanians shows the three sitting in front of the gunmen under a black banner that reads "Army of Islam-Counter-attack Brigades." It includes close-ups of their passports.
"We will not have mercy on anyone. We will strike with an iron fist whoever deals with the occupation," one of three masked gunmen said on the video, released to Reuters. No specific threat was made against the truckers.
The truckers said they had been well treated.
"God grant victory to the mujahideen," said one, identifying himself as Mohammed Zeitoun.
It was not immediately clear if the three were among four Jordanian drivers that a Foreign Ministry official in Amman said were kidnapped in western Iraq on Tuesday.
Threat to British-Iraqi aid worker
On Wednesday, colleagues of kidnapped aid worker Hassan appealed to her kidnappers.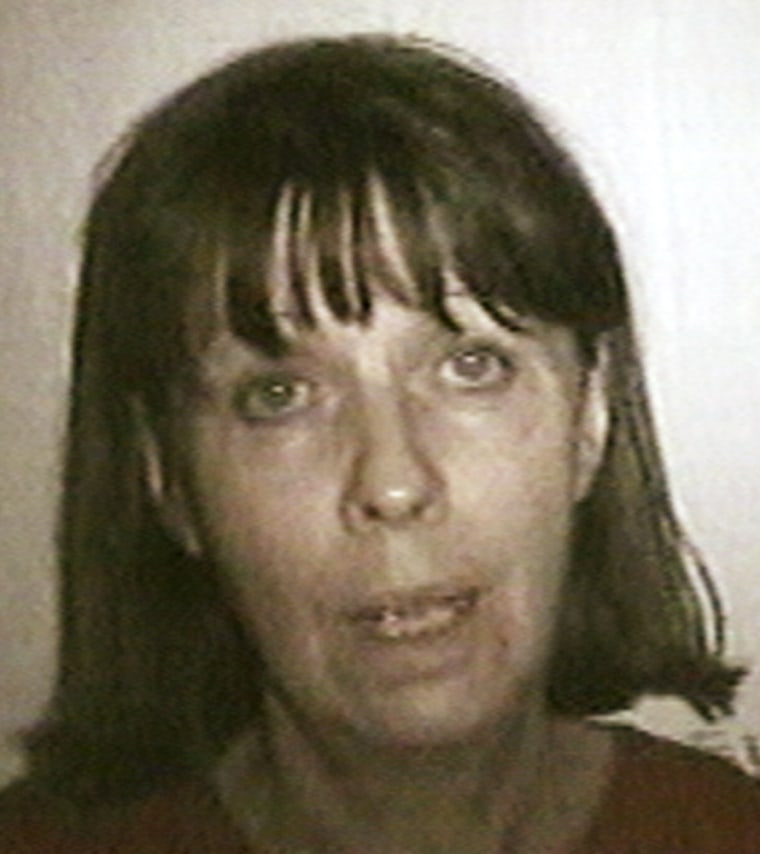 An unknown militant group holding the British born Hassan had threatened to turn her over to a group led by al-Qaida ally Abu Musab al-Zarqawi within 48 hours unless British troops quit Iraq, Al Jazeera television reported on Tuesday when it aired the video.
The Jordanian militant's al-Qaida Organization of Holy War in Iraq has claimed responsibility for hostage beheadings and some of Iraq's bloodiest suicide attacks.
"In response to the latest video, Mrs. Hassan's colleagues are profoundly distressed by her condition and urge those holding her to release her without further harm," Care International said in a statement.
"Mrs. Hassan is an Iraqi citizen who has dedicated her life to helping the poorest and most disadvantaged people in Iraq," it said.
"We are encouraged by the repeated demonstrations of support shown by the people of Iraq. We join with them in calling for her release so she is able to return to her husband, family and friends."
Beheadings
Meanwhile, the three unidentified bodies were found beneath a suspension bridge that leads across the Tigris river into the Green Zone, which is the seat of the Iraqi interim government and also houses the U.S. and British embassies, an Iraqi police source said Wednesday.
He could not be sure if the bodies were those of Iraqis or of any of the two dozen foreign hostages missing in Iraq. He said American troops had sealed off the area.
Al Jazeera television said on Wednesday a militant group had beheaded three Iraqi National Guards the militants accused of spying for U.S. troops in Iraq and helping arrest insurgents.
The Arabic TV station aired video footage from the previously unknown "Brigades of the Iraqi Honorables," which showed three men with a masked militant standing behind them.
The video showed close-ups of the men's identification cards and showed them speaking, but their statements were not audible. The television said it would not show them being beheaded "in respect to viewers' feelings."

Meanwhile, another militant group said it beheaded a man it said was a senior member of Iraq's armed forces and posted a video of the killing on its Web site on Wednesday.
The Army of Ansar al-Sunna said it had abducted Hussein Shunun in Mosul and that he had helped U.S. forces in operations against insurgents in the northern city. The video showed three masked men sawing off the hostage's head with a large knife.
Lebanese-American kidnapped
Elsewhere, gunmen abducted a Lebanese-American contractor who worked with the U.S. Army from his Baghdad home, Iraqi officials said Wednesday.
Radim Sadeq, a Lebanese-American contractor with a mobile phone company, was snatched by gunmen when he answered the door of his home in Baghdad's Mansour neighborhood overnight, Lt. Col. Maan Khalaf said.
It was the second abduction this week in upscale Mansour, where many foreign companies are based. On Monday, gunmen stormed the two-story compound of a Saudi company, abducting six people, including an American, a Nepalese, a Filipino and three Iraqis, after a bloody gunbattle that left an Iraqi guard and one of attacker dead.
More than 160 foreigners have been kidnapped in Iraq since Saddam Hussein's regime fell in April last year. Some kidnapping groups seek ransom, while others pursue political motives such as the withdrawal of foreign companies and troops from Iraq. Kidnappers have killed about 30 hostages.