This holiday season there are so many great new handheld devices to choose from, it's hard even for someone who gets to test nearly all of them to make a holiday wish list of favorites.  But, in every category, there is usually one or two that stand out as being just a little more special than the rest, and here they are:
Cellular phones
I'm constantly asked "What's the best cell phone?" It's an impossible question to answer.  I usually reply with "I'll answer that if you tell me the best car to buy." There's no one correct answer.
When it comes to cellular phones — nearly all handsets are the right ones to buy.  But you need to do a little homework.  Determine which cellular carrier provides the best service where you want to use the phone.  Ask people you see on the street — they'll always tell you what they think. 
Then check out the phones for sale by that company.  Find the one that has the features you need for the price you'd like to spend.  That's the right phone for you.  Remember to demand a "quick exchange" period – usually a week or so – when you can exchange the phone for another model in case it's defective or you just plain don't like it.
All that said, the coolest new phone this holiday season is Motorola's Razr (pronounced razor) V3.  Some of the features: A 2.2-inch hi-resolution color screen, camera, video playback, picture caller ID, quad-band world phone plus one of the thinnest profiles of any cellular phone ever.
You will need to have been very, very good this year in order for Santa to put a cool Razr in your Christmas stocking.  The V3 is available at Cingular Wireless for $499.99.
Smart Phones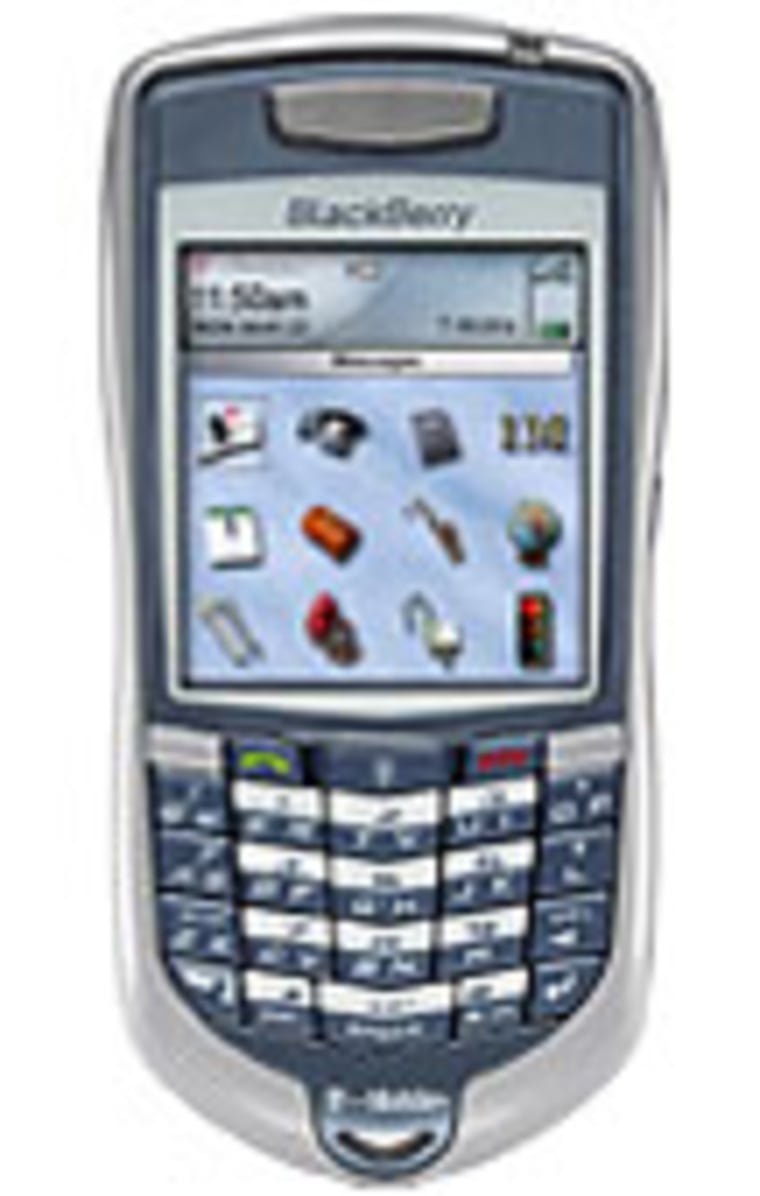 There are a lot of confusing choices here, too.  But, many of the same shopping tips apply.  Find which carriers work best where you want to use the phone then choose a handset based on which features you want and need.  Smartphones synchronize with computers so don't forget to check and see which ones are compatible with your PC – or Mac - as the case may be.
My favorites this season include the newly updated PalmOne's Treo 650 (runs on the Palm operating system) starting at $449 from Sprint, Research in Motion's new Blackberry 7100t which is selling for the bargain price of $199 from T-Mobile and Sierra Wireless' Voq phone, which runs on Microsoft Windows Mobile OS and sports a terrific fold-out thumb keyboard, and sells for less than $600 on various online stores.
PDAs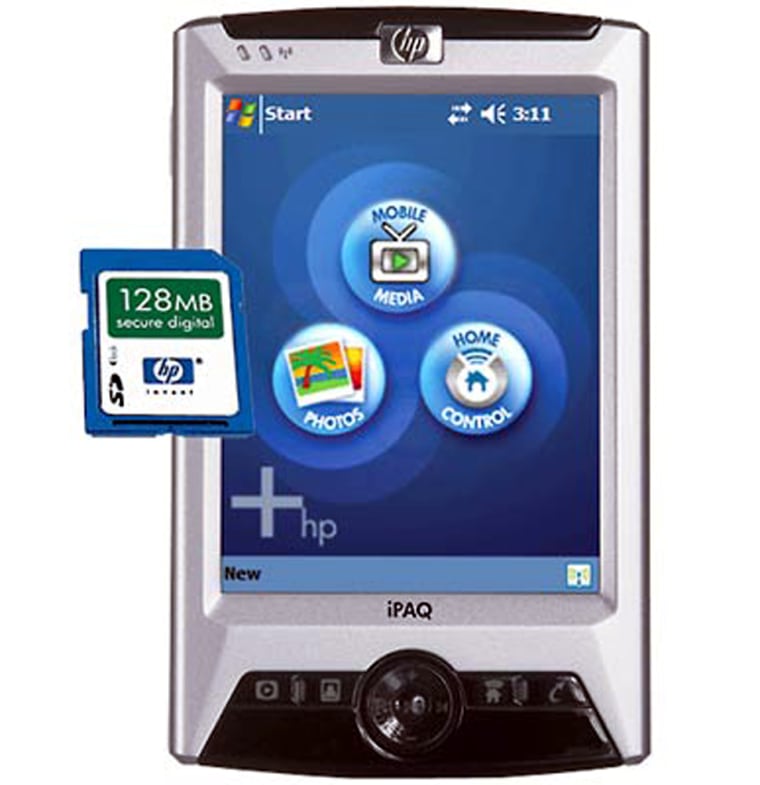 Choose a device based on size, shape and features and don't forget to make sure it will sync with your computer.
If you like devices that run on the Palm operating system you have a few great choices. I really like Palm One's Zire 72 which has a terrific balance of PDA, digital camera and multimedia player.  It has a great color screen and is prices at $299. It's available on PalmOne's Web site and at stores everywhere.
If it's a Windows Mobile PDA you're looking for I like H-P's iPaq rx3115 Mobile Media Companion.  It has lots of memory, built-in Bluetooth and WiFi plus a great TFT color screen.  Suggested retail price is $349.99 on the H-P Web site and at stores near you.
Notebook computers
I like thin and lightweight laptops.  I'm willing to forego a CD/DVD drive to carry a little sliver of a computer nearly everywhere I go. 
That makes my number one choice easy: IBM's X40.  I think it has the perfect balance of features and battery life (up to 9 hours with optional batteries) for something so portable.  I'm also partial to IBM keyboards.  Prices for the X40 start just under $1,500. 
The X40 might not be right for you.  You might need a laptop with a DVD player – or CD burner – or one with a larger screen to show presentations.  My recommendation is to stick with a major, national brand (IBM, H-P, Dell, Gateway, Toshiba, etc.) to find the right balance of features, size and price.
Apple portables are terrific as well.  Choose one with the fastest processor and most features.  You might also check their Web site to see if Apple is offering refurbished laptops at discounted prices.
Whichever laptop you choose consider buying extra memory.  You should have at least 500 MB in any modern day laptop.  Most come with less.
Laptops are one of the few electronic devices for which I would consider buying an extended warranty.  I usually think extended warranties are a waste of money, but laptops can take a beating when you use them as intended.  Extended warranties could save you a bundle if and when something goes wrong.
Ultra-mini computers
There's a new breed of very small, very portable computers are coming.  A number of companies are working on them – but one of the first models to make it into the hands of users is one little device called the OQO Model 01.

This is a computer which might fit in your pocket.  I personally wouldn't carry it that way but it's nice to know you can do so — if you have the right sized pocket.
The OQO is a little bigger than a PDA but is really a fully-functional Windows XP computer just like your a desktop/laptop.
The screen is large compared to OQO's overall size and there's a unique slide-down keyboard for typing with your thumbs (unless you have very tiny fingers).
The OQO is one of the hottest holiday items this season.  It's selling for just under $1,900 with XP Home and $2,000 with XP Pro on the OQO website. 
I would definitely consider the 2 or 3 year extended warranty with such a new design.
MP3/Video players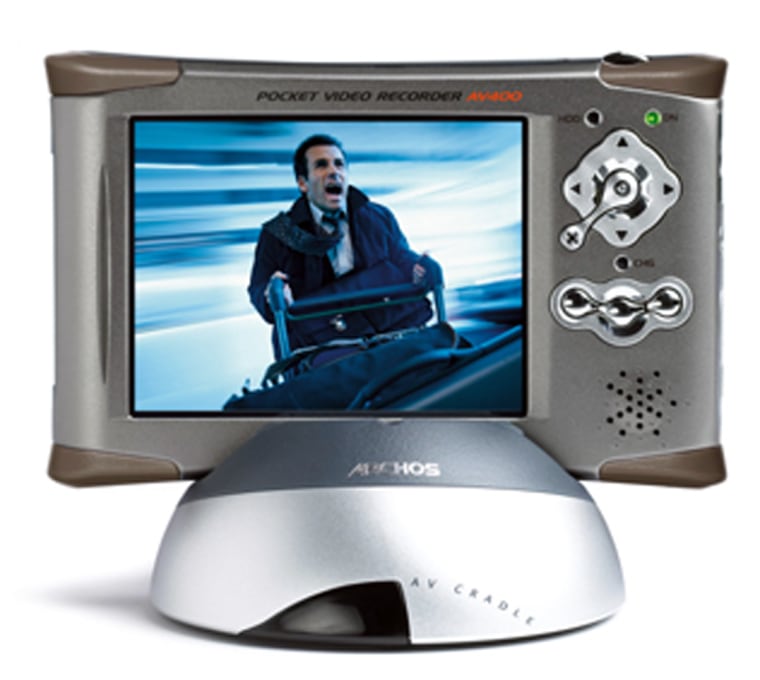 Hands down, everything in this category has to be compared to Apple's iPod and iPod Mini.  Rightly so – they're the industry standard.
But, when it comes to new features, Apple's recent addition of photo storage doesn't come close to what some others are offering in portable media devices -- video.
Enter the devices based on Microsoft's new Portable Media Center (PMC) standard as well as Archos' wonderful portable video devices.
The big difference here is that PMCs need to attach to a computer to record, synch and download video – while Archos devices can record directly from a TV connection (such as a cable box) as well as attaching to a computer.
I can recommend Creative's Zen Portable Media Center, $499 and the Archos AV420 Pocket Video Recorder, $549.95 on their respective Web sites.
Digital cameras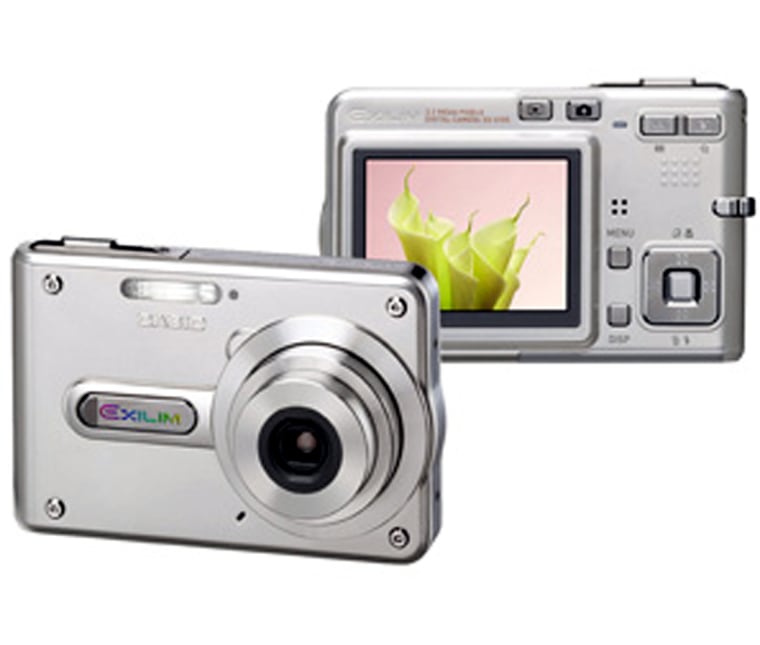 It's difficult to recommend just one or two digital cameras.  That's because there are thousands of them, in all sizes, shapes and complexities that range in price from under a hundred dollars to thousands.
My recommendation is to stick to cameras made by companies famous for making cameras: Nikon, Fuji, Pentax, Canon and other leaders in the digital photography field like Sony and Casio.
I love Casio's newest point-and-shoot Exilim Card EX-S100.  It's the smallest, thinnest camera ever with a retractable, optical zoom lens.  Casio had to invent a new ceramic lens to make it work. There's a big 2-inch screen on the back too.   In my preliminary tests, it takes great 3.2 megapixel snapshots.  Retail price is $399.99.
Need something bigger?  I'm partial to Canon's 6.3 megapixel Digital Rebel SLR.  Like any single lens reflex it has interchangeable lenses and a slew of user-friendly features.  Search the Internet for the best price (usually in the $800-900 range).