You could smell the excitement and the enthusiasm as dinner cooked at Doe's Eat Place in downtown Little Rock on Wednesday night. This local steakhouse remains a favorite of former President Bill Clinton, the employees insist.
"He put us on the map," said owner George Eldridge as he maneuvered around the large crowd gathered inside. The line for Doe's went around the block, translating into big bucks for the owners. 
"Bill Clinton will do more for us after his presidency than he did for us at the White House. Tourism is really back here," manager Nick Rule said with a big grin.
The Clinton Presidential Library officially opens Thursday. The facility is expected to attract 30,000 visitors every year and to provide the economic boost the city has been so desperately seeking.
"He is like a movie star or a rock star, and that means he will get twice as many visitors to his library than the other presidents," Eldridge said.
Hometown hero – despite the flaws
The customers at Doe's are huge Clinton fans and extremely loyal to their "hometown" politician.
"We love the pictures of Clinton all over the walls here, and we just love Bill Clinton. He is the local boy who made good," said Judy Soldinger of Little Rock as she waited for her steak to arrive. 
Bill Barnes, one of Clinton's high school friends from Hot Springs, Ark., was also dining at Doe's and had fond memories of the former president.
"Bill never forgets anyone he meets, he has an amazing memory. We are so proud of him. None of us from high school were surprised when he went to the White House. And now he's come home with this great library," Barnes said proudly. 
Despite Clinton's impeachment battle stemming from the Lewinsky scandal, his friends here in Little Rock have clearly moved on. 
"We are willing to forgive his mistakes, I mean he is human," explained Rule, Does's manager. That sentiment is also apparent inside the $165 million library;  if you blink, you will miss the impeachment exhibit.
Menu at Doe's may be part of the good 'ole days
President Clinton's favorite items on the Doe's menu were hot tamales and a porterhouse steak. He was known for spending time with the cooks in the kitchen, and eating their french fries right out of the fryer.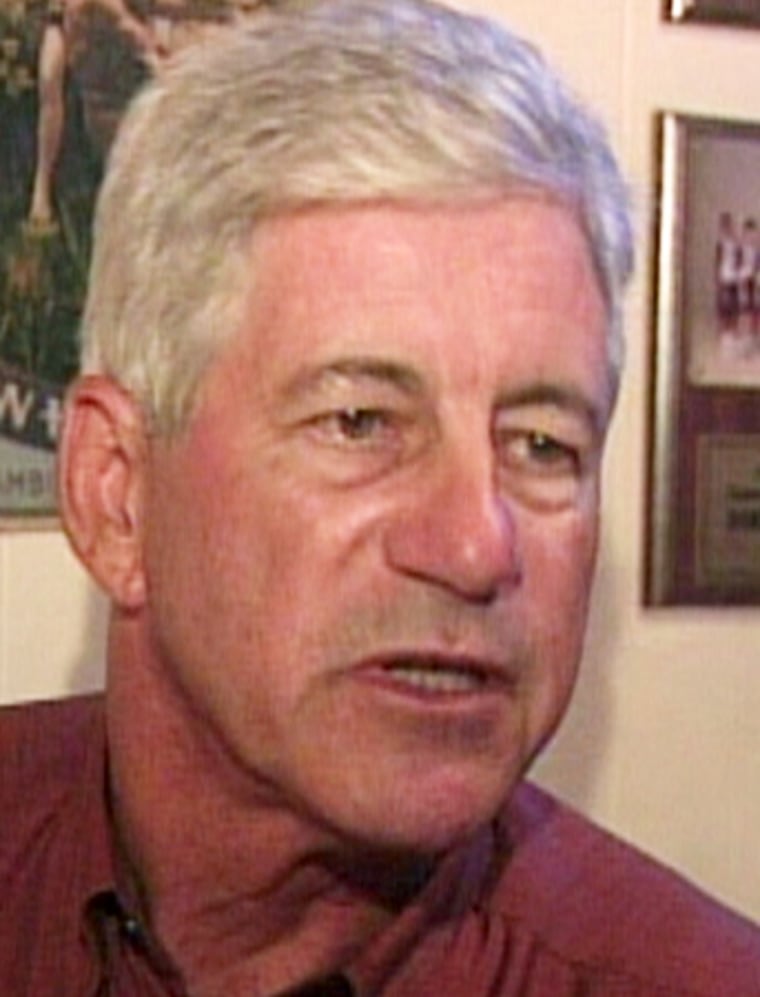 Owner Eldridge described those behind the scenes kitchen visits. "He is a good friend, he has always been so gracious and very personable to all of us," said Eldridge. 
So, what would the 42nd president, who has a reputation for his bad eating habits, order today from Doe's after his recent heart bypass surgery? 
Rule suggested the salmon and the shrimp.  Eldridge recommended lean red meat with "no drippings," cottage cheese, cole slaw and these words of advice: "He needs to take better care of himself."
This was a place known for getting real work done as well. "During the 1992 Clinton campaign, after meetings in their war room, they'd all come in here to eat: [James] Carville, [Paul] Begala, [George] Stephanopoulos, the whole group of them.  It was their favorite place. We would even send to-go orders of hot tamales on board Air Force One," explained Rule.

Library opening a welcome celebration
While some Little Rock residents expressed disappointment over this month's election results, they are not staying down for long. Especially not with Clinton's big party in town. 
"After the election, this has really given people a place to come to feel happy again. This is healing," said Connie Fails, a local Little Rock resident.

For the record, Arkansas is considered a "red state" and President Bush won here on Nov. 2 of this year and in 2000.
But, when it comes to the idea of Hillary Rodham Clinton running in 2008, the responses were unanimous among the locals. "I would definitely support her," said Eldridge.
"I'd like to see Bill Clinton be the First Man, and Hillary go all the way," said Soldinger.
Would Hillary win over the voters at Doe's? The owner of the funky restaurant has no doubts, "She comes here more than Bill does!"