They were dream homes. But as three hurricanes criss-crossed central Florida this year, homeowners like Sandi Williams discovered the rain, driven by 91 mile-an-hour winds, soaked right through the walls into her one-year-old home.
Williams documented the problem as it happened and then discovered she was not alone. Thousands of Orlando-area residents — all in newly built houses — had the same problems: puddles in hallways, soaked wallboards and bubbling interior paint. In some spots, a single bubble yielded as much as a glass-full of water.
Erika Wesley paid $260,000 13 months ago for her five-bedroom, four-bath house.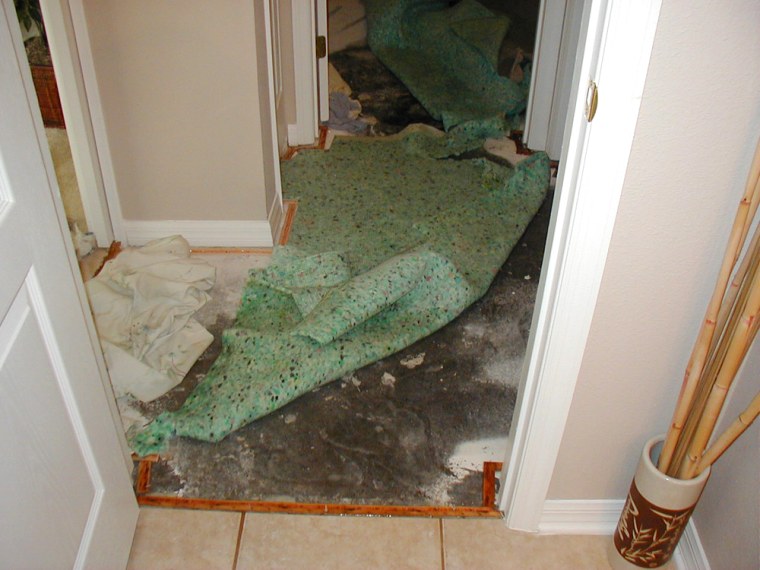 "I don't expect my house to be completely water-proofed, but I don't think it's an unfair expectation that it be water-resistant," says Wesley.
Why the leaks? It's up for debate.
Homebuilders blame Mother Nature and say nothing could withstand this year's storms. But experts hired by homeowners claim builders in central Florida have been cutting corners by using a too-thin layer of protective cement over the porous concrete block walls.
Now, as mold spreads, some families have moved out and the finger pointing has begun. Here's why: most insurance companies refuse to pay for repairs. The damage, they say, is not due to the hurricanes. They blame building defects and say the builders should pay.
But the builders — more than a dozen, which include some of the largest in the industry — argue Mother Nature is at fault and the insurance companies should honor their policies. The builders have commissioned a study.
"We don't even have the result of the investigation that tells us whether or not it is a product failure, whether it is a workmanship issue, or if it's simply the bizarre weather anomaly that we had," says Edie Ousley of the Florida Homebuilders Association.
While some builders have provided minor repairs, homeowners say they want relief before next year's rainy season.