You see them at nearly every social gathering or family event -- the friend or relative running around with a video camera getting what they think will be some "must see" footage for all to watch at a later date. So why haven't you ever seen it?
Most likely, the video is sitting in a drawer somewhere. Today's lighter and smaller camcorders may be very convenient, but those little tapes aren't very easy to share.
Fortunately, there are some high-tech solutions readily available that make shooting, editing and sharing much easier. So, if you want to get the perfect gift for the aspiring Steven Spielbergs in your life, here's the script for you.
Helmet cam
Have you ever wondered how TV sports programs get footage from inside a NASCAR cockpit? Or how some video is seemingly seen through the eyes of a skier or bicyclist? These professional production companies use tiny cameras about the size of a couple of AA batteries.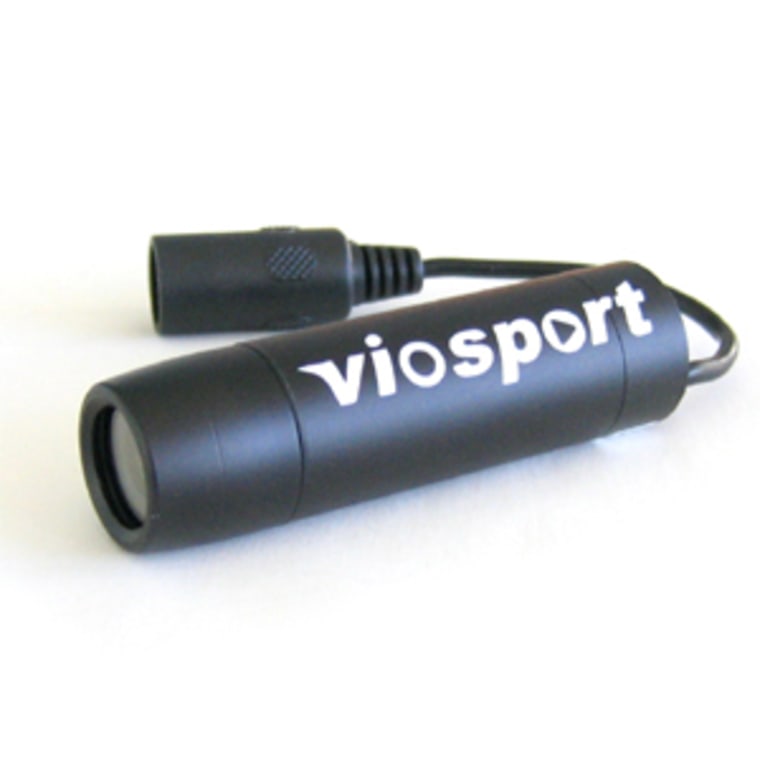 Viosport brings these little devices to the public with their Adventure Cam. Retailing at under $200, these cameras connect to many brands of camcorders and are light enough to attach to a motorcycle or bicycle helmet, or even a headband for skiers, joggers or mountain climbers. So now, you can actually experience Cousin Bob's Moab mountain biking adventure, or that double-black diamond trail Aunt Peggy boldly skied instead of just hearing stories about it.
Transferring the footage
The best footage in the world doesn't do much good if it's stuck in the camera. Moving it to a computer will make it much easier to edit and convert into a more readily available format. Most newer digital camcorders can plug directly into computers via a Firewire (IEEE-1394) connection. If the computer in question doesn't have a Firewire port, cards are available at most computer stores for about $40.
Older cameras don't have the option of connecting directly to computers. However, there are many solutions available.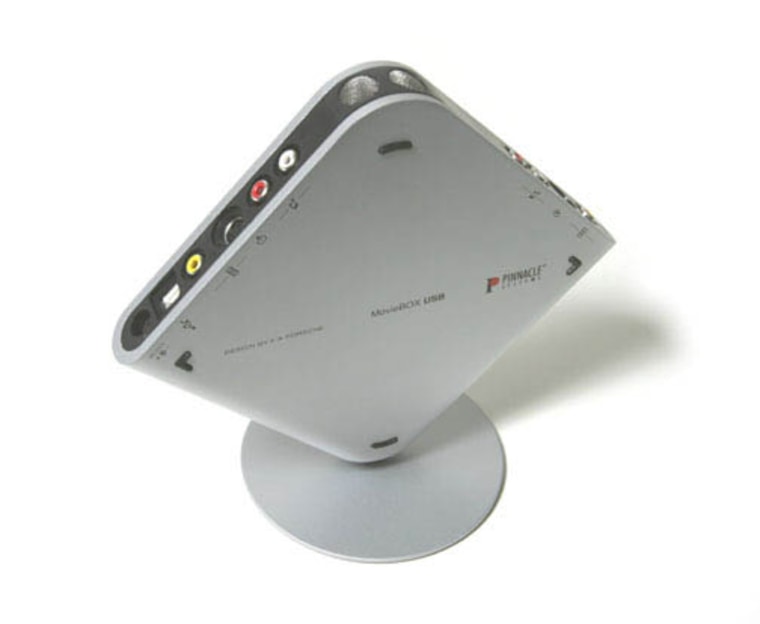 For those who aren't bothered by messing around inside the computer case, the number of video capture cards on the market are too numerous to mention. However, if the recipient in question is squeamish about hardware upgrades, there are a few plug and play options.
Pinnacle Systems' Studio MovieBox Deluxe ($200) connects to home computers through a standard USB port. In addition to actual capture hardware, it also includes Pinnacle Studio 9 (more on that below).
Pinnacle also offers the Dazzle Digital Video Creator for about $70. It also connects via USB but sports less features than the MovieBox Deluxe and doesn't include the powerful editing software.
Making movies
Sometimes, the most creative process in filmmaking is in the editing room. A couple of programs can help transform hours of raw footage into professional-looking productions. Both Pinnacle's Studio 9 and Sony's Vegas Movie Studio are priced at about $80.
These programs allow you to edit your footage, add voiceover and music tracks, titles and captions. Both feature an impressive array of special effects ranging from standard dissolves and wipes to more dramatic transitions from scene to scene.
Distribution
In addition to editing, the programs mentioned above can also transfer the completed product to a variety of digital formats for easy distribution.
The prices on DVD burners have dropped dramatically recently -- many are available for between $100 and $150, as opposed to $600 just a couple of years ago. Most home DVD players can play these homemade disks, so now it's easier than ever to send a copy to friends. The blank disks are also much cheaper than blank VHS tapes, plus with the digital format, loss of video quality isn't a problem when making a number of copies.
Video files can also be burned onto CDs and played back on computers. CD burners and blank disks are even cheaper than DVD, but the video can't be played back in standard DVD players.
The completed projects can also be formatted for streaming over the Internet, although a high-speed connection is recommended for the best viewing experience.
All told, it's now fairly simple to get the gear to make the movies you want your friends and family to see. But remember, as great as you may be as a director and producer, there's no guarantee that Cousin Bob's Moab mountain biking adventure will get a standing ovation when the credits roll.